April Fools' Day is over, thank goodness. Midday has passed and news websites, Twitter pranksters and endless streams of PR companies have finally admitted that their naff joke that everyone knew was a naff joke was indeed a naff joke.
Here are some of the absolute worst April Fools' Day pranks from this year:
1. Hailo piggyback app
Presumably aimed at those of you fed up with regular taxis (?), Hailo claimed to be rolling out a new app featuring its "specially trained human piggyback carriers".
2. Clear Marmite
Marmite claimed to have altered its signature formula to create a limited edition transparent spread.
3. Newt Gingrich
Newt Gingrich, former speaker of the house and noted critic of Barack Obama, tried to get involved...
Oh the banter...
4. The IDF fighting off aliens
As if it wasn't busy enough already, employees of the Israel Defence Forces spent 31 March coming up with this bizarre article.
5. Toblerone Light
6. Selfie shoes
Just go away.
7. NotOnTheHighStreet's eggs
Online retailer NotOnTheHighStreet.com claimed to be releasing the "Happy Hatchery" - described as "personalised, fertilised eggs which are lovingly cared for and ready to hatch on Easter Day".
8. Pot Noodle air freshener
Nope.
9. Chesterfield FC
Try harder next year.
10. Half cow, half zebra
According to the [North Devon Journal]3, farmer Imes Demmiks said the birth of this "zow" was "unbelievable". Yes, it really was.
11. Barclaycard Anything
Barclays claimed to be rolling out a new service which allowed customers to transform their everyday items into ways to pay by making them contactless-enabled...
12. Ukraine's troubles to be ended by judo match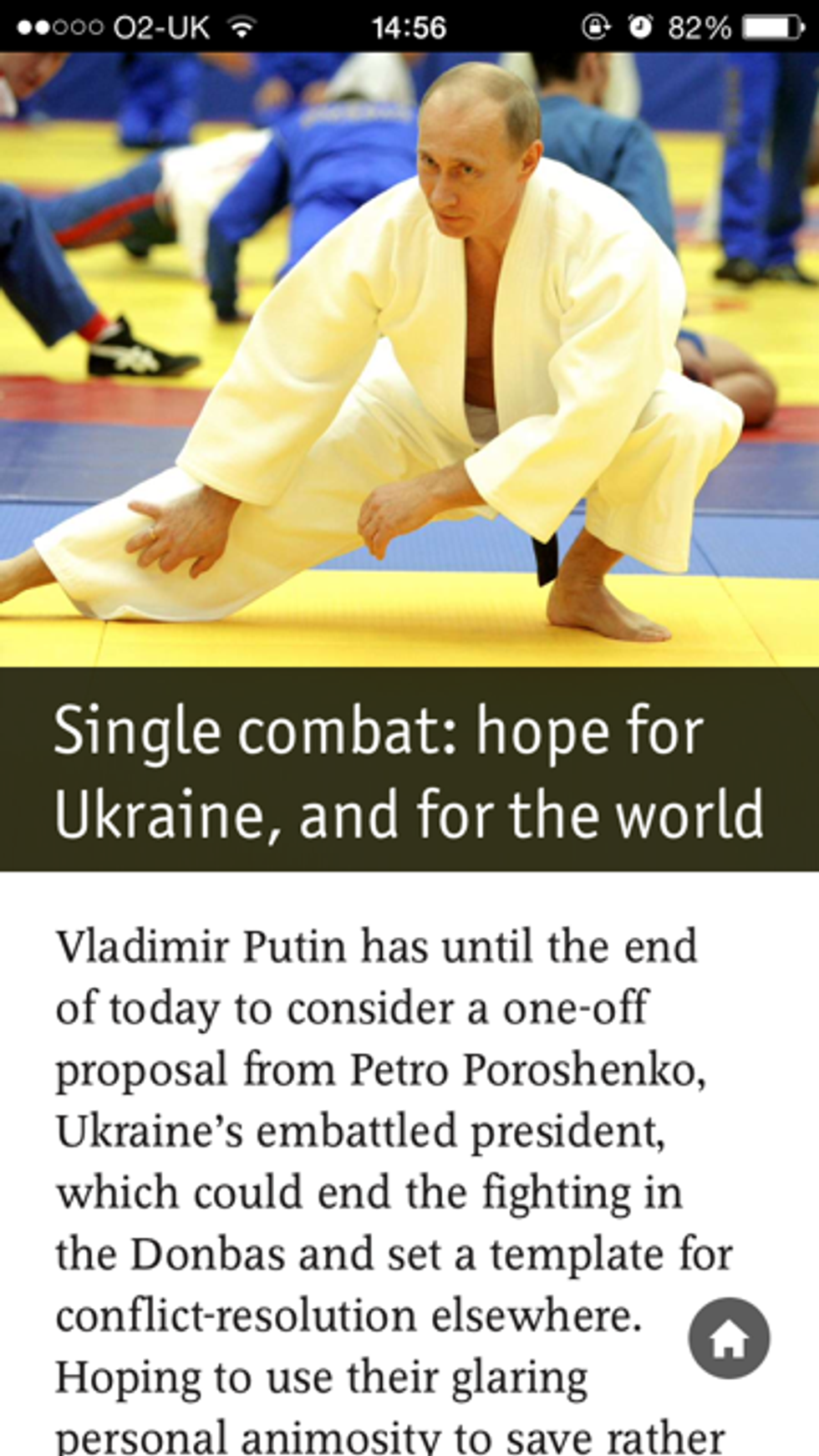 The Economist's Espresso app reported this morning that Vladimir Putin had the chance to resolve the conflict in Ukraine by answering Petro Poroshenko's offer of a judo match while Greek finance minister Yanis Varoufakis wanted to arm wrestle Angela Merkel...
13. Tesco Trampoline
Apart from the terrible photoshop effort, just no.
14. Kiss FM
Radio station Kiss FM with what can only be described as "an utterly half-hearted effort".
15. "This famous actor murdered his friend's wife... not really! Haha."
Worst. Press. Release. Ever. To promote a film where Patrick Wilson plays a character who kills his wife's best friend. Good one, Maven Publicity.
16. Clarkson Valley Gazette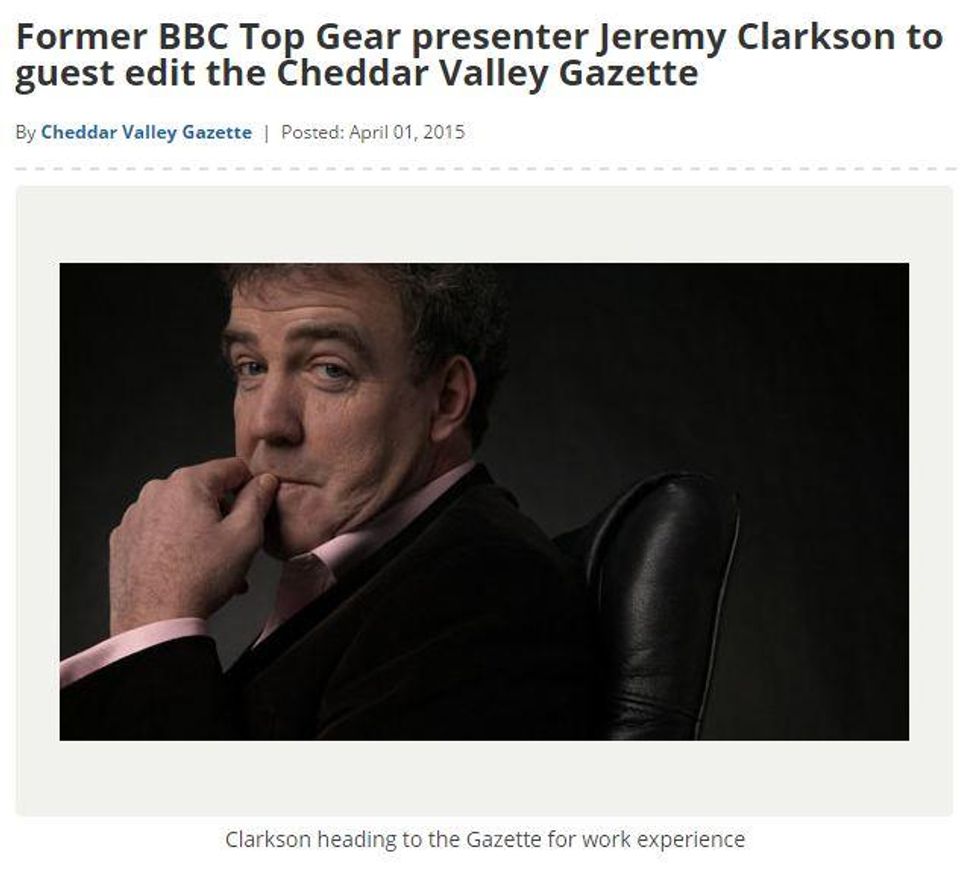 The Cheddar Valley Gazette reported that former Top Gear presenter Jeremy Clarkson loved their 'Jeremy Clarkson fired just two years after Top Gear filmed in the Cheddar Gorge' headline so much that he wanted to guest edit the paper. It would be renamed the Clarkson Valley Gazette.
Until next year.