1.
If you eat a polar bear liver you could die. They have too much Vitamin A, which is toxic to humans in large amounts.
Via the University of Cambridge
2.
Before mating a male giraffe will smell a female giraffe's urine to check she is ovulating in a process known as the Flehmen response.
Via the World Animal Foundation.
3.
One strand of human hair can hold 100g in weight.
Via the Guardian
4.
Honey does not go off. Your great-great-great-great grandchild could eat a jar of honey you bought five years ago without any problems.
Via i09
5.
You have a unique tongue print.
Via springer
6.
Some infinities are bigger than others.
7.
Romans used to clean their teeth with urine.
Via smithsonianmag
8.
Double agent Joan Pujol Garcia won an Iron Cross from the Germans and an MBA from the Brits for his work in World War II.
Via MI5
9.
Saudi Arabia imports camels... from Australia.
Via the BBC
10.
High heels were originally for Persian soldiers to make it easier for them to stand in stirrups while horse riding.
Via Kodoom
11.
Botox is the most lethal toxin known to man.
Via the BBC
12.
There is only one country between North Korea and Finland… Russia.
Via imgur.
13.
Lobsters don't age.
Via the Daily Mail
14.
The youngest confirmed mother in history was five years old.
Via Yahoo
15.
Marie Curie's notebooks are still radioactive
Via Women's History
16.
The Turritopsis dohrnii, a type of jellyfish, is immortal
Via the Telegraph
17.
In 1975 Professor Jack H Hetherington added his siamese cat as a co-author on a physics paper
Via UCLA.
18.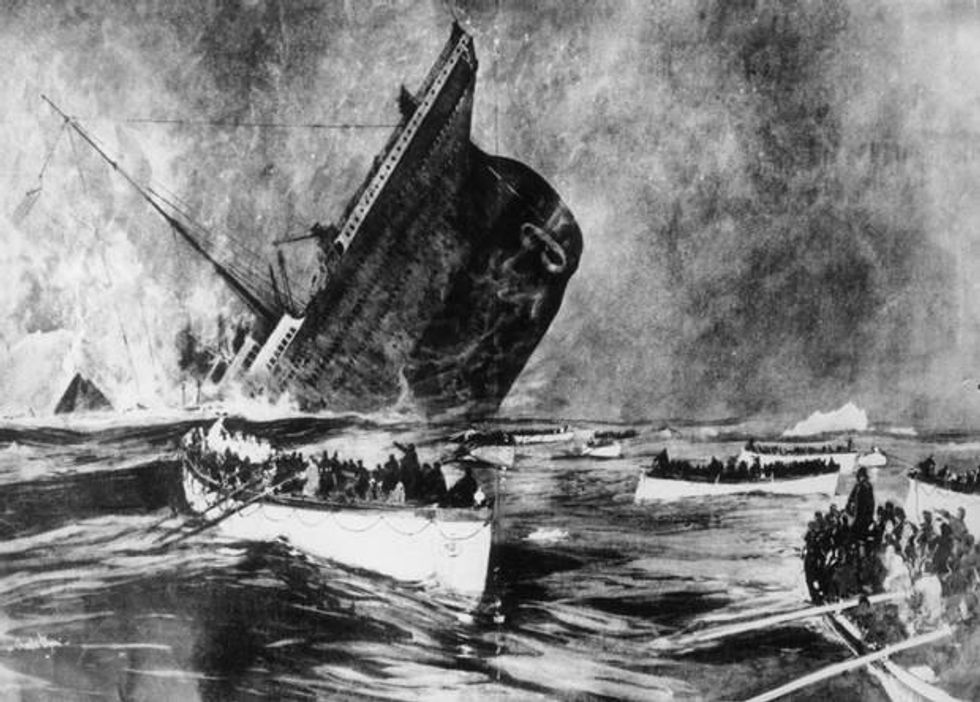 Oceanographer Robert Ballard was on a secret Cold War navy mission to check on sunken nuclear submarines when he found the remains of the Titanic.
Via Bloomberg
19.
The colour orange used to be called 'red yellow'
Via Huffington Post
20.
Norway once knighted a penguin
Via the BBC
21.
Tina Turner's songs are used to scare birds off the runway at Staverton airport
Via the Independent
22.
Christopher Walken used to work as a lion tamer
Via Vanity Fair
23.
You can be allergic to semen
24.
Andy Garcia was born with an undeveloped conjoined twin around the size of a tennis ball attached to his shoulder
Via the Telegraph