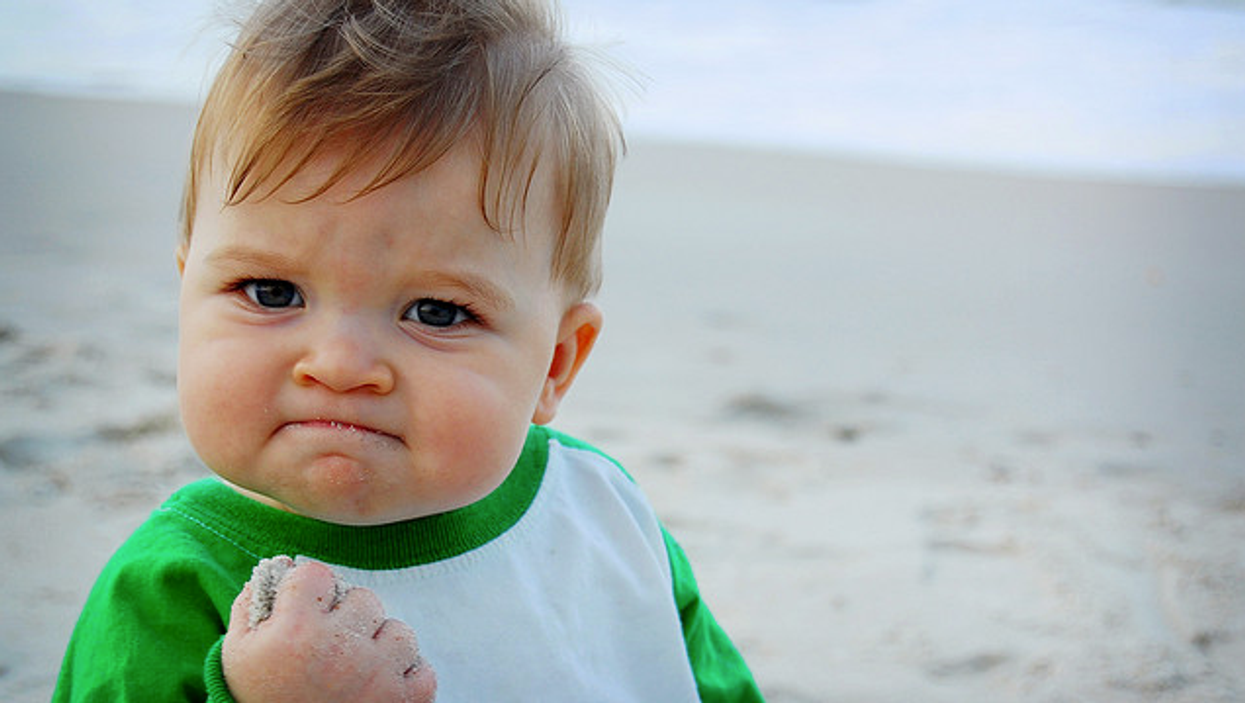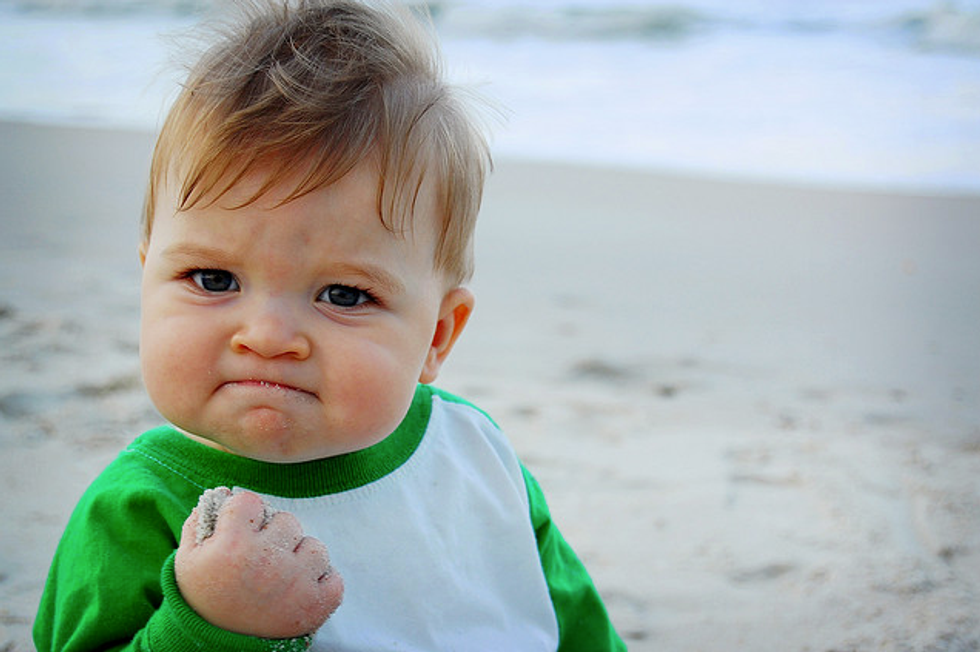 The father of Sammy Griner, also known as Success Kid, will get a life-saving kidney transplant after his own [successful online appeal.]1
Justin Griner, 39, started a campaign to raise funds for the medical treatment on April 8. It met its $75,000 (£51,000) target within seven days after being picked up by the media .
Mr Griner was diagnosed with kidney disease in 2006. He suffered full kidney failure in 2009 and has been on dialysis ever since.
Writing on their GoFundMepage, Justin's wife and Sammy's mother Laney urged fundraisers to help her family, saying: "His mother died from this disease, please help us write a different story for Justin and his son, Sam."
Discussing her decision to raise funds online, Laney told the Daily Dot:
We're the parents of 'Success Kid' for goodness sake. If anyone understands the power, the mass, and goodwill of the Internet, it's those of us lucky to experience it daily.