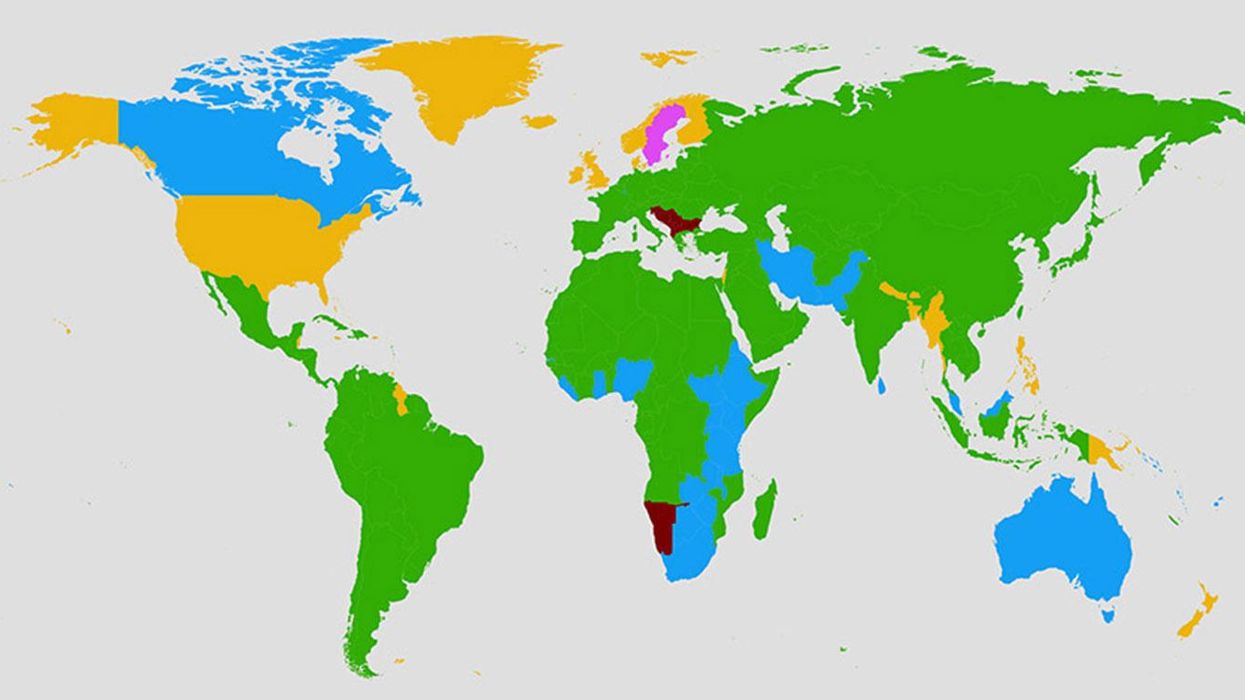 English is the most popular language in the world to learn online, at least according to one of the world's biggest language websites.
Duolingo, which has 120 million users in 194 countries around the world, recently carried out some research into what people are learning.
They've produced the below map:
Picture: Duolingo
As you can see, English was the most popular language to learn in 116 countries, followed by French (35), Spanish (32) and German (nine).
The second most popular languages in countries were also visualised, and France is second fiddle the most frequently - in 77 countries.
Picture: Duolingo
Interestingly, the most learned language in Sweden was Swedish, which Duolingo suggest is due to high immigration - and the same in Norway where Norwegian is the second most popular language to learn.