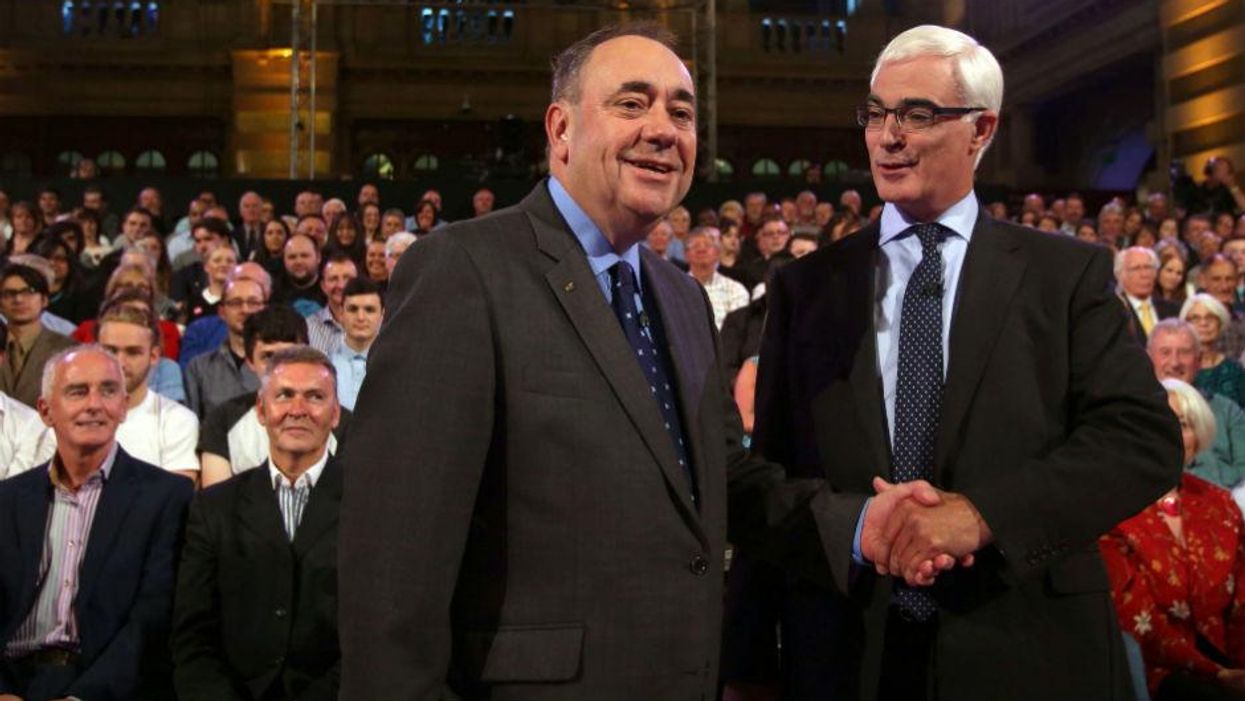 Alex Salmond is still nursing a war wound from his years on the referendum trail – repetitive strain injury from shaking so many hands.
He has been forced to wear elasticated foam support to ease the pressure on his right hand and now uses his left to greet.
Alex Salmond shaking a lot of people's hands...
(Video edited by Kiran Moodley)
The former First Minister is one of those public figures who don't really like holidays, but he says he will take it easier during Christmas and the new year.
Mrs Salmond will be insisting on less politics for the duration, and rightly, too.
Mr Salmond will return next month focused on translating the Scottish National Party's surge of support in Scotland to having influence at Westminster.
I have been doing a lot of thinking and preparation. It is one thing to say Scotland can win through the process; it's another to make sure that happens.
Mr Salmond will also be hoping to have his shaking hand back to full working order by then as he attempts to win a return ticket to Westminster.