High-end Argentinian lingerie brand Jane Pain has released a series of provocative optical illusion-style adverts.
The print campaign, devised by Conill Saatchi & Saatchi USA, places underwear over an elbow, knee and armpit styled to look like a bust or bottom.
The slogan? "If it can make your knee look sexy, imagine what it can do in the right place."
Elbow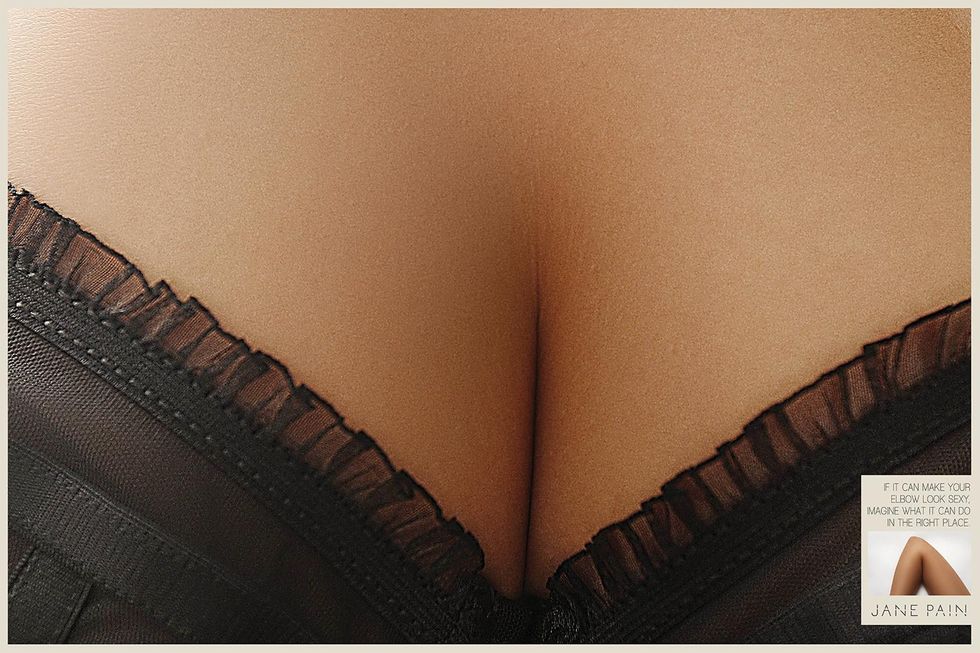 Knee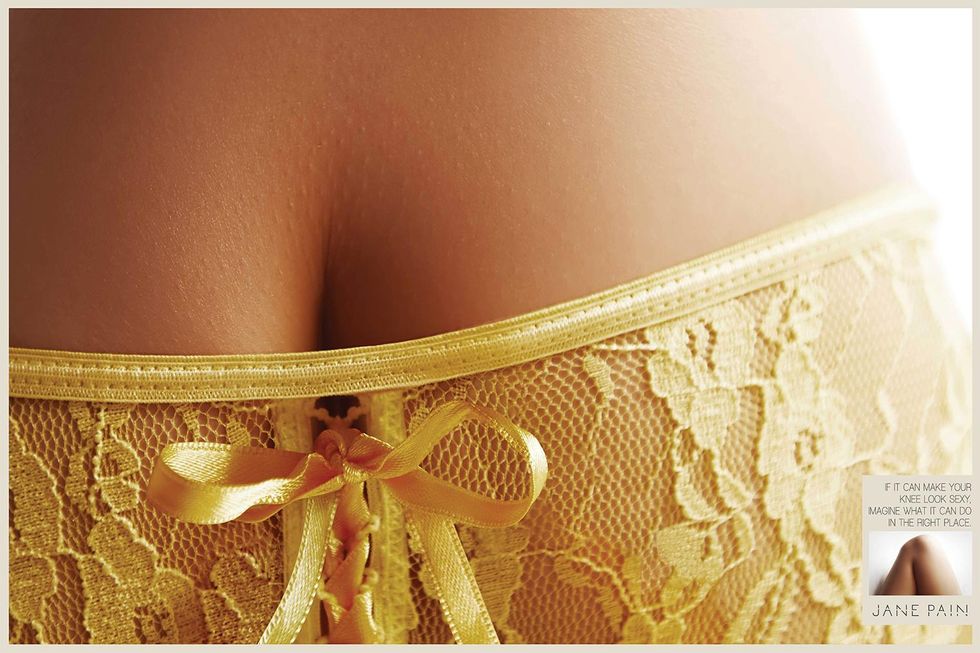 Armpit
This is not the first time Jain Pain has run a campaign that will make you look twice: In 2012 they ran print adverts which featured overlapping images of women with their legs spread which was far less revealing on second glance.
More: These were the 10 most complained about adverts in Britain last year