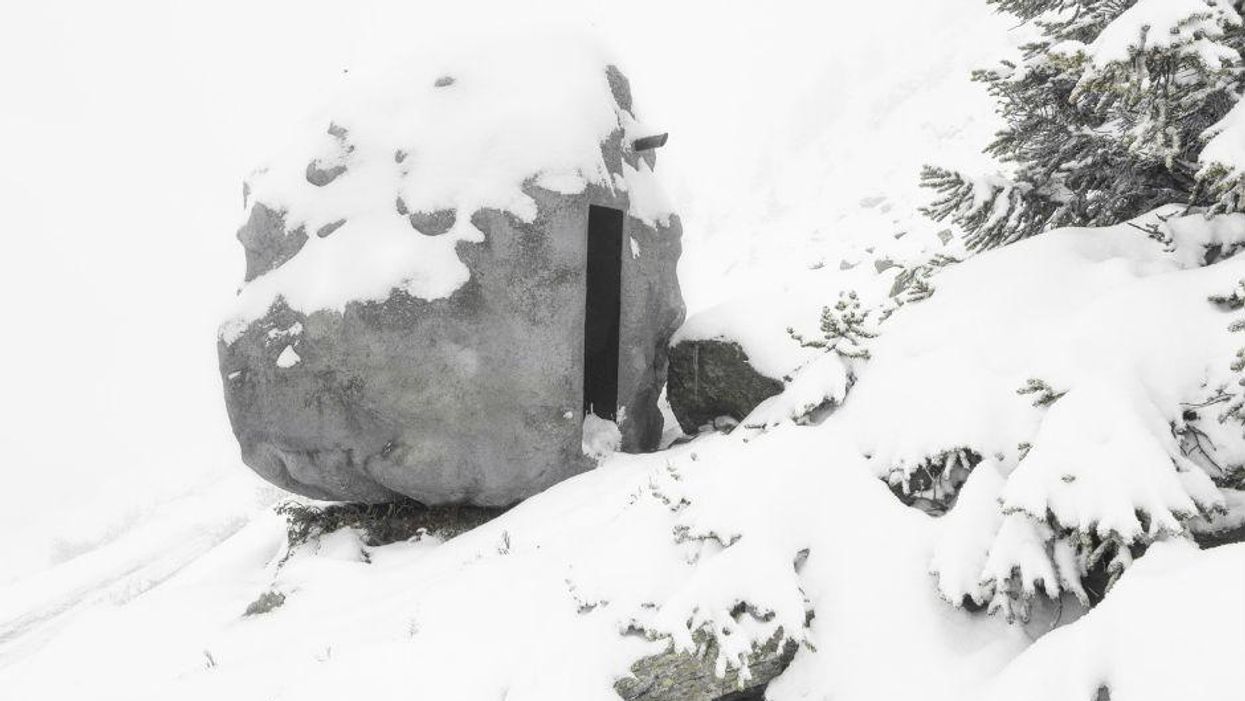 It's actually a cabin in the Swiss Alps.
Designed and built (by hand) to resemble a giant concrete rock, the cabin is big enough for one person and boasts a fireplace, bed, table, stool and even a window.
The shelter is the work of Swiss design agency Bureau A, which named it Antoine after a character in novelist Charles Ferdinand Ramuz's Derborence and as a tribute to the "alpine experience and to the writer".
The mountains have the power to call for feelings of fascination and fear at the same time. Switzerland has a strong tradition of observing the Alps, living with them, hiding inside them.
Watch a video of Antoine, built by hand in a nearby mountain village, being rolled - almost literally, it's not affixed to anything - into place.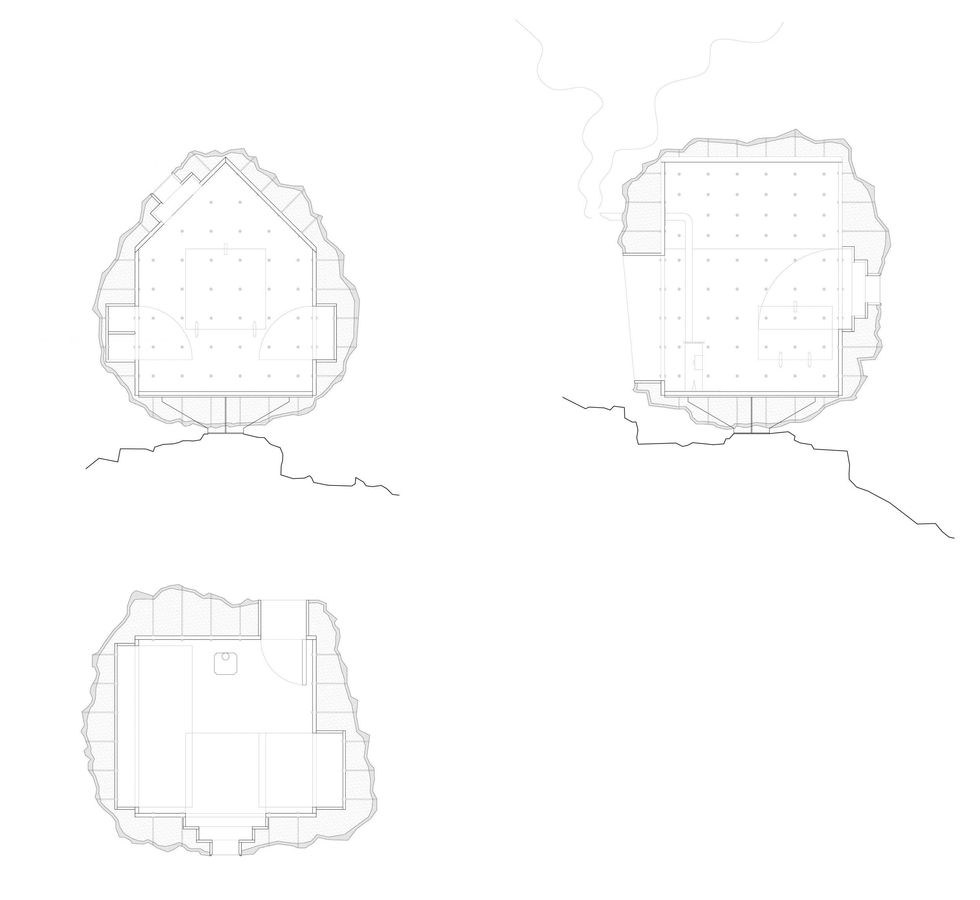 And in case you're wondering, that is Heart of Stone by the Rolling Stones playing in the background.
More: [Someone invented a new acoustic instrument and it sounds unique]2
More: [A brief history of how the rich and poor eat]3
More: [Introducing the ghosts of the art gallery]4