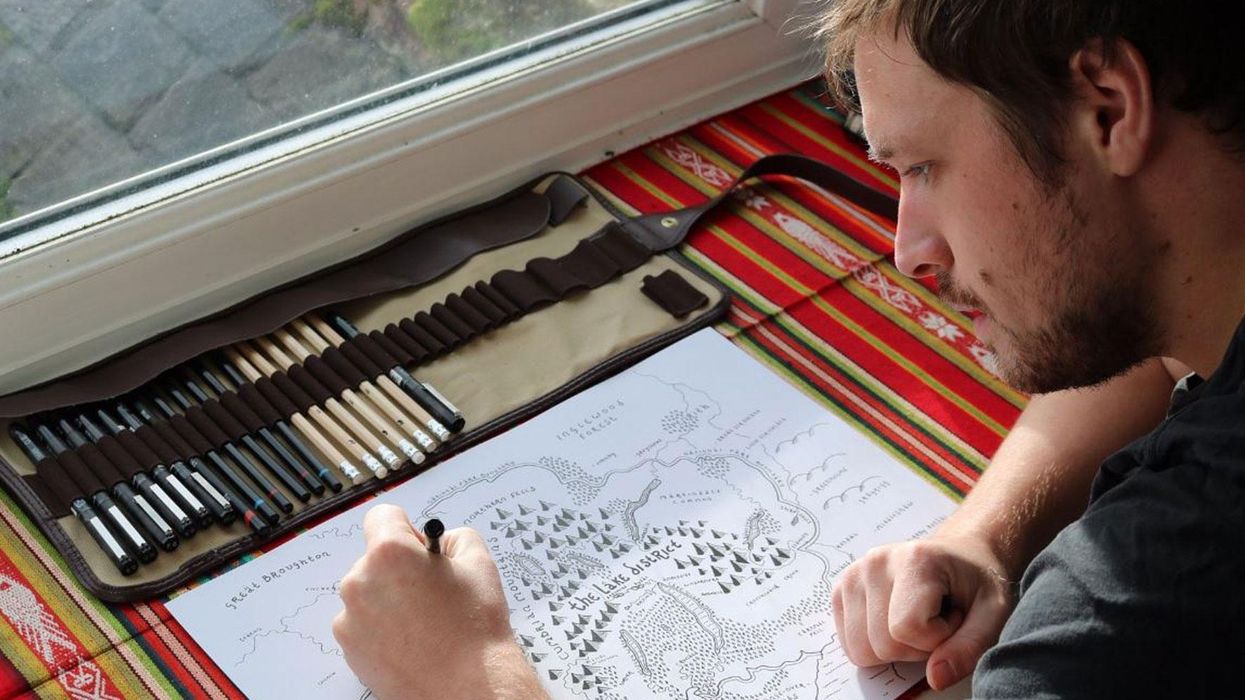 Dan Bell
Dan Bell likes maps and Lord of The Rings, so he decided to bring the two things together.
What started out as a hobby fed by his love for the intricate maps of J R R Tolkien's world has turned into a full-fledged profession.
Bell spoke to indy100 about how he makes the maps, and who his favourite LOTR character is:
How does it all work? What's your process?
I start with an Ordinance Survey map of the area in question, and essentially reimagine it by hand and eye. I pick out key features, such as forests, mountains and lakes - and transform them into this Tolkien-esque style.
The whole process takes approximately two days per map, which includes various pencil sketches and the final inking over.
How many maps have you completed?
I have completed 11/15 UK national parks but overall I have drawn close to 50 hand drawn maps.
Picture: /Greater London 
When did you start creating the maps, and where did you get the inspiration (apart from the obvious!)
I started last September by drawing out the map of Middle-Earth.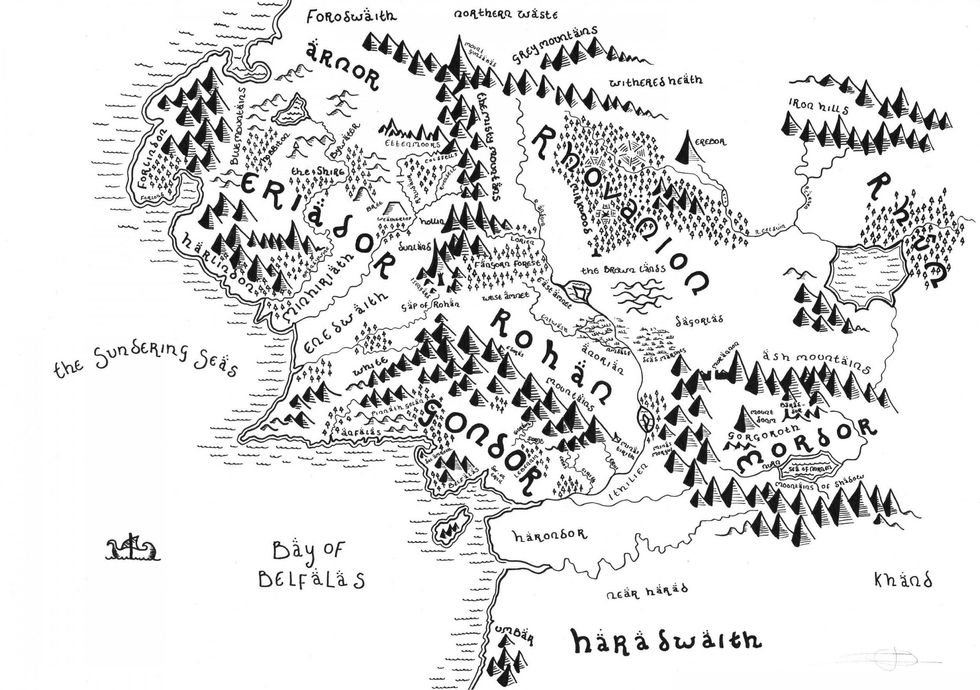 Picture: /Middle Earth
I enjoy looking at, and reading, maps so I was inspired to mix reality with fantasy in an effort to create totally new and unique maps.
Picture: / Oxford 
Are there any maps you've done that are inspired by places in Lord of The Rings/The Hobbit/other Tolkien works?
A very good question. I'm reliably informed that the Kingmoor ring, a 10th – 12th century Viking finger ring bearing a magical runic inscription to ward off fever and leprosy was Tolkien's inspiration for 'The One Ring'.

This ring was found in Cumbria, for which I have drawn the Lake District. There has also been the suggestion that Gordale Scar in the Yorkshire Dales was the inspiration for Helm's Deep (although I cannot vouch for this).
Picture: / Snowdonia 
Who's your favourite character in the books and why?
I think it has to be Legolas because he's a man of skill and precision.
I prefer the books [to the movies] I think, because they allow the reader to imagine the story in their own way.
Picture: / Westeros 
Will you branch out to parks all over the world?
Absolutely. I have had so many requests for other national parks around the world. The American national parks especially. I think doing some of New Zealand's national parks would be great to do as well.
You can purchase prints of his maps here.