Larry Tomczak, an Evangelical pastor and social commentator from Ohio, who holds flagrantly homophobic views, recently wrote an op-ed for the Christian Post which decries the "gay indoctrination" apparently emanating from Hollywood.
In the quite staggering entry, Tomczak states: "LGBTQ advocates are extremely deceptive, sophisticated and strategic in working to lead a generation over the cliff to destruction."
One of the targets on his 13 bullet-point list of why Hollywood is so gay, was talk show host Ellen DeGeneres.
Ellen DeGeneres celebrates her lesbianism and "marriage" in between appearances of guests like Taylor Swift to attract young girls.
Taking to the air on her nightly show this week, the presenter put the pastor firmly in his place. "First of all, I'm not 'married', I'm married. That's all," she starts.
In the article, the pastor criticises a lot of TV shows for promoting a gay agenda. He says that Glee has over five characters, Modern Family had a gay wedding, Anderson Cooper boasts about his homosexuality. If you ask me, Larry's watching a lot of gay TV.

Larry, the only way I'm trying to influence people is to be more kind and compassionate to one another. That is the message I'm sending out, I don't have an agenda. I'm not here to brainwash anyone, but…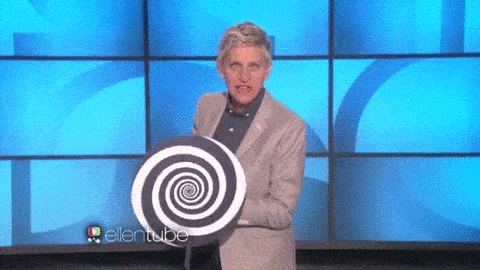 Listen to the sound of my voice, attention youth of the world. I want you to live your lives being true to yourself. The most important thing is to be true to yourself.