unbranded - Entertainment / VideoElephant
Leonardo DiCaprio was spotted in Paris with his rumoured new girlfriend Vittoria Ceretti – at the same time as nine of his 'exes'.
The Hollywood actor attended Paris Fashion Week (September 25 - October 3) while his current interest Ceretti featured on the Chanel catwalk – alongside Gigi Hadid , who he has recently been linked to.
Camila Morrone, who the Titanic star dated for four years, was in the front row.
Then there were supermodels Helena Christensen, Toni Garrn, Naomi Campbell, Virginie Ledoyen, Eva Herzigová, and Amber Valletta, who have been rumoured love interests in the past years.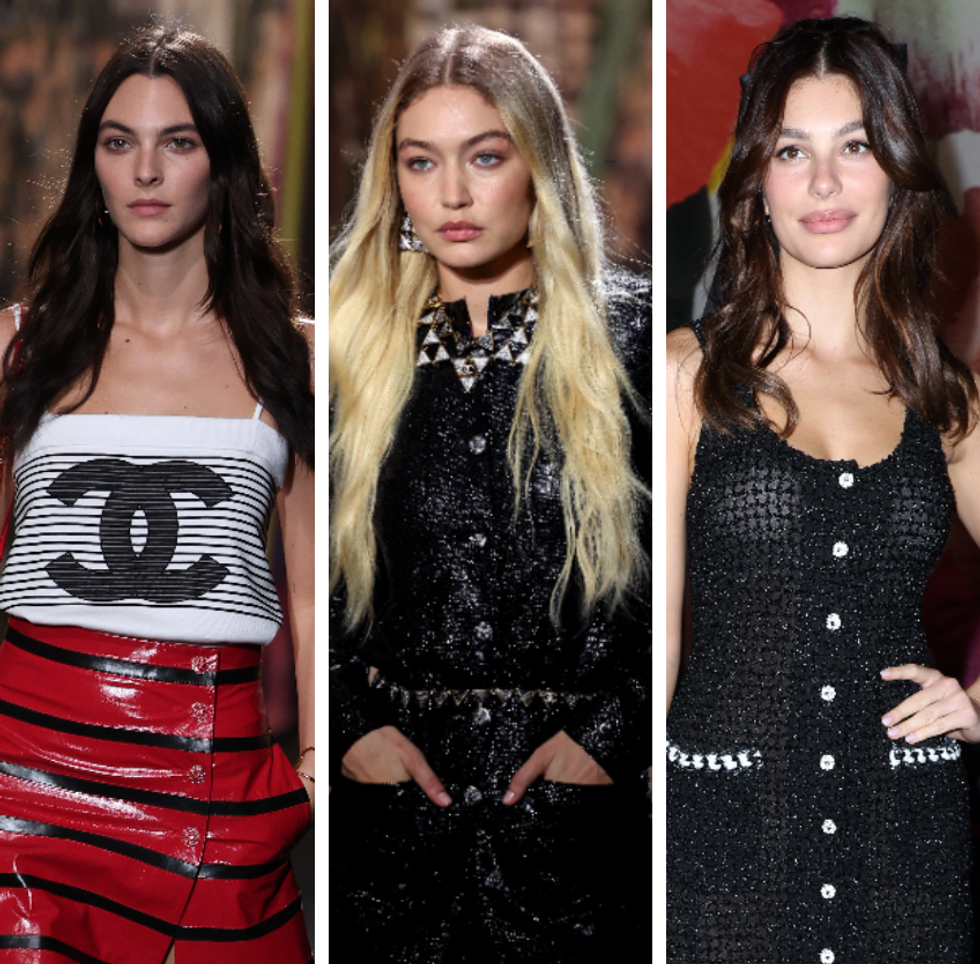 Vittoria Ceretti, Gigi Hadid and Camila Morrone were all spotted at the Chanel show Getty Images
In other Paris Fashion Week news, Jamie Lee Curtis publicly praised Pamela Anderson for attending a Vivienne Westwood show completely barefaced.
Earlier this week, the Baywatch actress embraced her natural beauty, with Curtis writing: "THE NATURAL BEAUTY REVOLUTION HAS OFFICIALLY BEGUN!
"Pamela Anderson in the middle of fashion week with so many pressures and postures, and and and, this woman showed up and claimed her seat at the table with nothing on her face," she continued. "I am so impressed and floored by this act of courage and rebellion."
Speaking to Elle last year, Anderson said the makeup-free decision came after her makeup artist Alexis Vogel died from breast cancer.
"She was the best. And since then, I just felt, without Alexis, it's just better for me not to wear makeup," she said, adding that her beauty approach is now more "freeing, and fun, and a little rebellious."
Sign up for our free Indy100 weekly newsletter
Have your say in our news democracy. Click the upvote icon at the top of the page to help raise this article through the indy100 rankings.