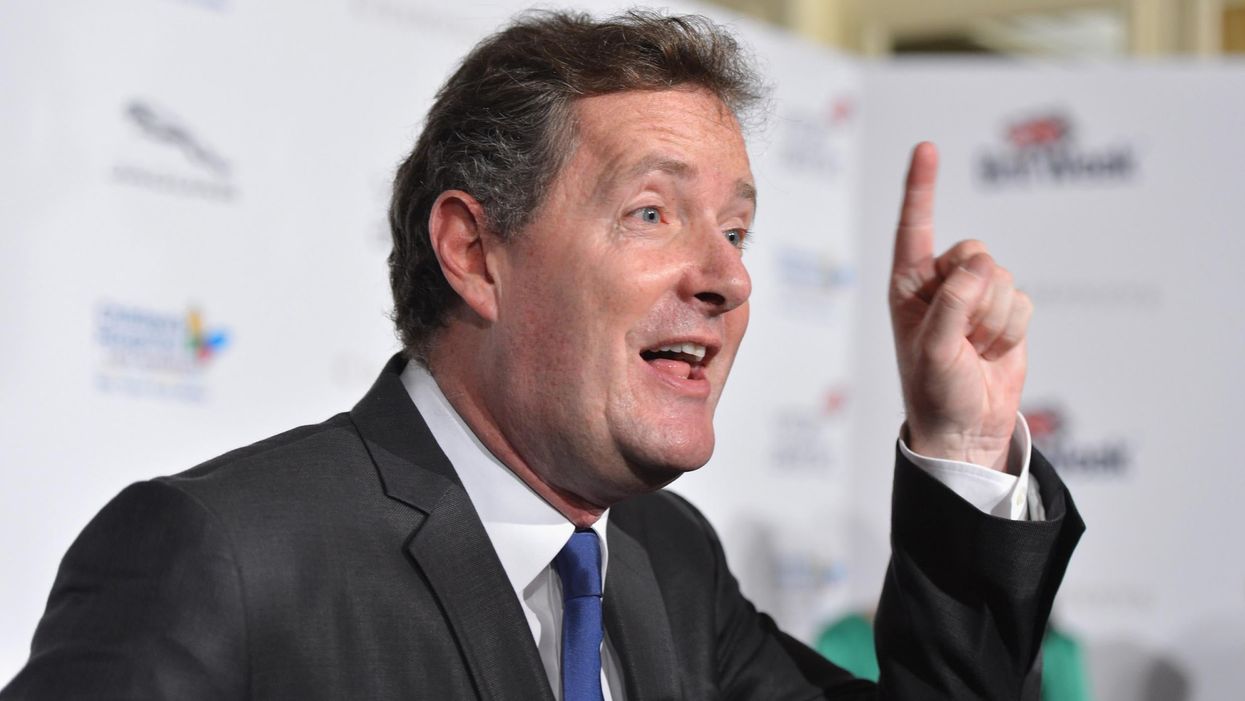 Getty Images / Alberto E. Rodriguez
Piers Morgan is no stranger to controversy, having been referred to online as the "male Katie Hopkins" more than once.
He's experienced his fair share of Twitter warfare...
He decried the Women's Marches and the demonstrations against Trump's travel ban but declared himself a feminist.
There was also the time he got smacked down gloriously by Susanna Reid, called millennials 'soft' and started a Twitter war with J. K. Rowling - which he spectacularly lost.
Here's what he said on February 18th...
Morgan is referring to a letter Sky drama commissioner Cameron Roach wrote to the CEO of the Royal Television Society, Theresa Wise.
The letter, which was leaked to Broadcast Now, implored Wise to ban Morgan from hosting the RTS Programme Awards, saying Morgan "had failed to understand fully a social movement that values equality and diversity of vice in its broadest sense".
Later that day, Morgan was still all bravado...
...And then the next day...
Let's just see those again in quick succession...
So what happened?
Morgan issued a full explanation on his Facebook page, saying he had "no wish to serve as an unnecessary distraction from award winners whose hard work and skill should be celebrated without any of the silly noise this campaign has generated."
Some have pointed out that a campaign to no-platform someone could run contrary to laws of free speech and respect for diversity of opinion that it claims to support.
All well and good. But nevertheless...
The campaign to ban me from hosting the RTS Programma Awards is gathering momentum. Feel free to join in.
- Piers Morgan, about himself
Famous last words.