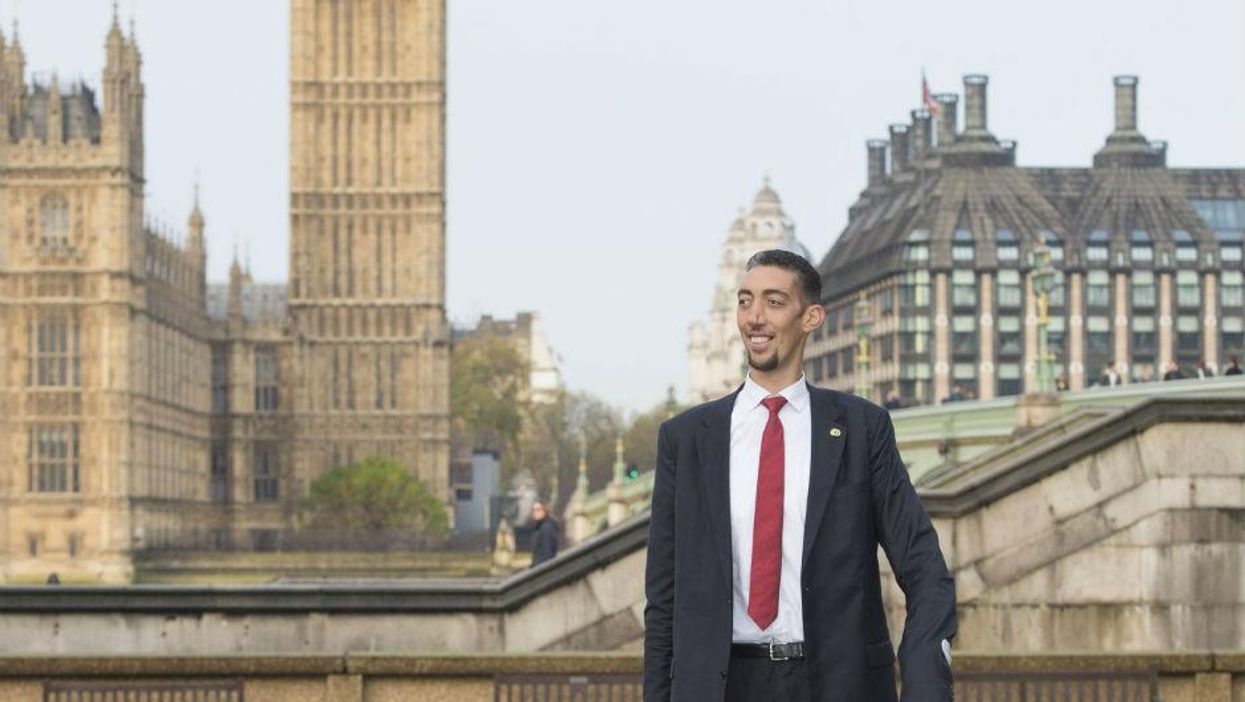 Chandra Bahadur Dangi (left) and Sultan Kösen (right), the world's shortest and tallest living men respectively have just met in London, to mark the Guinness World Records 60th anniversary celebrations and Guinness World Record day.
Mr Kösen, 31, from Turkey measures in at 2m 51cm (8ft 3in) while his counterpart Mr Dangi, from Nepal, is just 54.6cm (21.5in).
It has been a real privilege to have taken part in Guinness World Records Day 2014. I love London and to be able to finally meet Chandra after all this time is amazing.

Even though he is short and I am tall, we have had similar struggles throughout our lives and when I look into Chandra's eyes, I can see he's a good man.
Guinness say that as many as 600,000 other record hopefuls from across the world have been taking part in GWR Day 2014 with some new and incredible records tumbling - including "most people eating breakfast in bed" in Shanghai, the "farthest basketball shot made backwards" (82ft 2in) in New York and "most times to position one leg behind the heads in 30 sec by an individual" (30 times) in Paris.