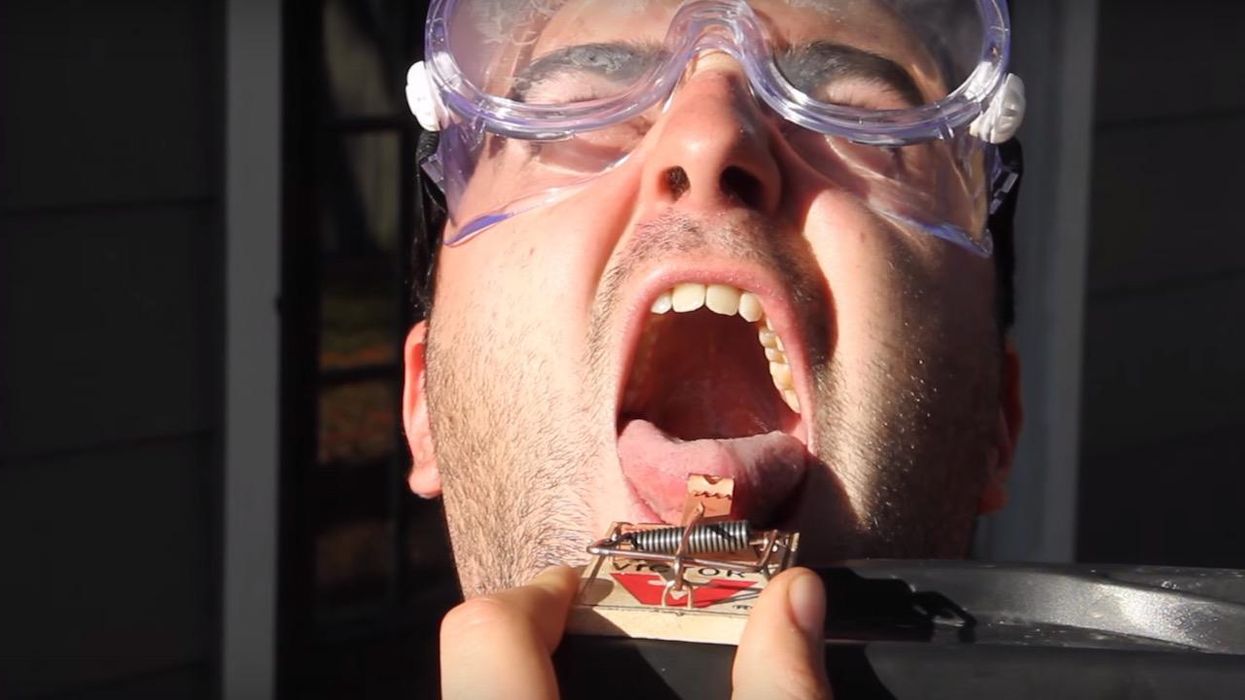 The Slow Mo Guys are a big thing on YouTube, because they film things in HD, extreme slow-motion. They're very good at this.
Gavin Free and Daniel Gruchy's YouTube channel has over 7.2 million subscribers and over 800 million views, because they do stuff like putting tongues in mousetraps.
And filming it in ultra slow-motion.
In the build up to the stunt, the pair discussed the audience's clamour to see it, with a tinge of fear in their voices:
Gavin:
This is highly suggested. It's a tongue in a mousetrap.
Dan:
I don't want to do it.
Gavin:
I know, I don't want to do it either.
Why would you stick your tongue in that?
Because you're a hero to the good people of YouTube, that's why.
So without further ado, here comes the moment of pain: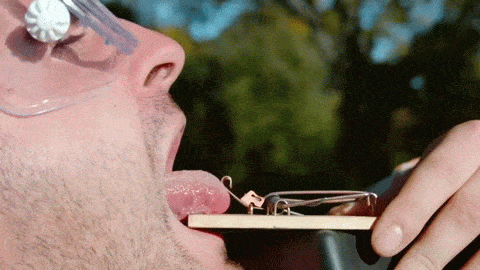 Ouch
Watch the full video below:
The YouTube channel includes regular updates of everything you could want filmed in slow-motion, from a fire tornado to CDs shattering to ink physics. Definitely check them out if you haven't already.