The Swan Dreams Project/ Thaler Photography
An impoverished inner city is the last place that many would expect to find a ballerina.
For former professional ballet dancer Aesha Ash, growing up an inner city was all that she knew but it didn't stop her from fulfilling her dreams.
As a young girl Aesha, who is from Rochester, New York, always dreamed of becoming a ballerina - at age 13 she was accepted into the School of American Ballet and had joined the New York City Ballet by the time she was 18.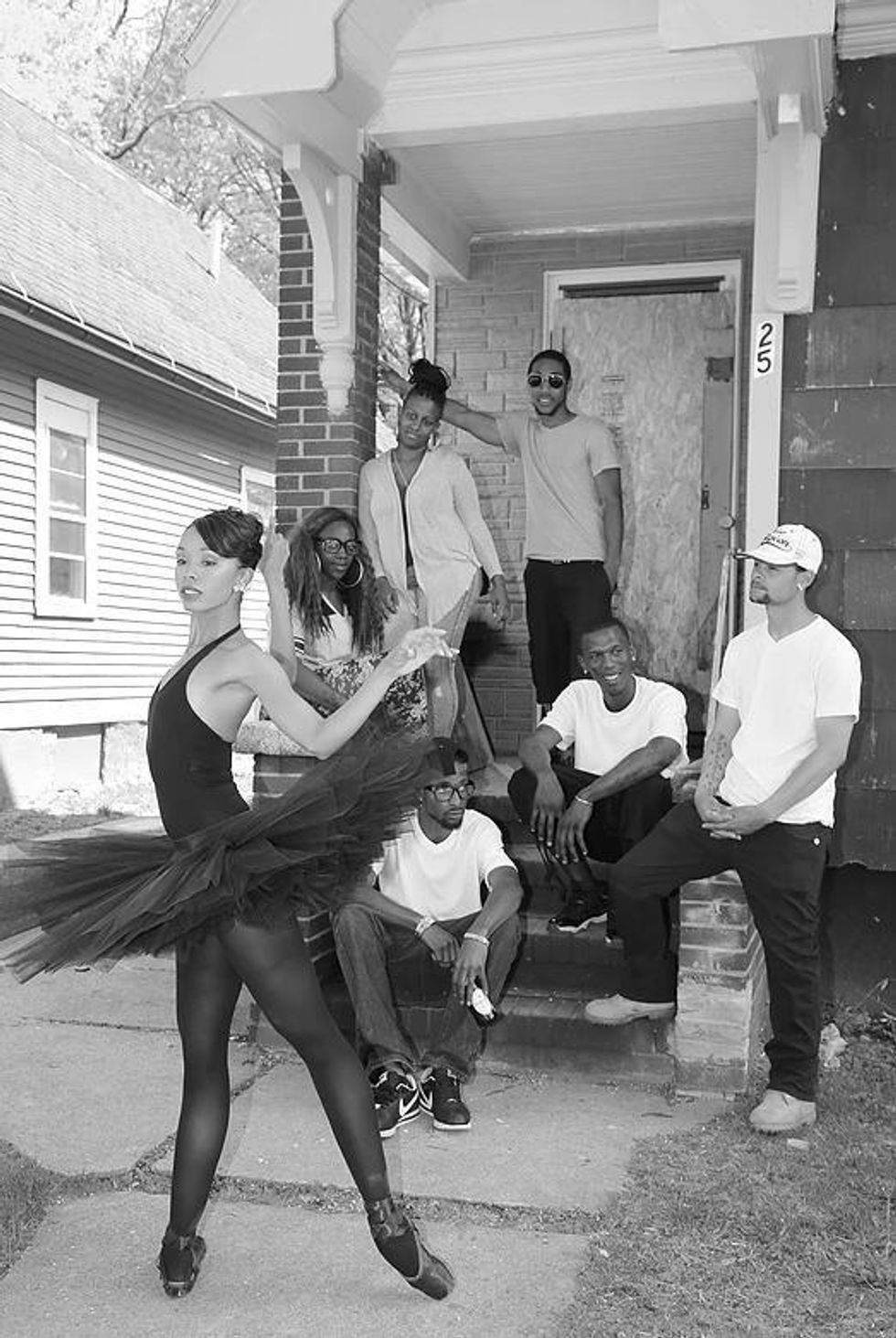 Picture: The Swan Dreams Project/ Thaler Photography
Aesha is no longer performing, having retired in 2008, but she now wants to use her experience and career to help other African-American girls realise their dreams.
In 2011 she set up The Swan Dreams Project which aims to promote the art of ballet in these neighbourhoods in order to change stereotypes and misconceptions about black women.
She recalled how clichéd and uninspiring images of women were in her youth so she decided to take pictures of herself in a tutu all over Rochester.
Picture: The Swan Dreams Project/ Thaler Photography
Speaking to Dance Magazine in 2017, she said:
I remember growing up and in the bodega you'd see images of girls in bikinis on motorbikes.

I wanted to replace those with photos that show women of colour in a different light.
Aesha adds that when she was younger an image at the School of American Ballet of the black dancer Andrea Long used to raise her spirits and she wanted to do the same for other women.
However, she soon discovered that the idea of posting images of herself in bus stops and advertising boards was far too expensive and not within her budget - so she instead took to the streets and presented herself to residents.
Aesha has now made the inspiring photos available to purchase through the Swan Dreams Project website and even gives away prints to schools and students.
All of the proceeds that are earned are donated to other organisations that also promote ballet in ethnically diverse areas.
Picture: The Swan Dreams Project/ Thaler Photography
Aesha said on the Swan Dreams Project website:
Through the use of imagery and my career as a ballet dancer, I want to help change the demoralised, objectified and caricatured images of African-American women by showing the world that beauty is not reserved for any particular race or socio-economic background.

I wish for this message to infuse the ballet world and project to the entire world. While exposing more African-American communities to the ballet, I also hope to promote greater involvement and increase patronage to this beautiful art form.
If you would like to learn more about the project please visit the website or follow Aesha on Twitter.
Donations can also be made to the project which will help ensure it's continuation.