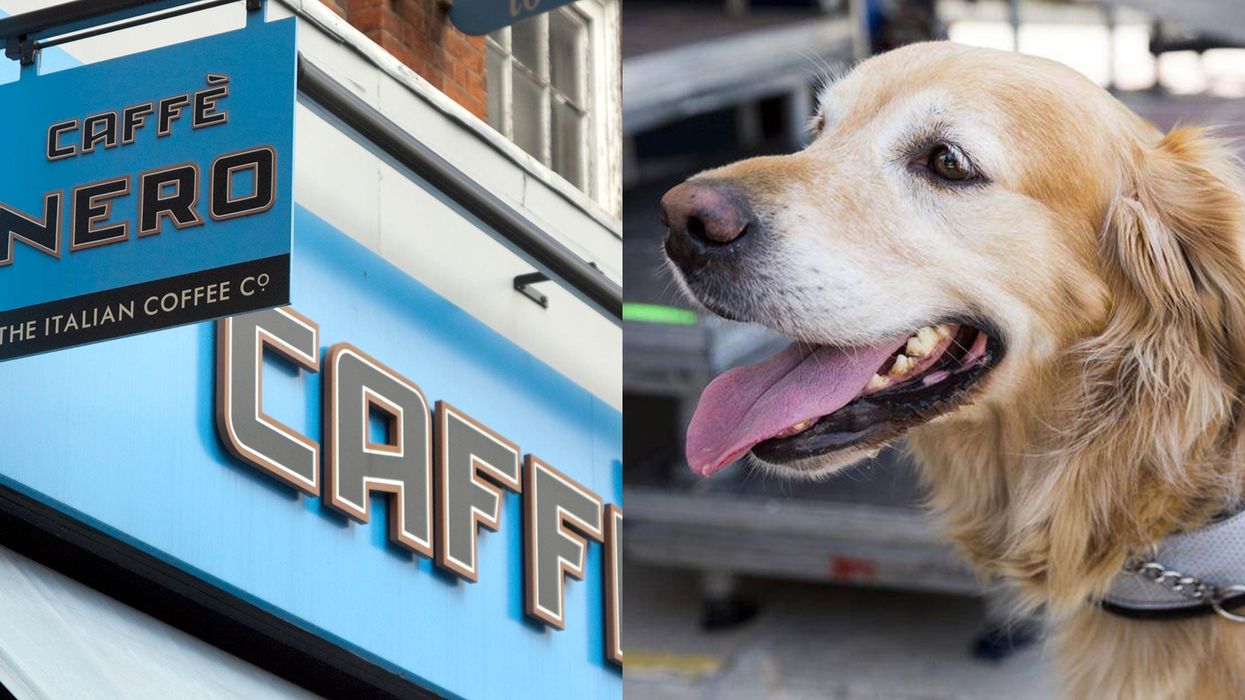 iStock
A branch of coffee chain Caffe Nero has sparked outrage after reportedly refusing to give water to a blind man's guide dog.
The shop in Exmouth, Devon told 40-year-old Olliver Gibbons that his seven-year-old Labrador Sydney could not have a drink despite it being a hot day outside.
Gibbons, a customer in the store accompanied by his friend Helen Fox, confirmed that the shop refused to give water to Sydney, who was being rewarded with a hard-earned rest.
Speaking to the Exmouth Journal, Fox said:
I said, 'he's a guide dog', but they just said 'no' and walked off.

It was really hot, he had been working and we had just taken him off the harness for a free run.

I was taken aback – any dog should be allowed a drink, but he is also a working dog.

Ollie doesn't want to go back again. It made him quite sad, really. He was asking why they were being like that.
Caffe Nero does not enforce a policy that refuses to give guide dogs water.
The company has since confirmed that they will be conducting an investigation into what happened. In a statement, a spokesperson said:
We are aware of this incident and are in the process of investigating exactly what happened.

We absolutely comply with the legalisation on access for guide dogs in all stores.

It is not our policy to refuse water to guide dogs; we 
are not able to have our 
own water bowls for dogs in store for health and safety reasons.
Despite this, the news hasn't been received well, with the actions of the shop being condemned by animal associations and guide dog charities.
Clive Wood, a spokesperson for Guide Dogs South West told the Journal:
It's very disappointing that the staff in this Caffe Nero made a decision to deny providing water to this gentleman's guide dog on such a warm day.

It's disappointing that the level of customer service fell lower than expected from a national chain.
In addition, the RSPCA also criticised Caffe Nero. Their spokesperson said:
It's extremely concerning to hear that a coffee shop refused to provide drinking water for a service dog whose handler was a customer.

We would expect all businesses to show kindness and compassion towards all animals, but particularly to service dogs.

Service dogs are always by their handler's side and provide a valuable, life-changing service, so we would hope that businesses would cater to their needs, as well as that of their owners.
Luckily for Sydney, he didn't go without water during his outing, as he was given a drink by the kind staff at a jewellery store in a nearby street. ​