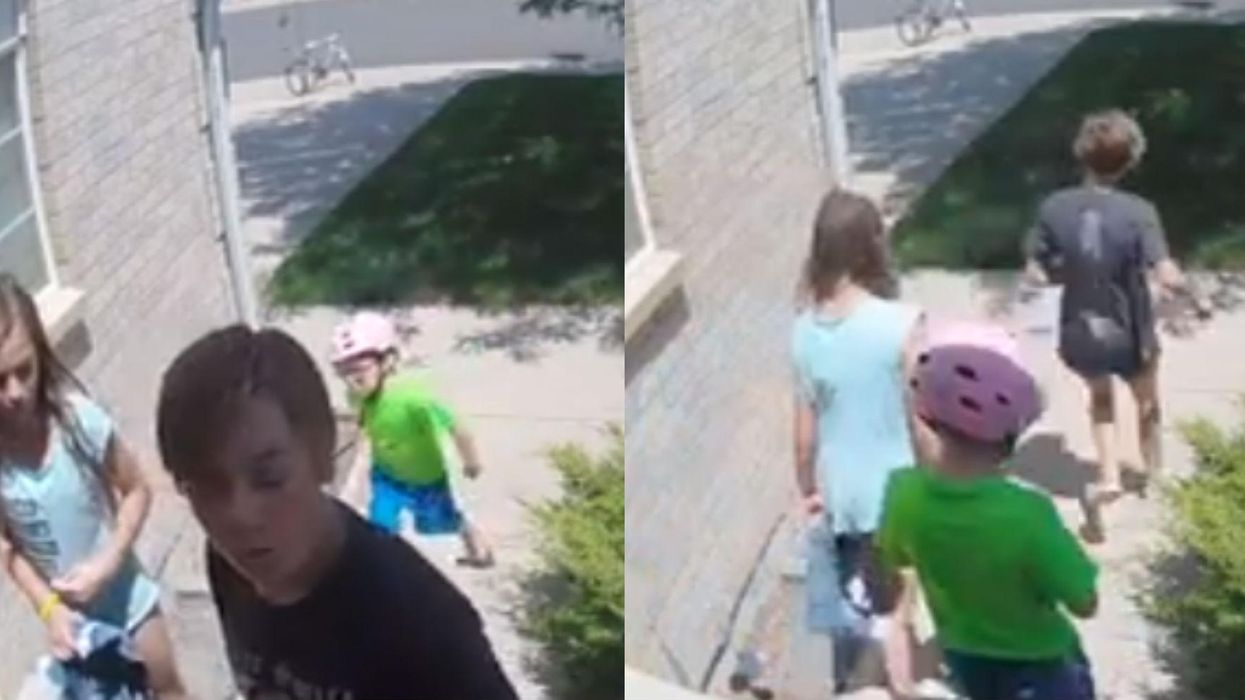 Jamie Carlton / Facebook
Three children from Colorado have been praised for returning a wallet they found that was stuffed with money to its rightful owner - and the video will restore your faith in humanity.
Aurora Colorado resident Jamie Carlton took to Facebook to post a video of three children - Haylie, 13, brother Reagan, 6, and their friend Ashley - returning his wallet that they found, and which contained $700.
The video has gone viral, and has now been watched more than 300,000 times.
Accompanying the post, Carlton wrote:
This happened last Wednesday, 7/18/18 at my house in Aurora Colorado.

If this doesn't renew or at least refresh your faith in humanity you need help.

These kids are amazing, we would love to find them to reward them and thank them.

Their parents should be so proud of them. Any help finding them would be great.
In the video, the children can be heard saying:
We found your wallet outside of your car and we just thought we would give it back to you.
One of the kids then hides the wallet, before continuing:
I'm going to put it over here so no takes any money. You're welcome. Thank you.
Speaking to the Daily Mail, the children's mother said:
It is very humbling the kids have gotten so much attention! I would like to take credit for their actions, but we really can't. They were by themselves and chose to put the wallet in a safe place all on their own.

As parents I think we always hope they are doing the right thing when we are not around or when no one is watching. It makes me very proud!!
In an update to the original post, Carlton praises the children again, as well as exclaiming his excitement at how far the post has been shared:
The mother of two of the kids has contacted me. Two news stations have also been in contact. I forwarded their information on to the mother so she can contact them if she likes. What a nice lady, such great kids!!!
Many people who have watched the video have also commented that they're impressed by the children's honest behaviour, however the children featured have remained humble.
Speaking to local news station KDVR TV, Haylie, the eldest, said:
We just thought it would be a good thing to do.

It just feels good because we really didn't need the money.

So we just decided to give it back.