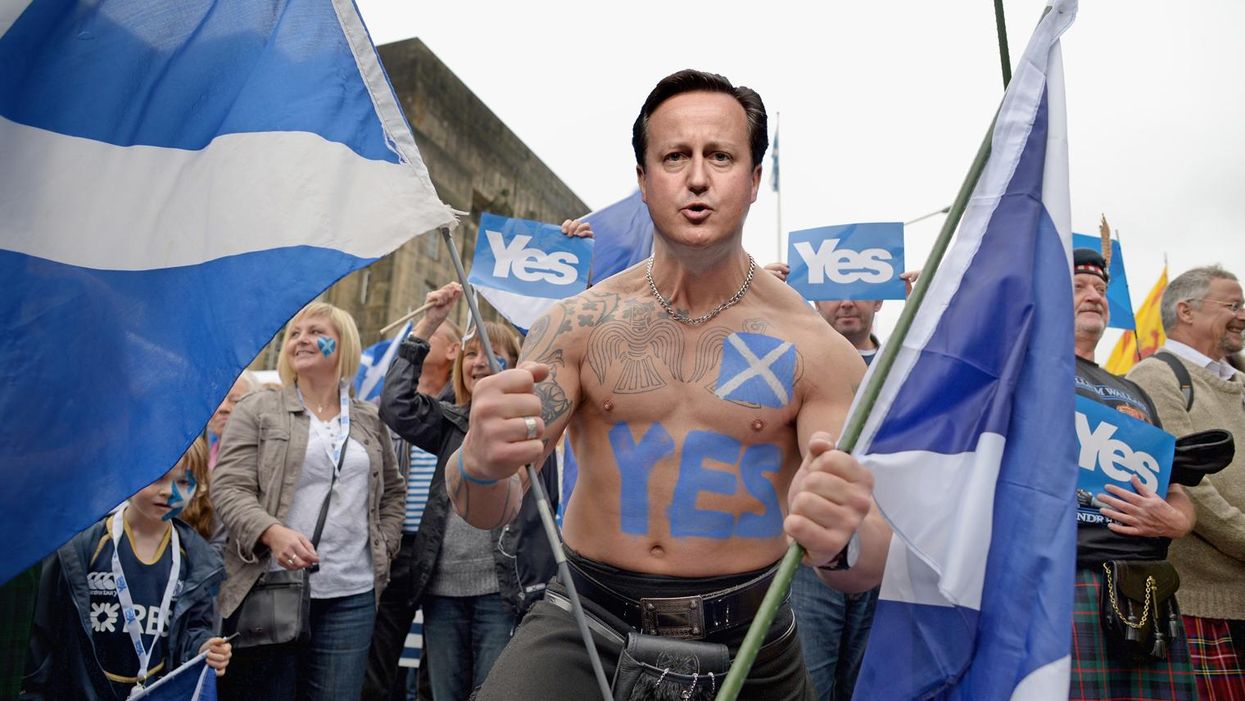 There has been a lot of political japery in March and we're only four days in.
We may have peaked, however, as prime minister David Cameron attempted a Scottish accent on Friday at Murrayfield.
Shortly before telling the Scottish Conservatives conference that he was their leader, he regaled them with the tale of his experience of the England rugby team's defeat in the 1990 five nations at the hands of Scotland.
As the joke goes, he went to a chip shop and the man behind the counter offered him some "humble pie".
What was funnier than the joke, however, was the prime minister's attempt at a Scottish accent:
It's not his first attempt at an accent...
...although we pray it is his last.
Please?