iStock and Tumblr
Going with a traditional diamond engagement ring could set you back quite a bit financially.
And given the millennial angst caused by the gig economy, rising house costs and general FOMO, getting a diamond for your loved one might be out of your budget range.
Not to fret.
A post on Tumblr by a "former Jared's salesperson", who shares the perfect diamond hack, will bring joy to millennials far and wide.
According to them, "created white sapphire" is the every man's diamond, and it's a fraction of the price.
The post reads:
Pro tip from a former Jared's salesperson: You want a sparkly white rock that will look like a diamond to the untrained eye and will literally cost the price of a nice dinner for two? Created white sapphire. They're lab grown and cost *pennies* to make, so you can get a 1 or 2 carat white sapphire for like… $30-80 probably. You can get one as huge as you like, perfectly clear, perfectly flawless.
FYI, here's what created white sapphires looks like: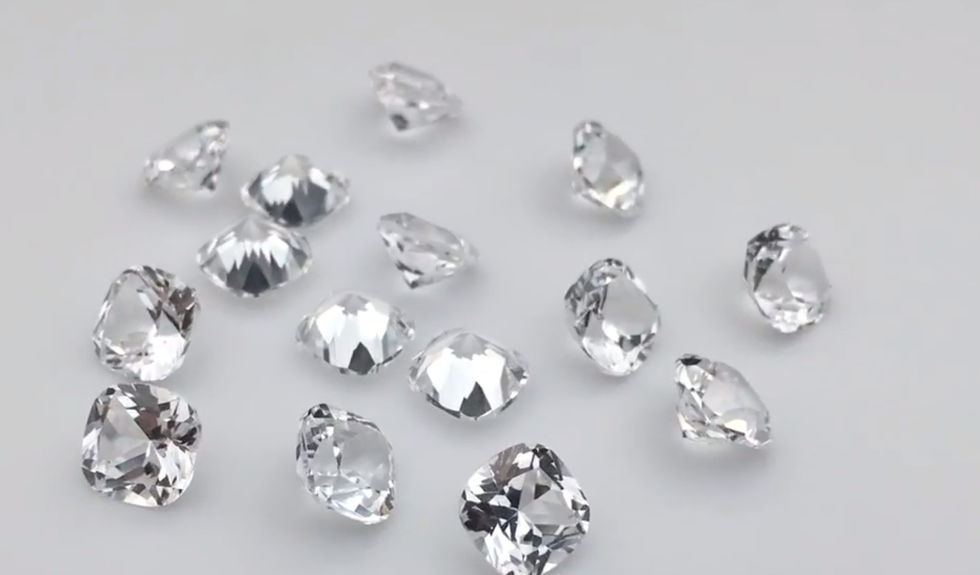 ( frgems)
They continued:
And no one will ever be able to tell the difference except a professional appraiser. Also, sapphires are the second-hardest gemstone (right after diamonds) so they are very durable! Very unlikely that they'll chip or crack. Get that bitch set in sterling silver and you are GOOD TO GO. Whole thing should cost you less than $200 unless you get a fancy band with a lot of extra stones. Of course, created sapphires come in every color of the rainbow, so if you want something more exciting than plain white, you TOTALLY CAN.

Created sapphires and silver: The poor Millennial's engagement ring.
You're welcome.