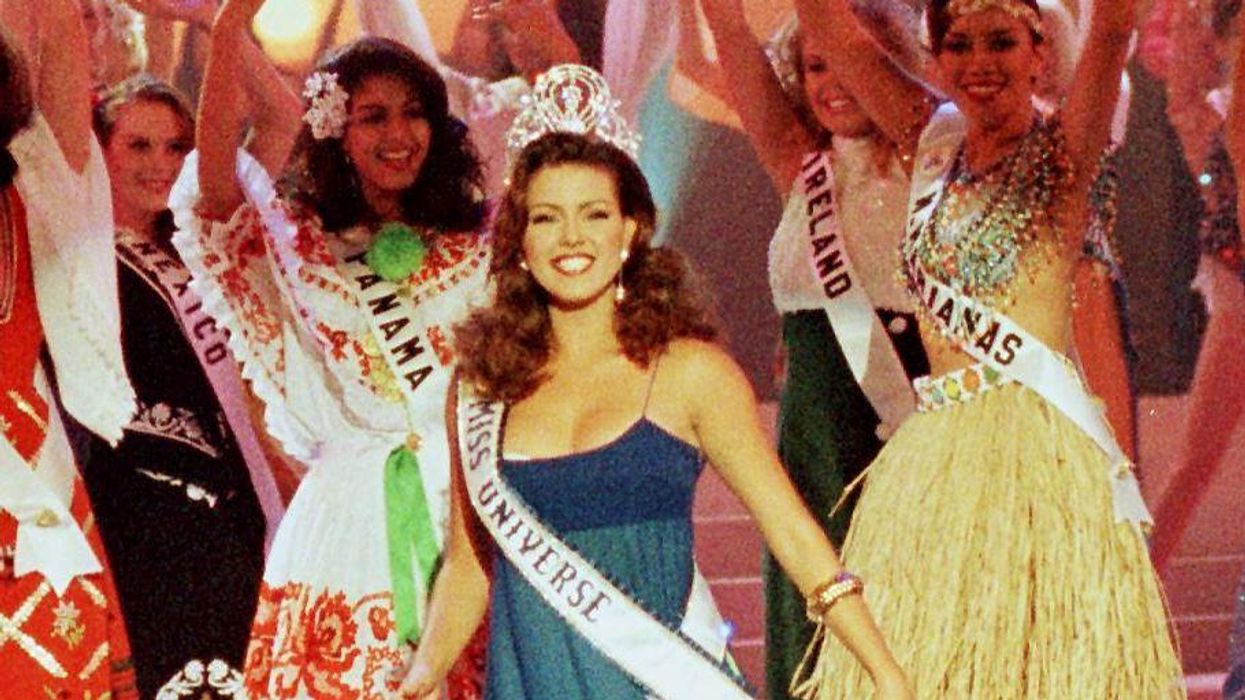 Getty
A smear campaign created by right-wing American media against Alicia Machado has been found to be fabricated... yet Donald Trump is still going on about it.
The allegations, that the former Miss Universe, who Trump fat-shamed and whose story Hillary Clinton used during Monday's presidental debate, starred in a pornographic film first appeared in the Daily Caller, but then featured on a Fox News segment and in the American Spectator.
The Daily Caller article, published on 27 September, was headlined "Porn Star campaigns for Hillary Clinton" and claimed that Machado starred in the film Apprentass 4. The article has since been amended to say that "The star of Apprentass 4 was Angel Dark, not Alicia Machado."
As the Daily Beast, which reported on the smear campaign, said: "there does not appear to be any evidence suggesting the existence of professionally made pornography starring Machado."
However, that hasn't stopped Trump repeatedly tweeting about the allegations.
While one can't always be certain if the words that come out of Trump's mouth are truthful or BS, we can be certain that this time it was all made up.