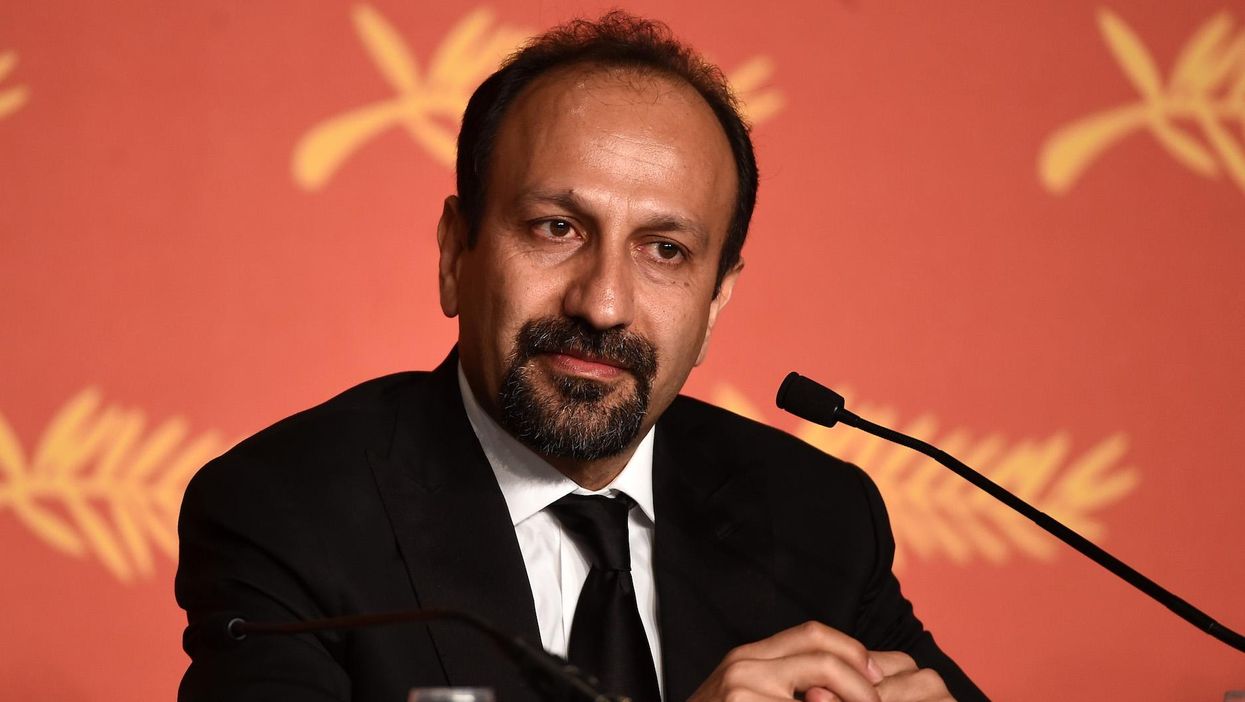 Ian Gavan/Getty
During his first week in office, Donald Trump attempted to ban nationals from seven Muslim-majority countries from entering the United States.
The 'travel ban' was prevented from being carried out, after rulings by a federal judge, which was upheld by the Ninth Circuit court when the Administration lodged an appeal.
One person who may have been prevented from entering America because of the ban was the critically acclaimed Iranian filmmaker Asghar Farhadi.
Farhadi's film The Salesman is nominated for an Academy Award in the Best Foreign Language category.
In January, Farhadi confirmed that he would not be attending the event on principle, explaining to the New York Times that Trump's executive actions were "in no way acceptable" to him "even if exceptions were to be made for my trip."
Thankfully, there are some places where creators of any creed, culture, religion or country of origin are welcome.
The Mayor of London Sadiq Khan announced on Tuesday that Trafalgar Square would be converted into the country's largest open-air cinema for a free screening of The Salesmen, to show 'London is open for everyone'.
A few hours before the Academy Awards get underway on Feburary 26, Farhadi's drama will be shown, for free, for anyone who wants to attend.
Khan commented that he wanted to:
Welcome people across the capital and beyond, to share in this celebration of London as an international hub of creativity and as a global city of openness and diversity.
Commenting on the free screening of his latest work, Farhadi said:
The gathering of the audience around The Salesman in this famous London square is symbolic of unity against the division and separation of people.

I offer my warmest thanks to the mayor of London and the cinema community for this generous initiative. I welcome and appreciate this invaluable show of solidarity.
Londoners and film fans have expressed their joy at the decision to screen the movie and to represent London as a beacon of diversity.
Labour MP for Tottenham, David Lammy, said he was "proud to be a Londoner today".
While author Ramita Navai described the decision as 'wonderful'.
This is wonderful: free premiere screening of Iranian Asghar Farhadi Oscar-nom The Salesman in response 2 travel ban https://t.co/JlVKMrlcUj

— Ramita Navai (@Ramita Navai) 1487088674
Others were grateful to the Mayor for the free screening.
I'm almost crying with happiness at @SadiqKhan 's decision to screen The Salesman on Oscars night, he's an all-timer. #TheSalesman

— tom (@tom) 1487145431
Sadiq Khan is the UK's new woke bae https://t.co/26LeL2ppAJ

— Brenda Wong (@Brenda Wong) 1487068826
The special Trafalgar Square screening will begin at 4.30pm GMT. Elsewhere, Curzon Artificial Eye will also be showing the film across the country on the same day.