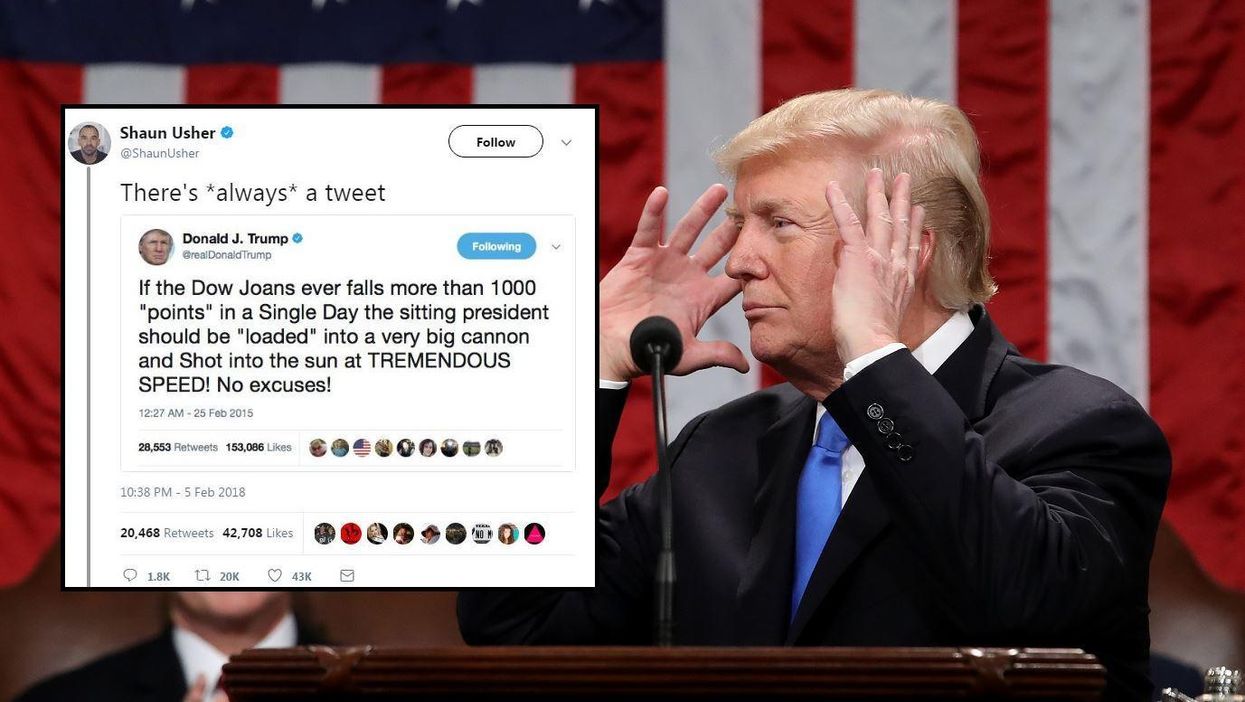 Win McNamee/Getty Images
Donald Trump's twitter activity tends to elicit strong emotions – shock, anger and amusement.
And you know the saying: for every situation, there's a Trump tweet.
Recent news of the Dow Jones' worrying numbers started a hunt for an accompanying Trump tweet, excavated from his past.
Which is probably why, when the following tweet seemingly penned by the US president was shared on Twitter, few people doubted its authenticity.
The post, by Shaun Usher went immediately viral, with thousands of people retweeting it.
People jumped in to correct 'Trump's' spelling
Really? 'Joans'?
And called on him to keep his 'word'…
However, it quickly became apparent that something was decidedly off about the tweet…
Yep. It's a fake tweet.
Really.
Fake.
Shaun, who has a blog called Letters of Note, photoshopped and posted the fake Trump tweet. He couldn't believe people had taken such a ridiculous tweet seriously.
Speaking to Debunking site Snopes, he said:
Naively thought it too ridiculous to be believable. Says a lot, really. Was going to delete it but it was everywhere within minutes — feels like I need to leave it up in its place of birth.