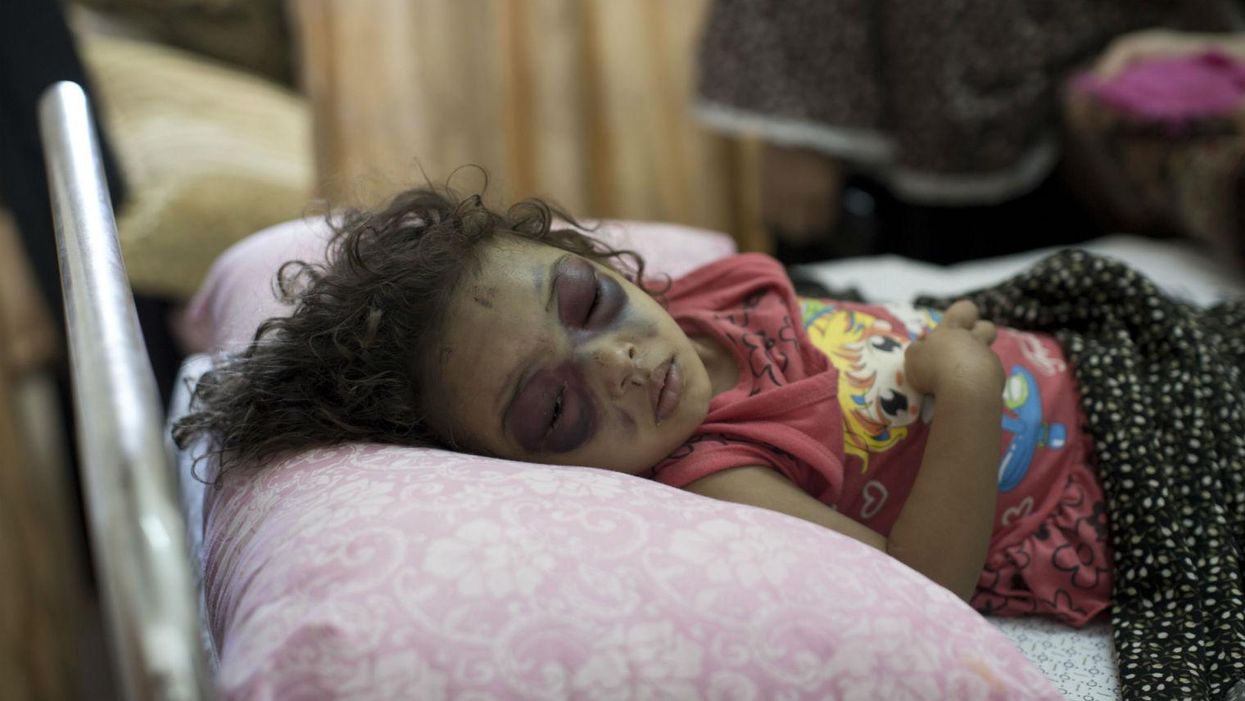 Her bruised eyes became one of the enduring images of the plight of children during the Israeli bombardment of Gaza.
Naama Abu Al-Foul had been playing in the street in Gaza City when the blast from a missile threw her into the air; the two-year-old sustained her panda-like eye injuries when she landed on her face, suffering severe concussion.
Around a fortnight later, and during a 72-hour ceasefire between Hamas and Israel, a team from Channel 4 News found the little girl recovering.
Anchor Krishnan Guru-Murthy tweeted from Gaza:
More than 400 children are among the 1,800 Palestinians killed during Israel's Operation Protection Edge.
Save the Children today took out a series of full-page adverts in UK newspapers publishing the names of all the children who have died in the conflict.