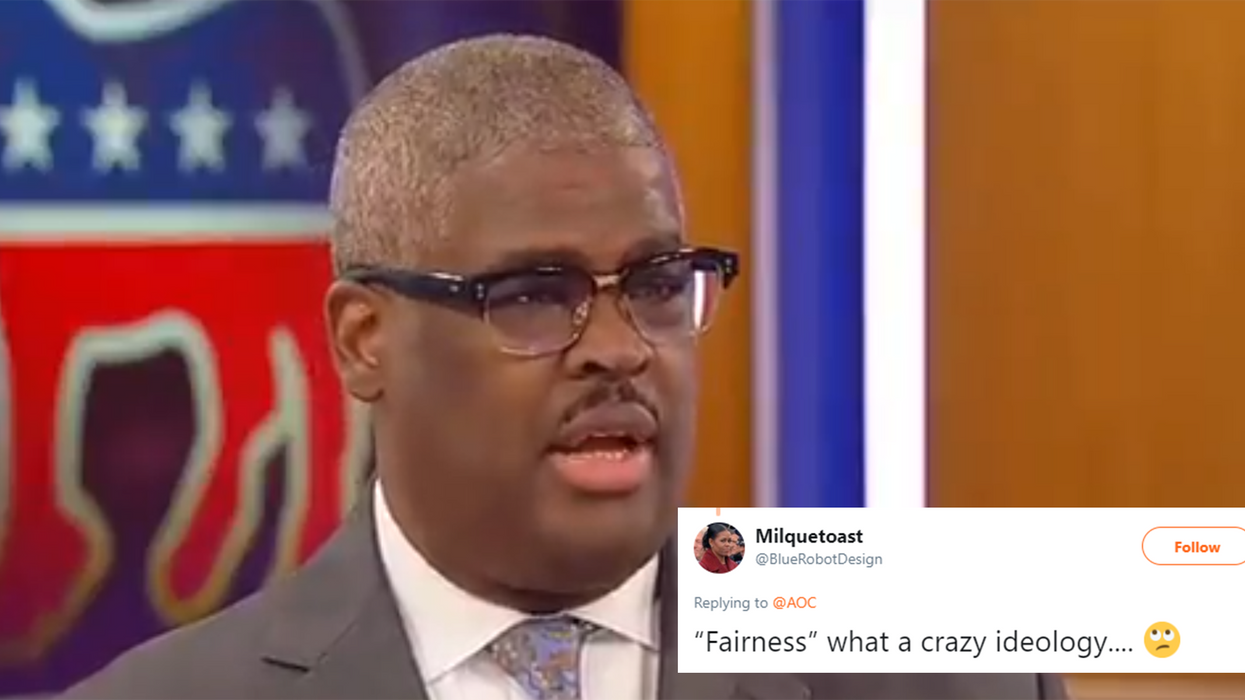 @stevemorris__ / Twitter
Fox News has blamed 'fairness being promoted in schools' for the majority of Americans supporting Alexandria Ocasio-Cortez's proposed tax reforms. Yes, really.
You can't make this stuff up.
On Tuesday morning, Fox ran a graphic showing that the majority of the American public is "increasingly on board with raising taxes on the rich".
In the graphic, it showed that 70 per cent of those polled are in favour of raising the tax rate on those earning more than $10m a year, and 65 per cent is in favour of a raise of taxes on those earning more than $1m a year.
As the hosts expressed their bafflement over the results of the poll, Charles Payne, host of Fox Business's 'Making Money', offered this explanation:
The idea of fairness has been promoted in our schools for a long time, and we're starting to see kids who grew up with this notion of fairness above all. Now, they're becoming voting age, and they're bringing this ideology with them.
OK, so you're saying that kids being taught about fairness is causing them to question fully-blown free-market capitalism? You really don't say...
In response, Alexandria Ocasio-Cortez took to Twitter and said:
Just wait until they find out about the Golden Rule
For the uninitiated, the tweet, which went viral, was referring to Ocasio-Cortez's proposal for a 70 per cent marginal tax rate on all income over $10 million a year, as well as Elizabeth Warren's plan to put an annual 2 per cent tax rate on the United States' 75,000 highest-earning households, reports Market Watch.
Many people applauded Ocasio-Cortez's quick-witted response.
HT Market Watch
Top 100