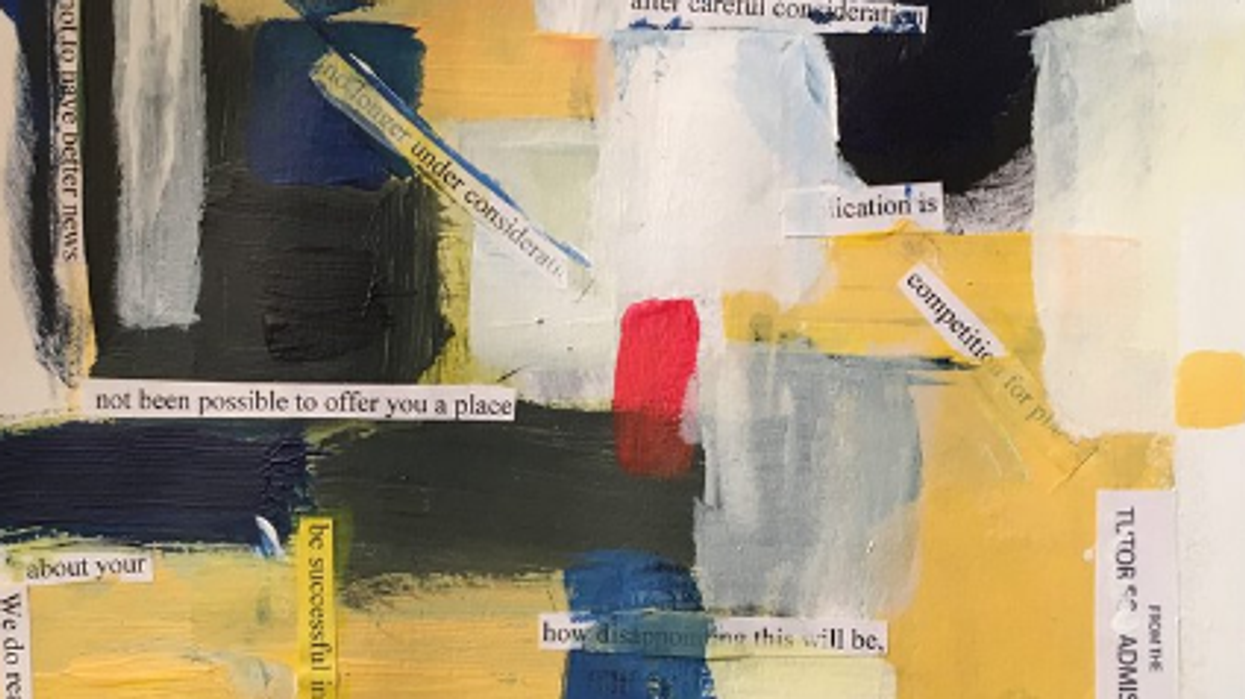 Claudia Saunders
When 18-year-old Claudia received the news that she hadn't got in to Oxford University, she decided to make lemonade. Or rather, she decided to make her rejection letter into art.
Her mother tweeted:
Yesterday, my daughter learned that she hadn't got into Oxford. By the time I got in from work, she'd made this from her rejection letter
So far it's had more than 17,000 retweets - and a lot of support:
Claudia told indy100:
Obviously it's a bit disappointing to be rejected. But I'm pleased to have other offers - anyway, I'm under less pressure now. 

It's rare to get a personal letter from Oxford, and it seemed quite monumental. I thought it would be funny to turn it into something expressive.
Her advice for anyone else who's had a rejection from Oxford University?
It's okay to be sad right now, but there is so much more to you than Oxbridge.
Check out Claudia's Instagram here.