YouTube screengrab
Inge Ginsberg is a Holocaust survivor. She's a journalist. And in the last couple of years, she's become a death metal singer in a band.
Inge is 97 years old.
Speaking at Switzerland's Got Talent, the Austria-born writer proudly said:
My biggest talent isn't singing.

It's surviving.

I arrived in Switzerland as a refugee in 1942, then I looked after a spy villa in Lugano for the secret service. It's important to stay active and surround yourself with young people and keep doing things you've never done before.
She became the leader of a death metal band called Inge & the TritoneKings.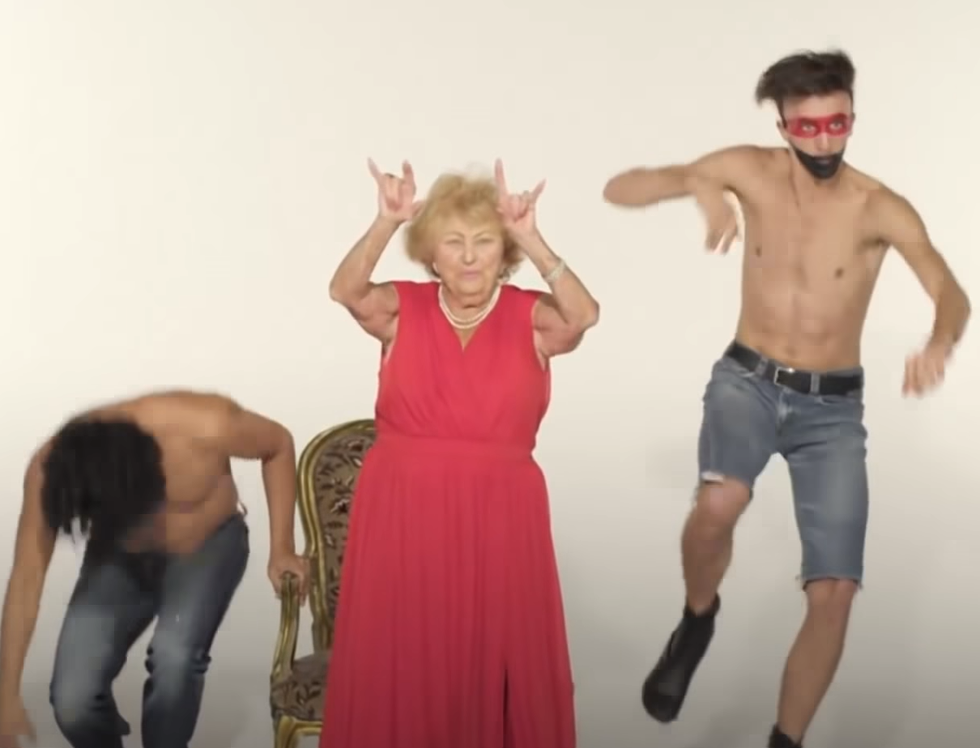 Picture: New York Times screengrab 
She's so inspirational, the New York Times even did a mini documentary about her, in which she admitted: "I can't sing. I can't carry a tune. So heavy metal works because I just have to say the words."
She writes her own poetry and recites them to heavy metal tunes in both English and German.
The writer was born in Vienna in 1922 to a well-off Jewish family, but 20 years later, at the height of Nazi rule, everything fell apart.
Her father fled to England and her mother gave all her jewellery to a friend in exchange for smuggling the rest of the family to Switzerland, where they found themselves in a refugee camp.
Ginsberg went on to look after a spy villa for the US secret service, set up to spy on the Nazis.
Freedom is really there. But you have to be strong. To be free you can't blame anybody else for your decisions and that takes both shoulders.
She would later marry musical composer Otto Kollman, and worked in Hollywood for a while before she left the biz as it was "all fake".
Speaking in the documentary about what other people think of her heavy ambitions, she answered in true rock 'n roll style:
Frankly, my dear I don't give a damn. I don't care.
More: Tory MP appears to mock Michael Fabricant's hair behind his back during PMQs
More: White House claims the media is trying to 'destroy' MAGA hat boy's life, and people are outraged