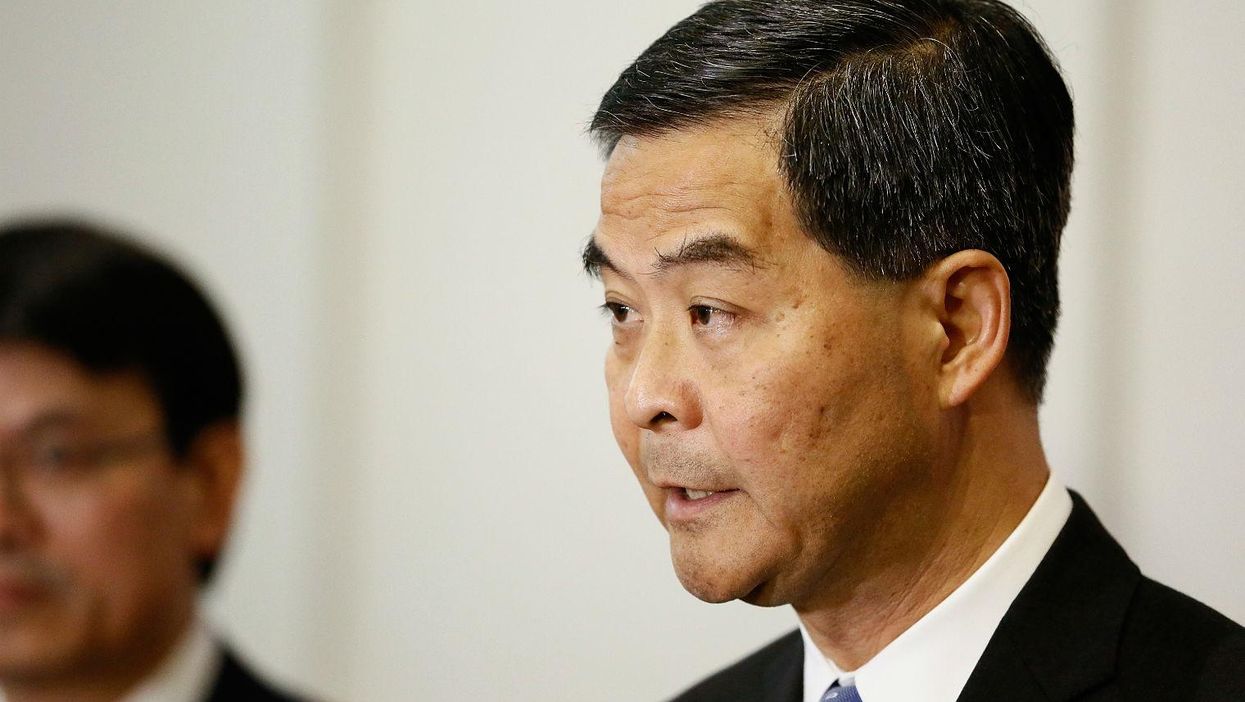 As part of a new year message to his people, Hong Kong's pro-Beijing leader has urged residents to be more like sheep.
Although there is an obvious correlation between his metaphor and the fact that the year of the sheep is about to be welcomed in the Chinese calendar, many have interpreted CY Leung's plea as a coded message to the protesters who took over the city for months last year.
Last year was no easy ride for Hong Kong. In the coming year, I hope that all people in Hong Kong will take inspiration from the sheep's character and pull together in an accommodating manner to work for Hong Kong's future.

Sheep are widely seen to be mild and gentle animals living peacefully in groups.
Leung, the city's chief executive, who was chosen by a small group of administrators, was dubbed "the wolf" by protesters of the Umbrella Movement last year. A stuffed wolf toy from Ikea even sold out in the city after one was famously hurled towards him.
As part of the movement, the pro-democracy protesters called for Leung's resignation and rallied against the political influence of mainland China.
Reacting to the message, pro-democracy legislator Alan Leong told CNN: "So is it the wolf speaking, wanting Hong Kong people to behave like sheep, so as to be slaughtered and eaten up by him?
"I think it's crazy, and he is sick."