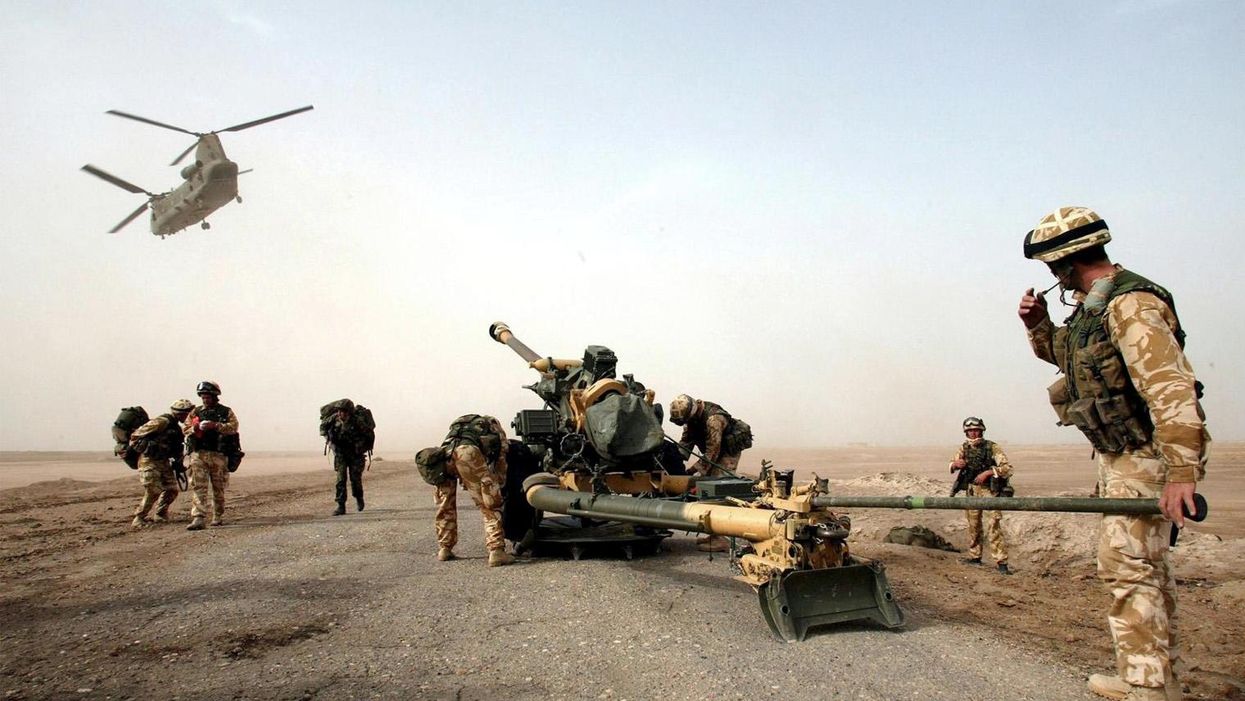 In March 2003 the UK entered the war in Iraq alongside the United States and other forces, a war which resulted in the death of hundreds of thousands of Iraqi civilians, and 179 British troops among thousands of other military casualties.
YouGov has conducted tracker polls over the years which highlight the changing attitudes to the war, as the majority of the country shifted from support, to condemnation.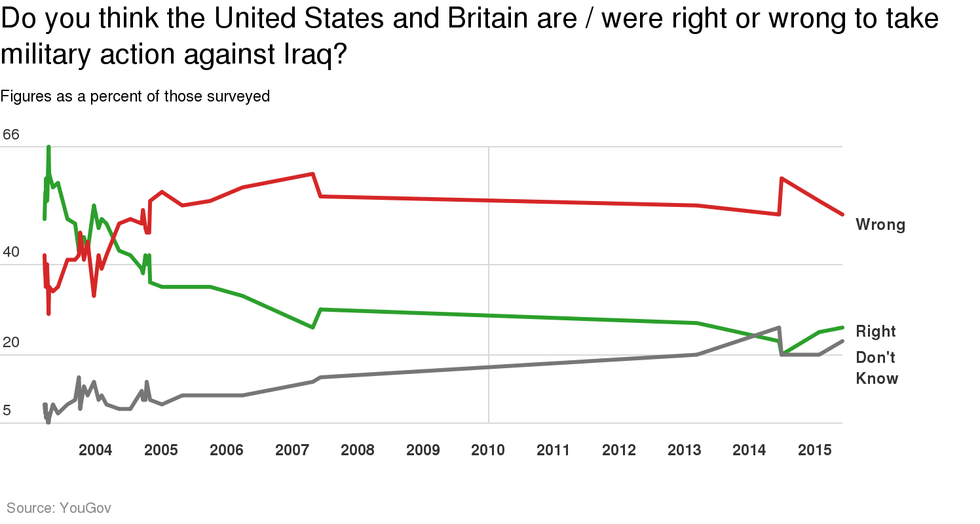 Increasingly, more people are unsure, as currently 23 per cent don't know what their stance on the war is.
This trend has coincided with the rise of Isis in the region, over the past year or so.
The Iraq body count project estimates that documented civilian deaths in Iraq since the war began could be as high as 159,580.
The UK is still awaiting the Chilcot inquiry into the war, which has taken six years and cost £10m but is "unlikely to be published for another year at least", according to sources close to the inquiry.
By the end of this year, the inquiry will have been sitting for longer than British combat troops were deployed to Iraq.