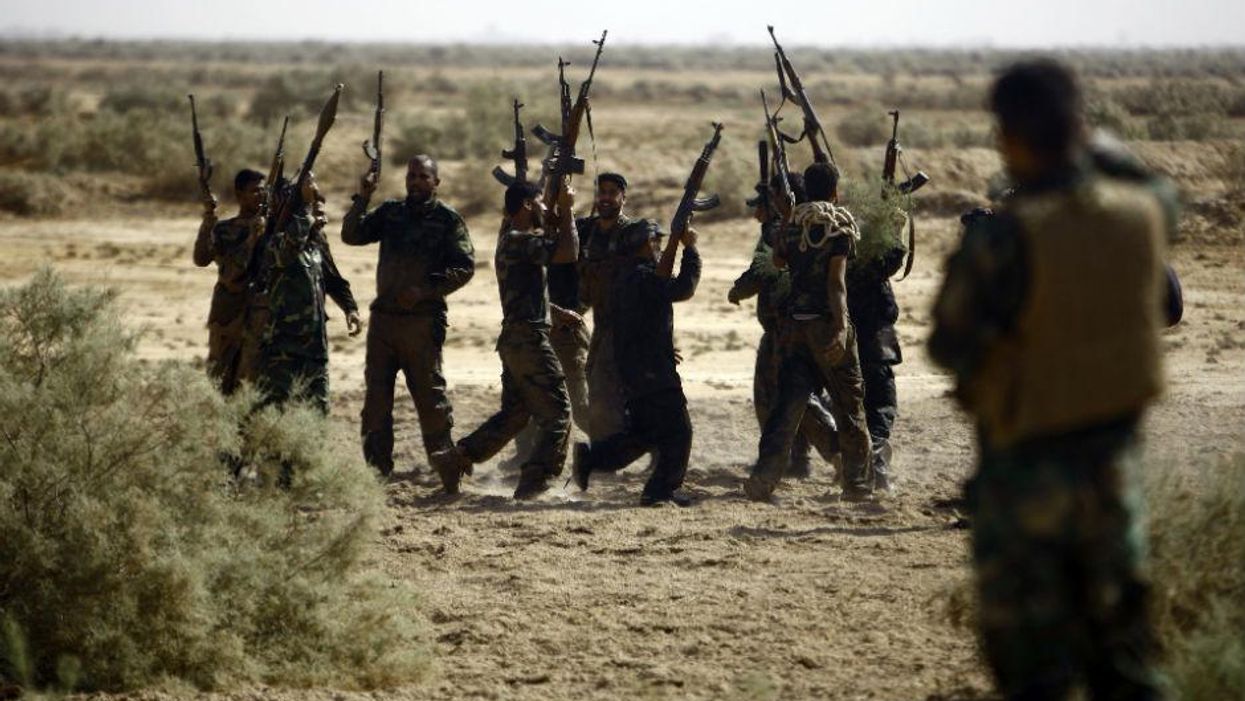 What is going on?
Reports in the British media have today suggested that dozens of Isis fighters have died after being poisoned by bogus chefs.
The articlesclaim that members of the Free Syrian Army (FSA), one of the rebel groups fighting against Isis and the Assad regime, managed to infiltrate the "Fath El-Sahel" camp, where 1,200 militants are said to be based, and pose as chefs.
They supposedly fed the Isis fighters a poisonous lunch, killing dozens, before fleeing to safety.
Sounds familiar...
Indeed. An almost identical story did the rounds early last month, also published by one of the same British newspapers that has "reported" on the story today.
It too said that FSA fighters infiltrated the Fath El-Sahel camp, where 1,200 Isis militants are said to be based, and again killed dozens of their fighters, just like today's report.
What's the problem?
Rather than citing a bona fide news agency or newspaper, the reports cite an article from the Times of Iraq - an English news-aggregation blog that has linked out to another report from al-Arabiya that was first published on 8th October.
The al-Arabiya article says the operation took place at "Open Coast", a name Isis has supposedly given to this camp near Deir Ezzor.
It's not exactly clear if that original report has been verified, it cites "sources" in the FSA.
Tweets in Arabic from around the time seemed to be reporting a similar story, but it's not entirely clear who first posted it or if there's any truth in it.
A number of other smallerforeign language websites reported the story last month before it was picked up in the UK.
How true is it?
Have dozens of Isis fighters been poisoned by undercover FSA militants? Possibly.
But it appears the story has been recycled from that original post last month, made its way round the internet, and then been picked up by the same websites again. It should certainly be taken with a heavy pinch of salt.