Looking for a gift for the tea-loving, Ukip sympathising Labour voter in your life? We have the perfect thing.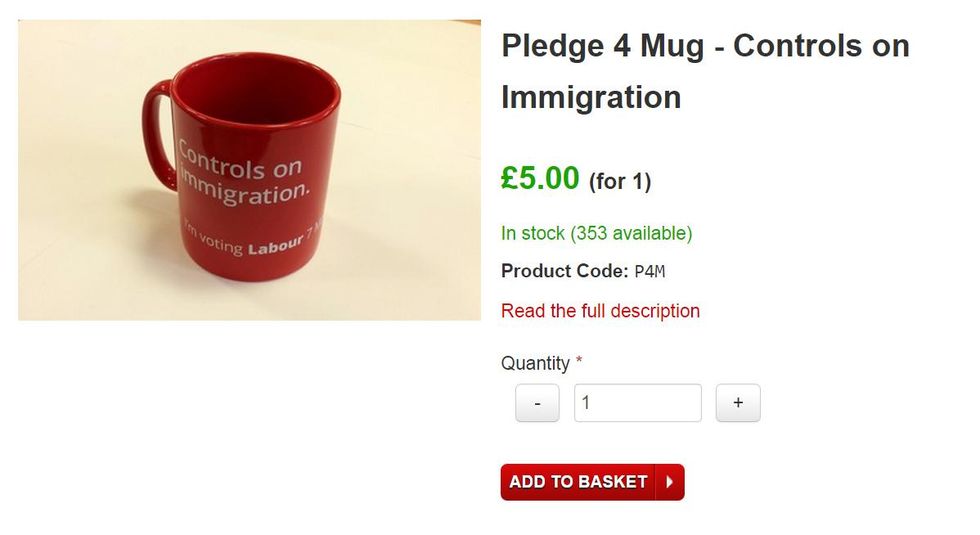 Labour's 'controls on immigration mug' (pledge four of their five general election pledges) is on sale for £5.00 - only a 525 per cent increase on a slogan-free red mug from Tesco.
People are, of course, already taking the piss.
But, as the New Statesman's Stephen Bush notes, the mug "isn't a gaffe".
Five years after Ed Miliband was elected on a promise to take Britain to the left, and three years after telling the New Statesman that this was a "centre-left moment", the only one of Labour's pledges that excites anyone is a pledge to "control immigration".
Hell yes.
More: Has Labour really put an Ed Miliband quote on a T-shirt? Hell yes it has