The co-chairman of Arsenal's LGBT+ supporters group has said members will be "out and loud and proud" when they attend the Pride in London parade.
The PA news agency is interviewing a series of people celebrating Pride Month in June, including gay football fan Carl Fearn, the co-chairman of Arsenal Gaygooners
Mr Fearn will be on an open-topped Routemaster bus with fellow Arsenal supporters at the London parade on July 1 – which will welcome about 30,000 people.
"Every time there's been a parade since 2013, excluding the Covid years, we've been on the parade, and it's got bigger and bigger and better and better and last year's was amazing and it's going to be just as exciting this year," Mr Fearn, 59, who is based in south Cumbria, told PA.
"And we will be there out and loud and proud and it's going to be very red and white and full of rainbows.
"We have a few surprises planned, so our advice is to get yourself a good vantage spot on the parade route."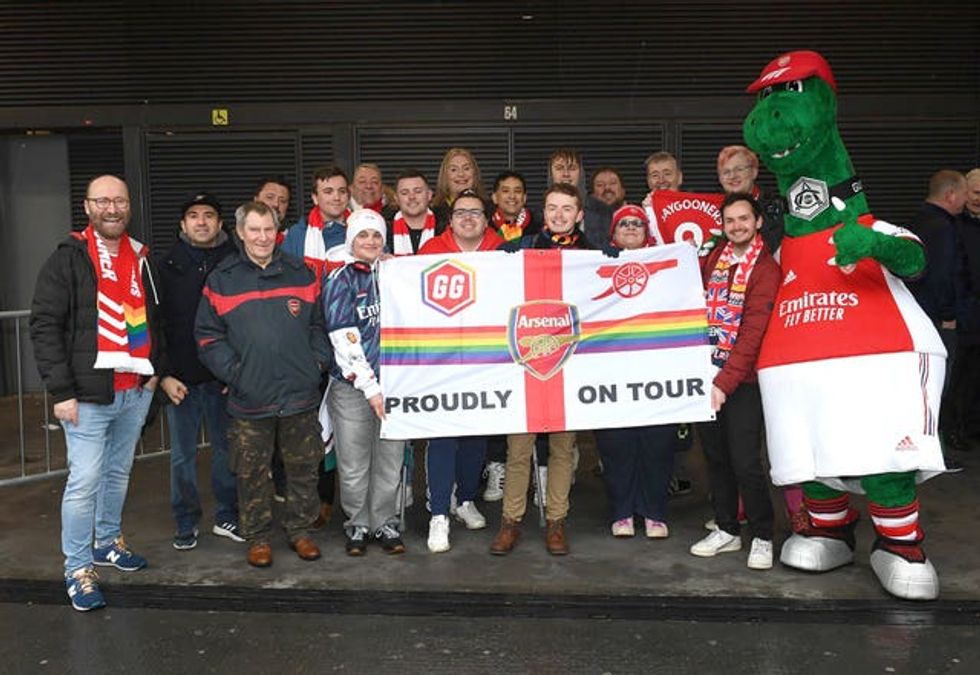 Members of Arsenal Gaygooners with Gunnersaurus, the Arsenal mascot (Arsenal Media/PA)PA Media - Arsenal Media
The group has more than 1,600 members across 51 countries – making it the largest LGBT+ football fan group globally – and this year marks its 10th anniversary.
Mr Fearn said that some members view Pride as a protest, since its origin stemmed from the Stonewall Riots in the 1960s in New York, which tried to tackle homophobia.
"I understand where it started from, but I'm sure the people that started the protest over 50 years ago would be happy to see (those in the LGBT+ community) expressing themselves and get the love back from the million or so people that line the route to watch it," he added.
"It's an important date in our calendar to affirm in public that a big name football club is prepared to embrace us as part of the football family and we all feel like it's Pride every day."
– When did you come out?
Mr Fearn said he knew for a "long" time that he was gay, but growing up in the 1980s during the HIV/Aids epidemic made him "one of the scaredest people on the planet and I didn't do anything about my sexuality at all".
"I just tried to portray myself as a rather nerdy, geeky chemistry student. I had quite a miserable time to be honest because I thought that if I did go out there and explore, I might end up catching some disease and dying," he said.
"And the societal expectations were horrible and I tried to hide my sexuality all the time, but even teachers would pick up on it on the rugby pitch and call me a fairy."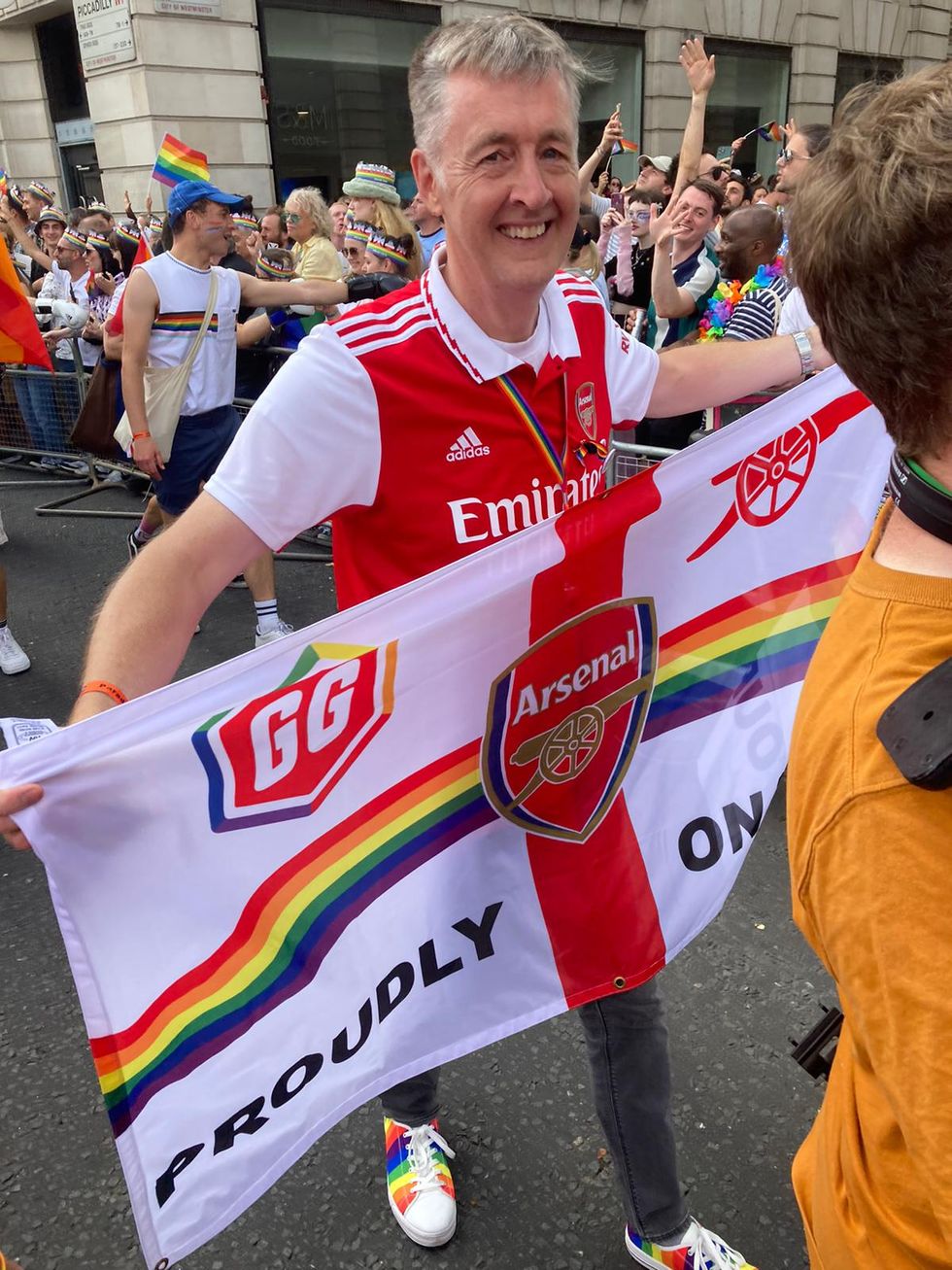 Carl Fearn said growing up in the 1980s during the HIV/Aids epidemic made him 'one of the scaredest people on the planet' (Arsenal Media/PA)
In 2005, he came out to his wife, who he was with for 12 years, after suffering with his mental health from concealing his sexuality.
"And you can imagine the reaction – it was awful, it was dreadful for both of us.
"The one thing I want to get across is that I didn't choose to be this way, but you can't fight who you are – it doesn't work."
He said that his mother and two older brothers took the news well, with his younger brother's reaction being the most profound.
"He went 'I still love you' – it was the only time in his whole life that he ever said that to me."
– What are some of the misconceptions about people who are gay?
Mr Fearn said there is an assumption that gay people have a "look".
"Sorry, I left my feather boa at home or my sparkly top," he joked.
"Some people have this image in their head of how a gay person should look when in reality we look like anybody else.
"We can choose to be outrageous and flamboyant and that's perfectly fine and acceptable, but most of us just want to live ordinary lives and do boring things like go shopping at Sainsbury's."
– Have you faced any online abuse since coming out?
Mr Fearn said he has received more online abuse since his profile has increased through his role at Gaygooners.
"It's usually sad little people that are following six people and have one follower and they're anonymous and a part of me goes – is that the best you can do?" he said.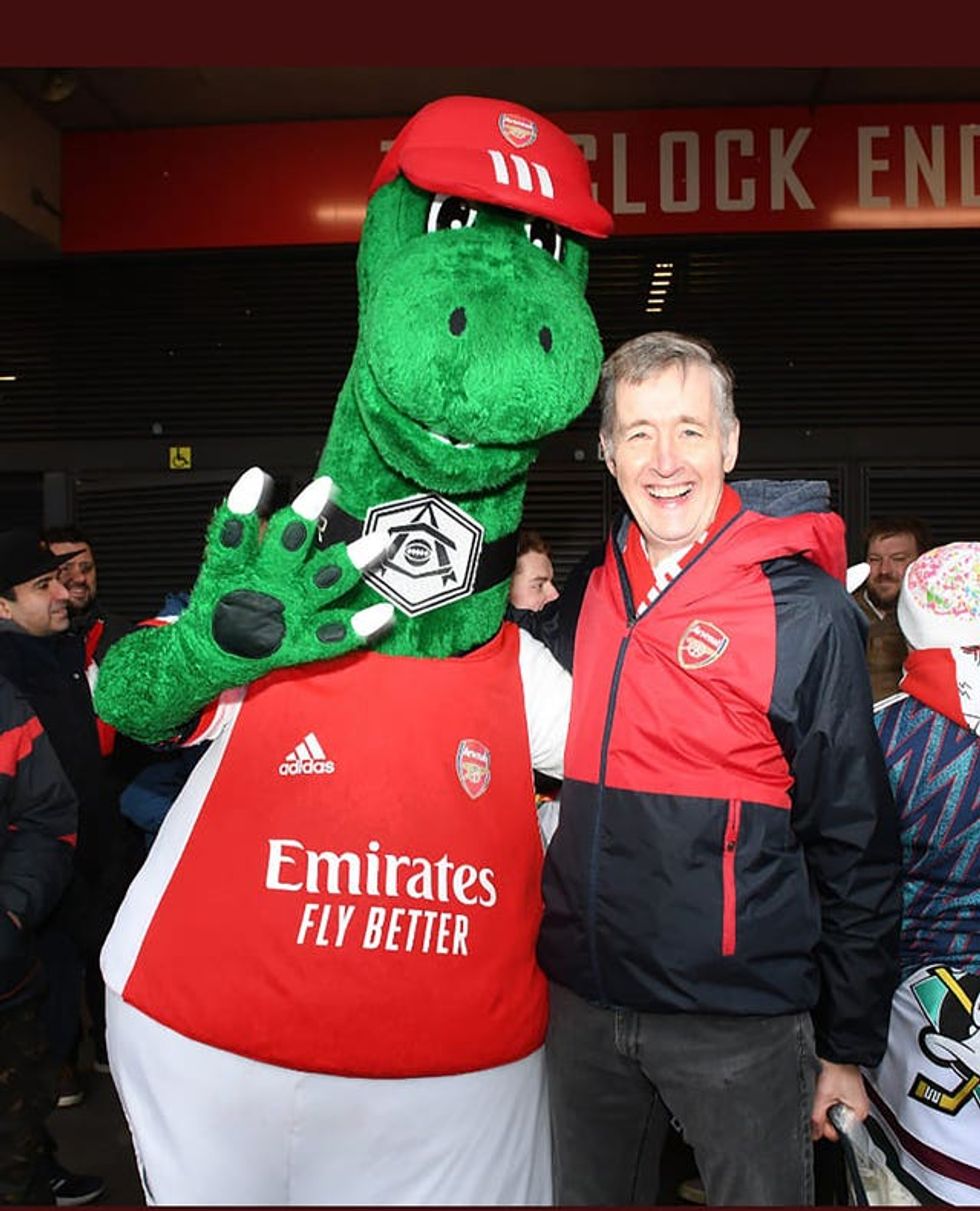 Carl Fearn said people can be allies in different ways (Arsenal Media/PA)PA Media - Arsenal Media
"I just block them because they're not listening. They're out for attention, so I have to bite my lip, well – stop my fingers on the keyboard."
He said he finds the "actual in-your-face abuse or listening to abusive chants" the hardest to deal with.
"You can see them or you can hear them and sometimes you feel powerless to stop them because they may be too big of a group to challenge."
– How can people be an ally to those in the LGBT+ community?
"An ally is not somebody who's going to step in almost physically to address a situation head-on," Mr Fearn said.
"It's great when they do, don't get me wrong, but it's not what being an ally is about.
"It might be that you're in a group of people and there might not be an LGBT+ person around, but if somebody said something homophobic, it's just sort of going – that is not right."
He added that when it comes to football, he hopes that if "inappropriate" chants are said they are called out.