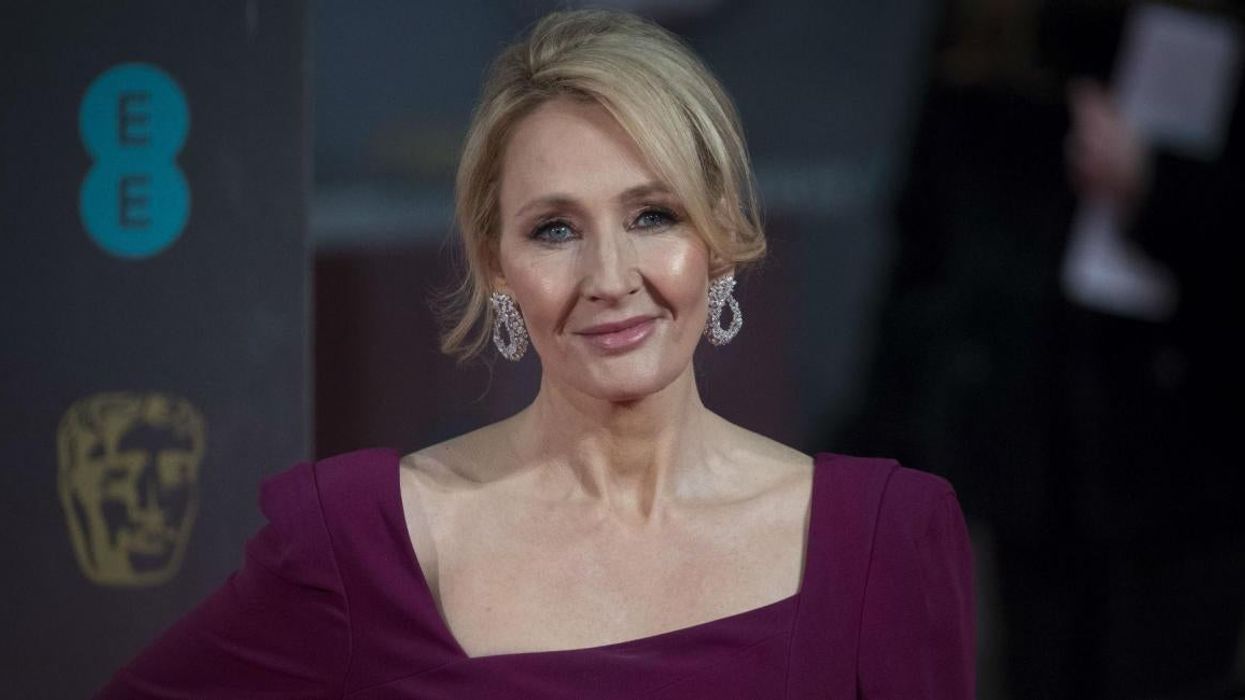 : JOHN PHILLIPS
JK Rowling was being "clumsy and middle-aged" when she liked a "transphobic" tweet, her representatives have said.
Fans of the Harry Potter author expressed their disappointment this week after she liked a tweet complaining about the lack of respect shown towards women in the Labour Party, claiming that "men in dresses" get more solidarity than women.
The tweet came from @racybearhold, which has targeted prominent trans women in the past, including writer and comedian Shon Faye, Labour activist Lily Madigan and broadcaster Paris Lees.
Twitter users, including Faye, criticised Rowling for liking the tweet, perceiving it as transphobic.
With fans questioning why Rowling has interacted with such an account, indy100 contacted her representatives for comment.
Rebecca Salt, who represents Rowling, said:
I'm afraid JK Rowling had a clumsy and middle-aged moment and this is not the first time she has favourited by holding her phone incorrectly.
At the time of writing, the tweet is still showing among Rowling's 'likes' on Twitter, indicating that she has not yet rectified her mistake. This is despite the fact that hundreds of fans have drawn Rowling's attention to it and has been active on Twitter since the mistake.
When asked why Rowling has not un-liked the tweet, Salt responded:
I think she's has just had other things to do - she's busy writing at the moment.
More: People think the Fire Brigade's LGBT+ representative made transphobic remarks on the biggest news programme in Britain
More: We asked 14 trans activists how cis people can be better allies in 2018