LBC screengrab
A man called James phoned into LBC and told the host, Iain Dale, that Labour leader Jeremy Corbyn was "the second coming of Jesus Christ."
The man had called into the show to criticise author Tom Bower, who released wrote a scathing take-down of Corbyn called Dangerous Hero.
"It was one of the most awful interviews I've ever heard," James told Iain , referring to his interview with Bower.
He literally hates himself to write such a book and then come on the radio just to discuss utter cr**".
The caller added:
He thought he was going to hit the jackpot with this Jeremy Corbyn book, but we're not buying it.

Jeremy Corbyn is the Messiah.

This is the second coming of Jesus Christ - Jeremy Corbyn.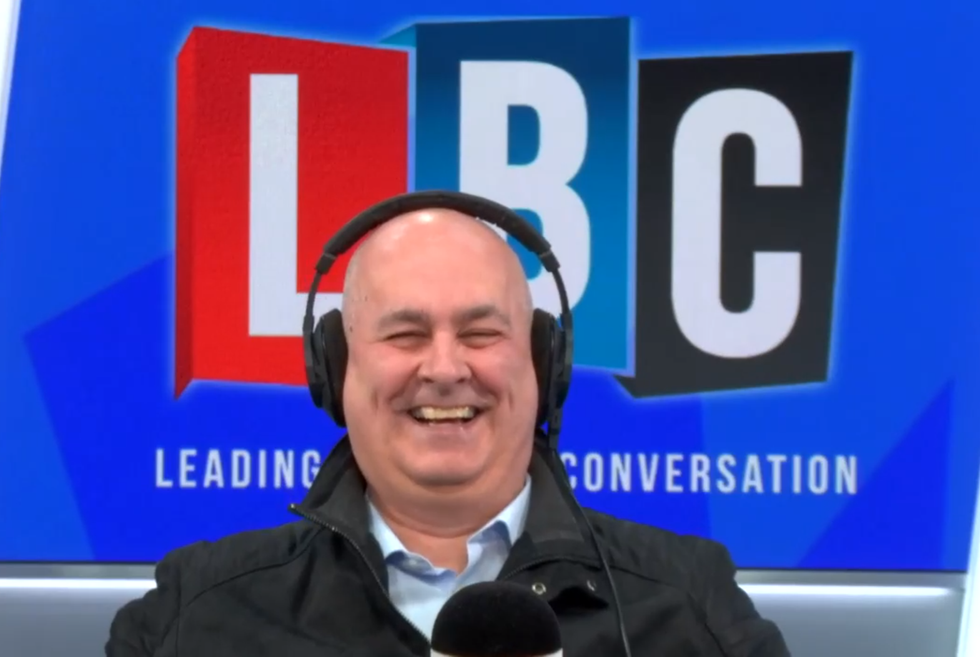 ...Basically (Picture: LBC screengrab)
Iain repeatedly corrected the caller who characterised Bower as a "struggling author."
"He's a best-selling author," Dale said. "This book is in the Amazon best seller charts."
The caller, who identified as black, said he felt "sorry for the Jews" but partly "blamed them for letting politicians push political agendas on the back of their suffering."
He also talked about racism in the UK and what he perceived as the prioritising of anti-Semitism over other forms of discrimination, such as a racism against the black community in the UK.
Iain disagreed, and he couldn't quite get over the Messiah comment. He said:
I don't think you can legitimately say that. There's clearly a problem in the Labour party which John McDonald and Tom Watson have both acknowledged.
He added that LBC does in fact give lots of "time" to discussing racism and knife crime, and was interested in why the caller thought Corbyn was the second coming of Christ.
James went on:
We wanted someone who can resonate with us. Someone who is going to stand up to the rich. Someone who is going to fairy distribute wealth among us.