iStock
There have been a few wacky wedding stories as of late.
One bride spent more than £70,000 on five different wedding ceremonies and demanded guests make a £2,500 trip to Nigeria.
There was also Canadian Susan, who wanted her guests to pay $1,500 so she could have her fairytale wedding. They refused.
Then there was a bride on Mumsnet who descended into a furious rage after her maid of honour dared to get engaged before her wedding.
Another bride cancelled her ceremony after guests refused to spend $3,000 for a 'destination wedding'.
And now there's more bridezilla content in the form of a list of wedding demands that went viral thanks to a Reddit thread (and the demands).
Uploaded on /r/ChoosingBeggars, the list seems to come from a 'wedding coordinator' and lays out rigid 'rules and regulations' for those attending the couple's wedding.
No, really.
The entire piece was riddled with spelling errors, but even that didn't detract from the baffling rules.
People were told to arrive half an hour early, not to wear 'white, cream or ivory' and not to talk to the bride, IN CAPITAL LETTERS.
Here's the full list, numbered for your easy reading, spelling atrocities included:
Good morning [redacted],

My name is [redacted], I am the wedding coordinator for [redacted] and [redacted] Sanders. I am reaching out to all confirmed guest to do a finally head count and go over some rules and regulations of the wedding day.

First of all, are you still attending with a plus one?

Rules and regulations:

1. Please arrive 15-30 minutes early.

2. Please DO NOT wear white, cream or ivory.

3. Please do not wear anything other than a basic bob or ponytail.

4. Please do not fave a full face of makeup.

5. Do not record during the seramony.

6. Do not check in on FB until instructed.

7. Use #[redacted] when posting all pictures.

8. DO NOT TALK TO THE BRIDE AT ALL.

9. Everyone will toast with Rémy. No acceptance.

10. Lastly must come with gift 75$ or more or you want to be admited in.

If you have any questions or need clarification please call me directly [phone number redacted]

Thank you.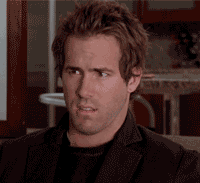 I think we've reached the zenith of borderline offensive wedding stories.
One Reddit responded eloquently to the pair:
Welp.