Chris Hondros/Getty Images
It turns out that McNuggets aren't even unique.
The premise of fast food is that is both fast and consistent, makes it unsurprising that McNuggets only come in four shapes.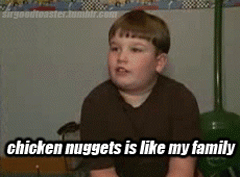 King Curtis proclaims the truth.
In 2012, McDonald's Canada answered a frequently asked question on its website about the shapes.
They confirmed that McNuggets come in the following four designs:
McDonalds Canada also explained why they'd decided to make four different types:
The 4 shapes we make Chicken McNuggets in was the perfect equilibrium of dipability and fun. 3 would've been too few. 5 would've been, like, wacky.
Sounds scientific. McDonald's Canada were also asked what was inside Chicken McNuggets, and if it was just "pink goop".
They said 'no', they're made from chicken breast.
So dig in!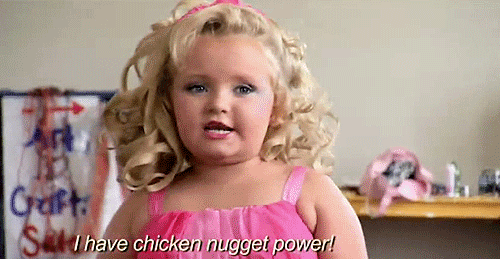 HT The Metro