In a shooting range in the western Ukrainian city of Lviv, images of Vladimir Putin are target practice.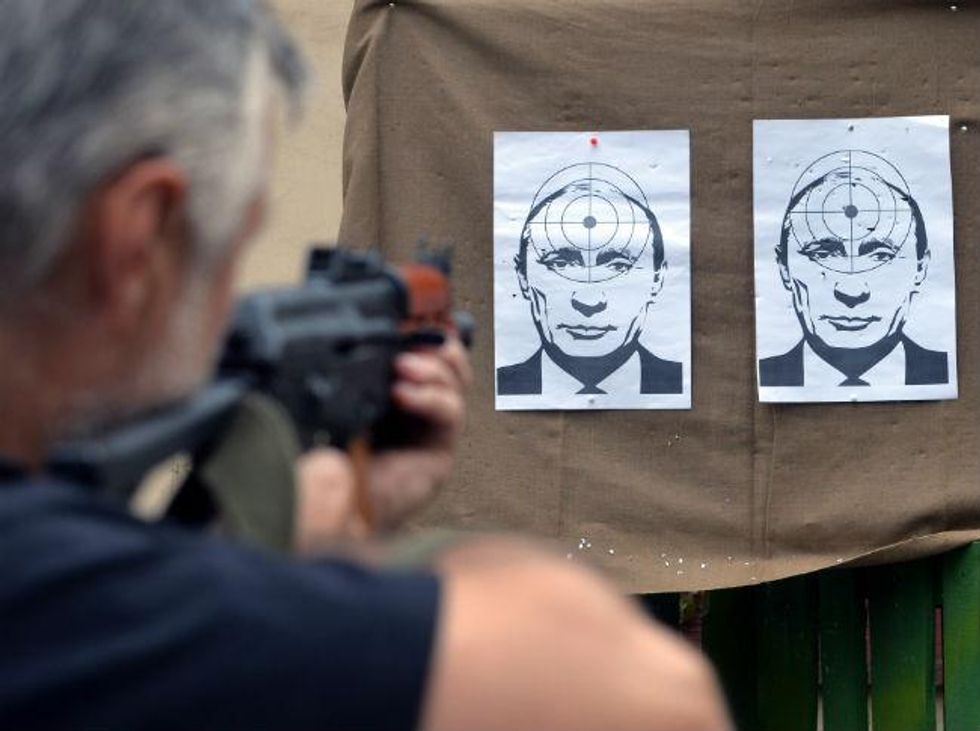 More than 740 miles away in St Petersburg, meanwhile, the same picture adorns T-shirts on sale in a gift shop.
The image was previously featured by Time magazine when it named the Russian president its person of the year in 2007.
European leaders have warned Moscow it has a week to change course on Ukraine before a new raft of sanctions are announced, while Putin wants "statehood" to be on the table for war-torn eastern Ukraine.
(Pictures: Reuters/AFP/Getty)