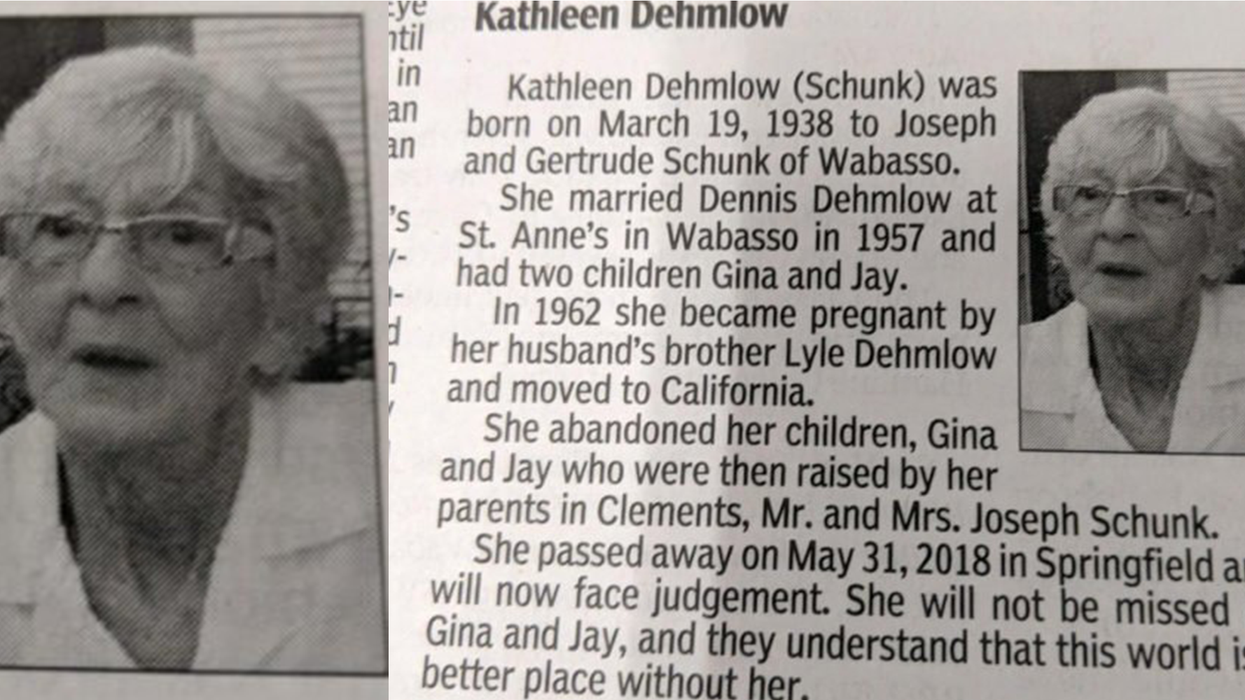 Redwood Falls Gazette
Ouch. This is possibly the most scathing obituary you will read. Ever.
Kathleen Dehmlow passed away on Thursday 31 May in Springfield, Minnesota.
According to her obituary, posted in the Redwood Falls Gazette, her children really didn't think she was a very nice person. At all.
The obituary states that Ms Dehmlow married her first husband in 1957, and the couple had two children, Gina and Jay.
Five years later, she had an affair with her husband's brother, Lyle Dehmlow, and ran away to California, where they had a child of their own.
The obituary then takes a bitter turn.
After stating that Ms Dehmlow abandoned her children, who were brought up by their grandparents, it then takes a particularly bitter turn:
She passed away on May 31, 2018, in Springfield and will now face judgement.

She will not be missed by Gina and Jay, and they understand that this world is a better place without her.
Wow.
The scathing obituary has caused debate on social media, with some saying that the Redwood Gazette was highly disrespectful for publishing it.
Others think that she got her just deserts.
Yikes.
Whatever your views, the moral of the tale is that once you're gone, you really can't have the last laugh.