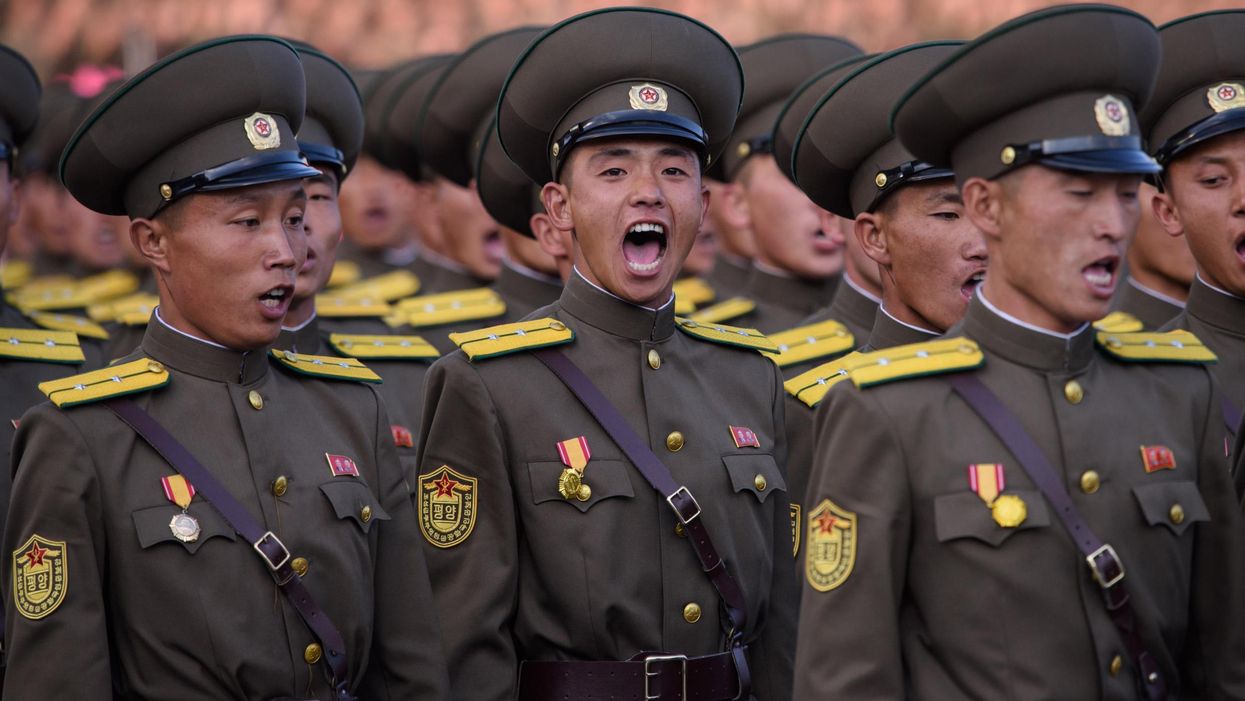 ED JONES/AFP/Getty Images
Almost everyone around the world knows that Donald Trump has been elected the 45th President of the United States.
The topic has completely dominated news headlines around the world.
Except in North Korea, where a BBC reporter says state media still hasn't revealed who won the election.
It's now Monday in North Korea, and the state media still seem not to have told the population the result of the US presidential election.

— Chris Greenway (@Chris Greenway) 1479051017
As Mr Greenway explained, they have a precedent for this:
1/2: In 2008, it took North Korean state media three days to report Obama's victory. We're still waiting for them to report Trump's win.

— Chris Greenway (@Chris Greenway) 1478869695
2/2: North Korean radio in 2008 reported victory of "47-year-old black Barack Hussein Obama" in just three sentences on Friday after polls

— Chris Greenway (@Chris Greenway) 1478869826
They are able to do this because the media stream is very carefully filtered, and citizens only receive information as directed by the state.
However, to leave the announcement a week seems like strange behaviour from the regime.
The fact that they are pausing for thought as to how to portray Donald Trump suggests they may be reserving judgment as to portraying him as they have every president since the 1950s - as an opponent.