Composite/Chris Porsz/Bav Media
An amateur photographer has spent the last seven years recreating a series of photos from the 1970s-80s - with the exact same subjects - to show what a difference forty years makes.
Chris Porsz shot a series of photographs in his hometown of Peterborough, Cambridgeshire, after he bought a camera for the birth of his first child in 1978.
Throughout the 1980s, he took photographs all over the streets of Peterborough, with locals in everyday situations as his subjects.
In 2009, he came across the pictures and sent some to his local paper, The Peterborough Evening Telegraph. Little was he to know, that when they were published and shared on social media some of the subjects would recognise themselves, and get in touch.
The first subjects to do so were Tony and Sally Wilmot, who were originally photographed saying goodbye at the station. They were both in their early twenties, dating and working in the area.
Railway Kiss, 1980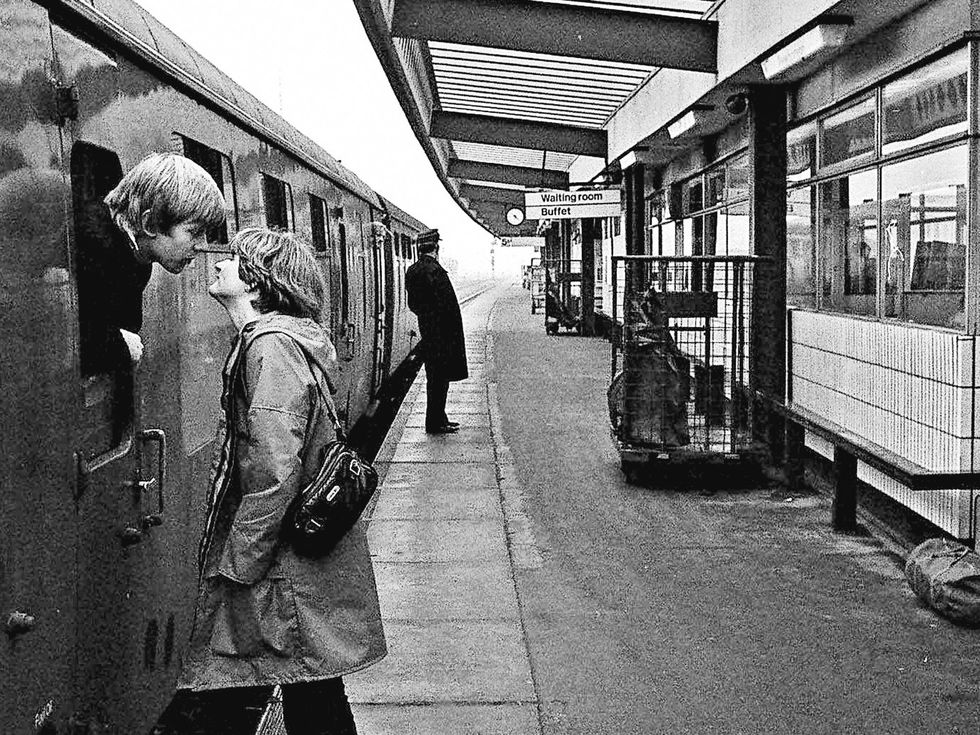 A year after the photo was taken, the couple got married and went on to have two children.
They got in touch when Tony's father recognised their photo in the paper, and Porsz decided to recreate their photo.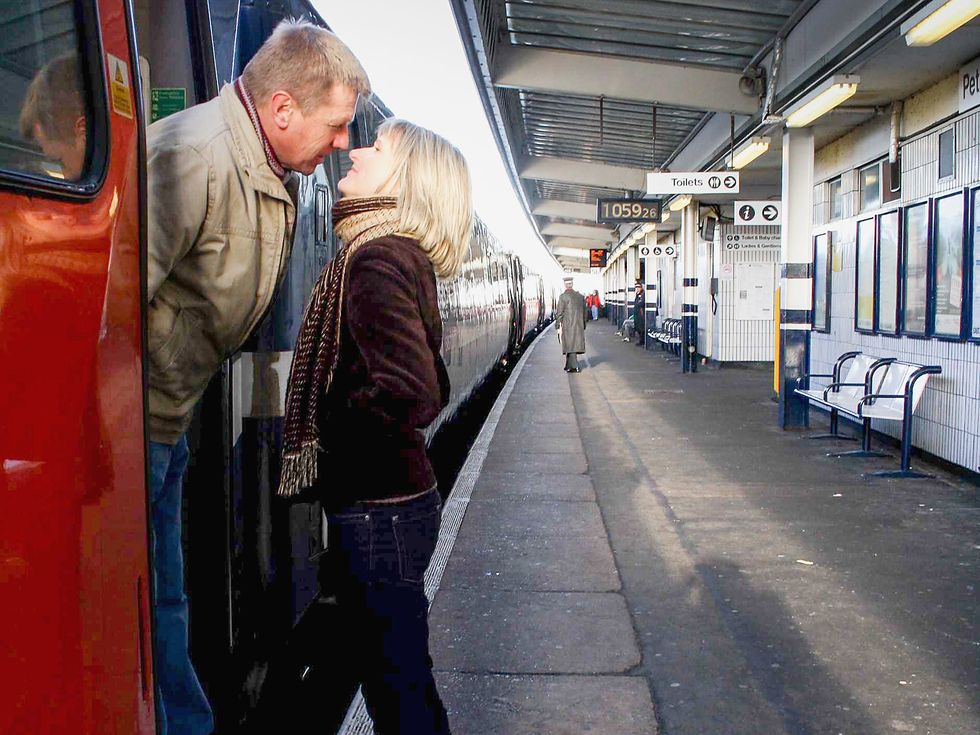 The recreation was so well received, that he's spent the last seven years tracking down his subjects and persuading them to pose again.
Banana Girl, 1985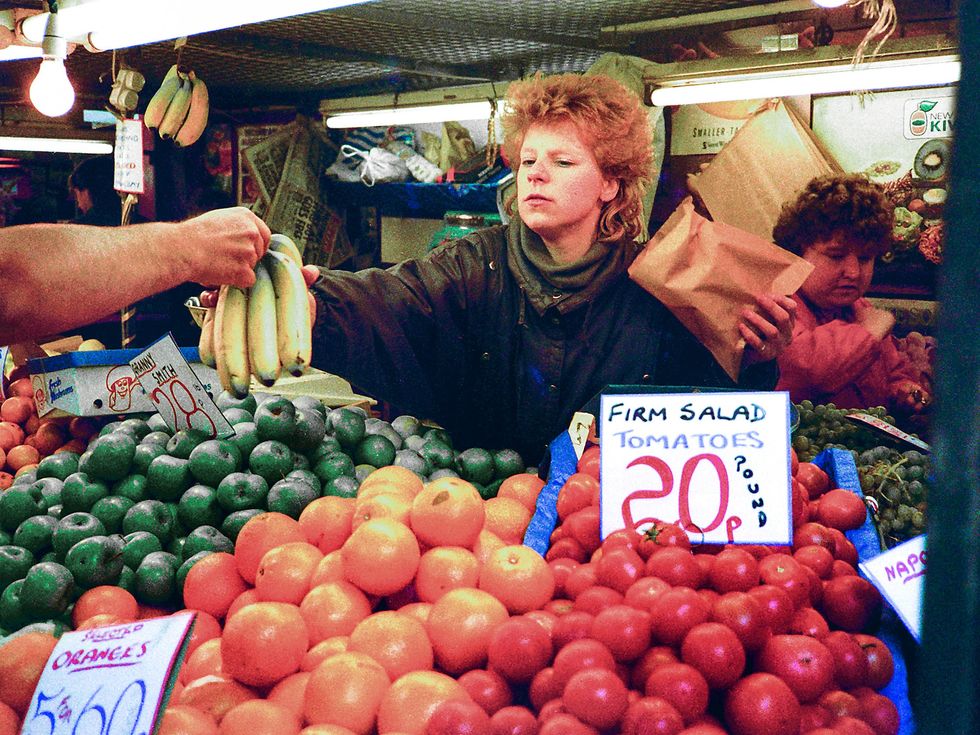 Jennifer Hall
This was Jennifer Hall at about 17 years old, when she was working on the fruit and vegetable stall in the Peterborough Market.
This is her now: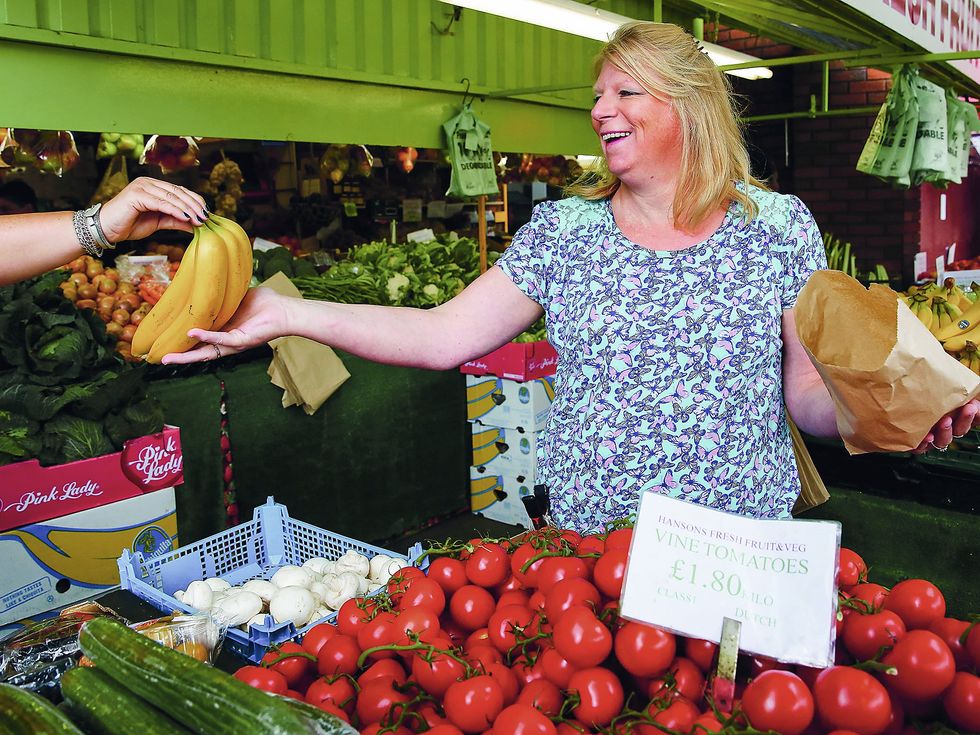 Picture:
"Recreating the pictures has brought back lots of memories for all of us," Porsz told the Daily Mail.
"It has been really fascinating to see how the people have changed and what they are doing now."
Eating Chips, schoolfriends Martin Coulson and Andy Randall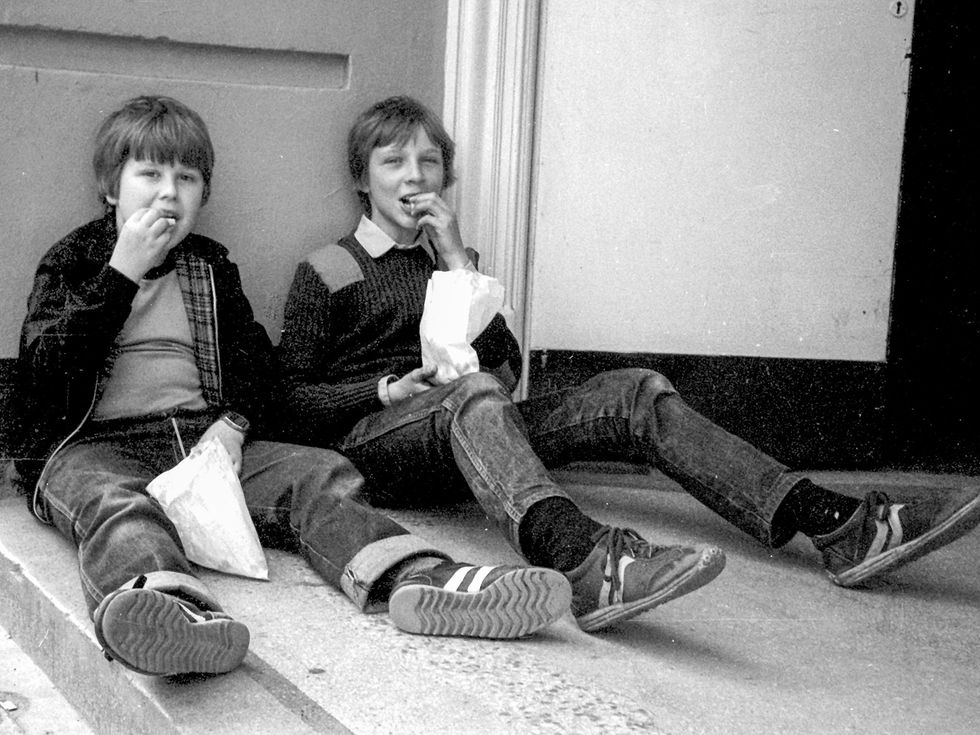 Photographed here in 2016, they're now both married with children.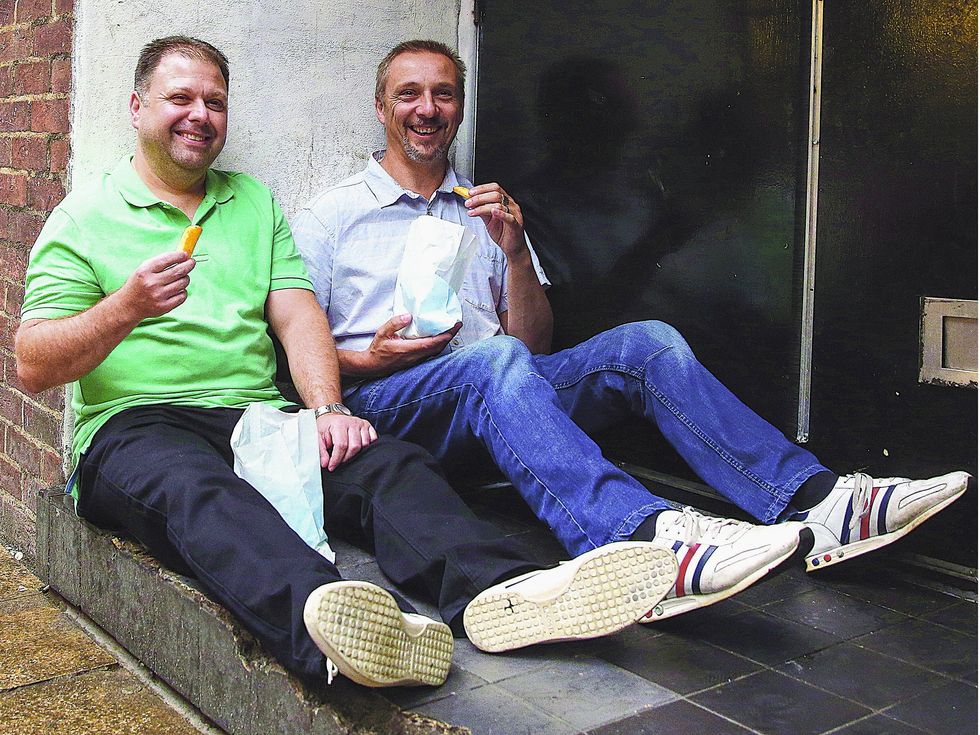 Double Bubble, 1980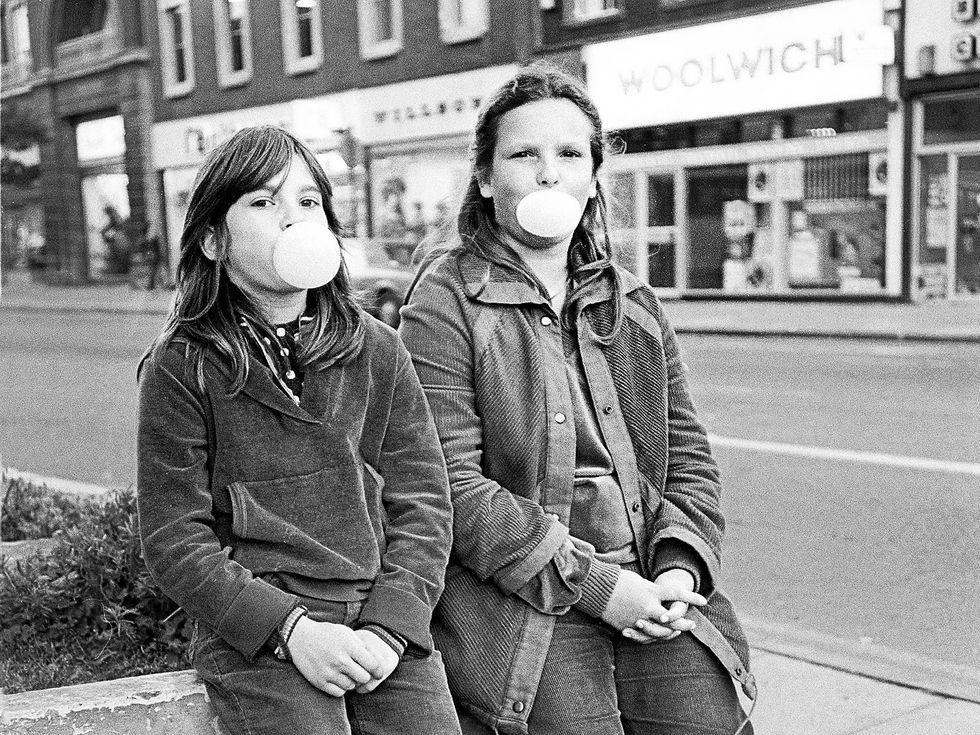 Sisters Anna (left), aged 11, and Emma Hankins, 13, were blowing bubbles in Bridge Street in Peterborough, waiting for their mum to finish shopping.
Here they are in 2012, with careers in hairdressing and children of their own.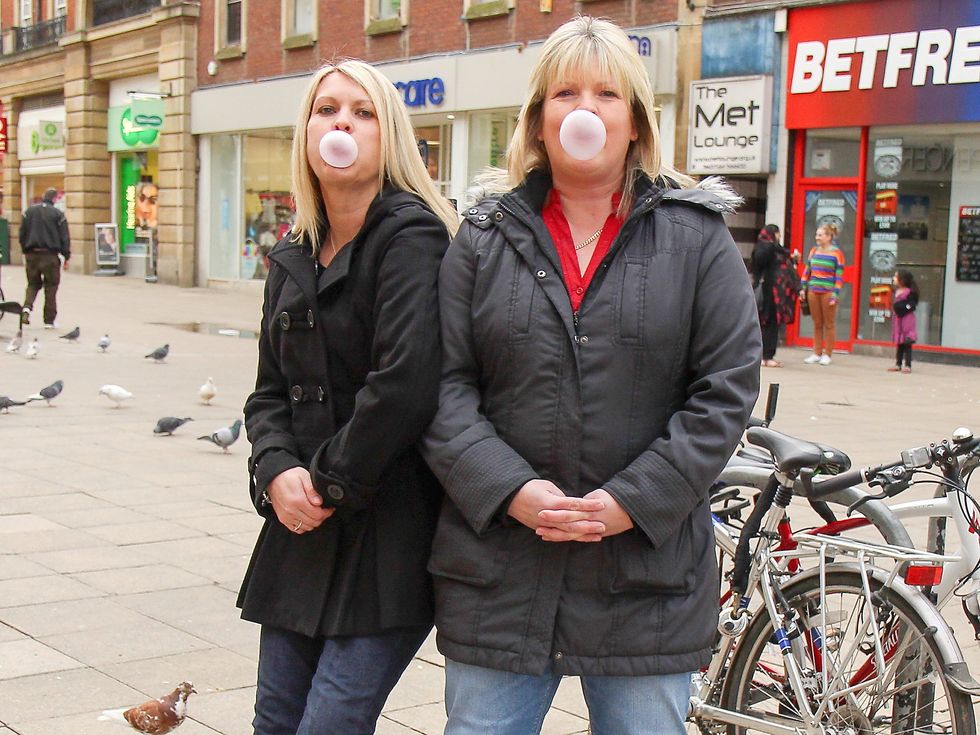 He's now turned the whole project into a book of 134 pictures: 'Reunions'.
"This book has been nearly 40 years in the making and I believe the project is totally unique. I don't think anyone else has tracked down so many strangers and recreated photos in this way before."
County school girls (Sandra Williams, Carmen Chin and Maureen Mayers)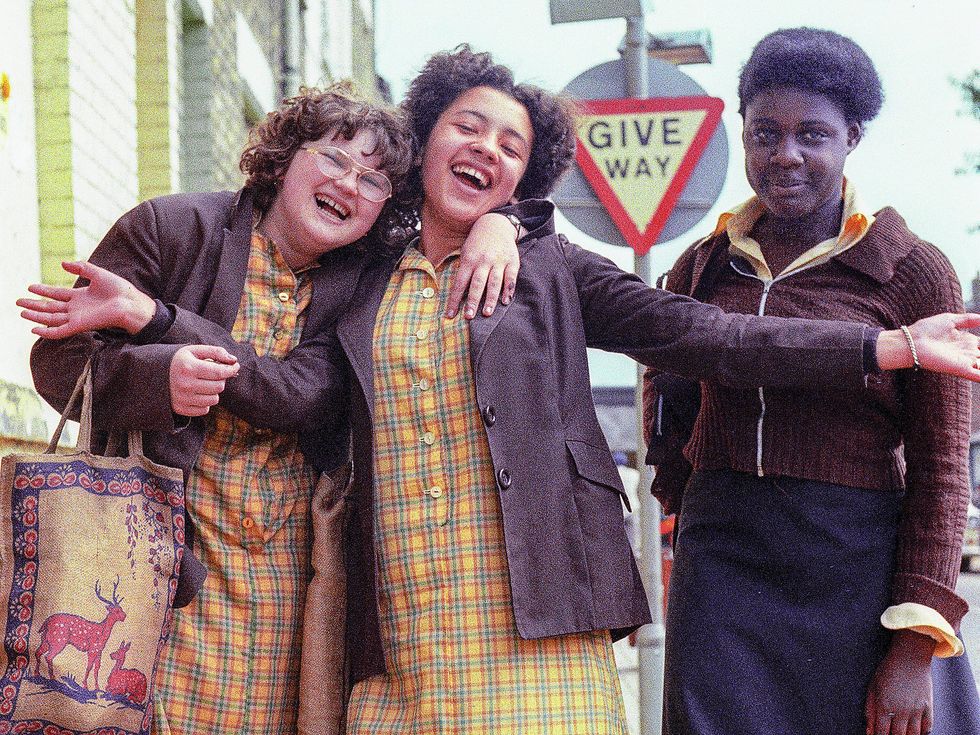 Reunited in 2016: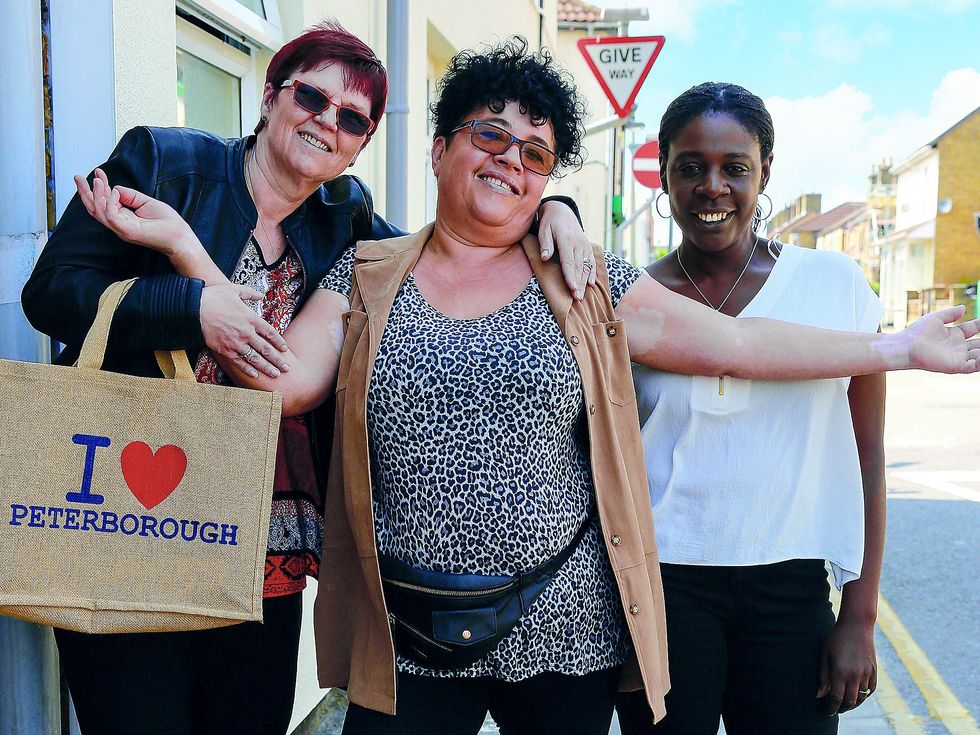 Good for Teeth and Bones, 1983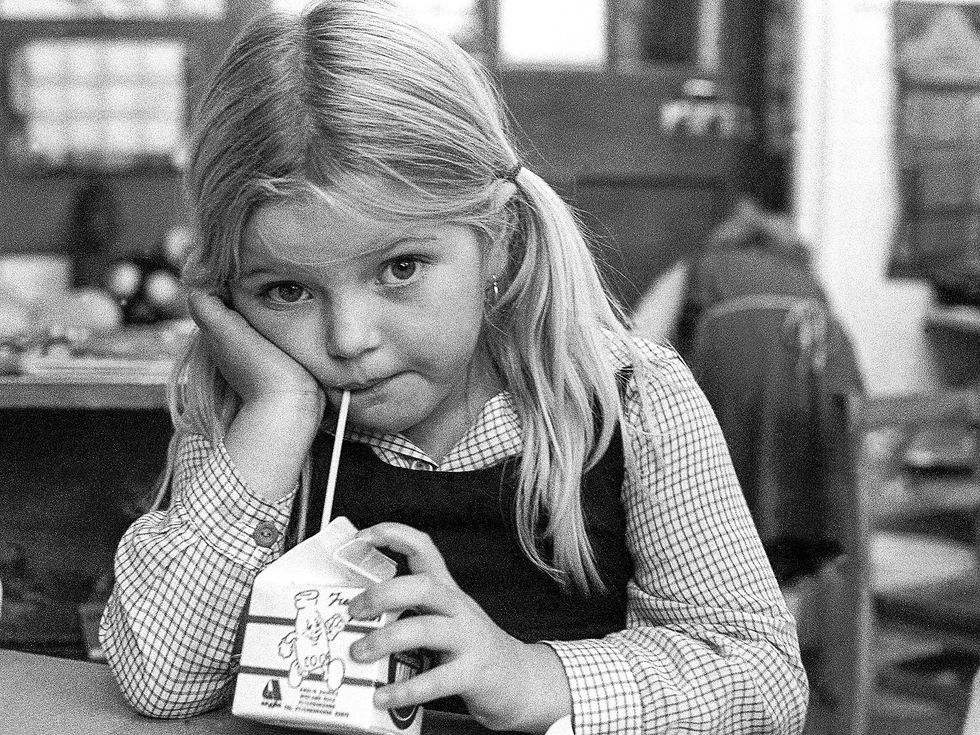 Layla Gordon, pictured above drinking her daily milk, is pictured again in 2014, when she is living with a longterm partner and two children in Peterborough.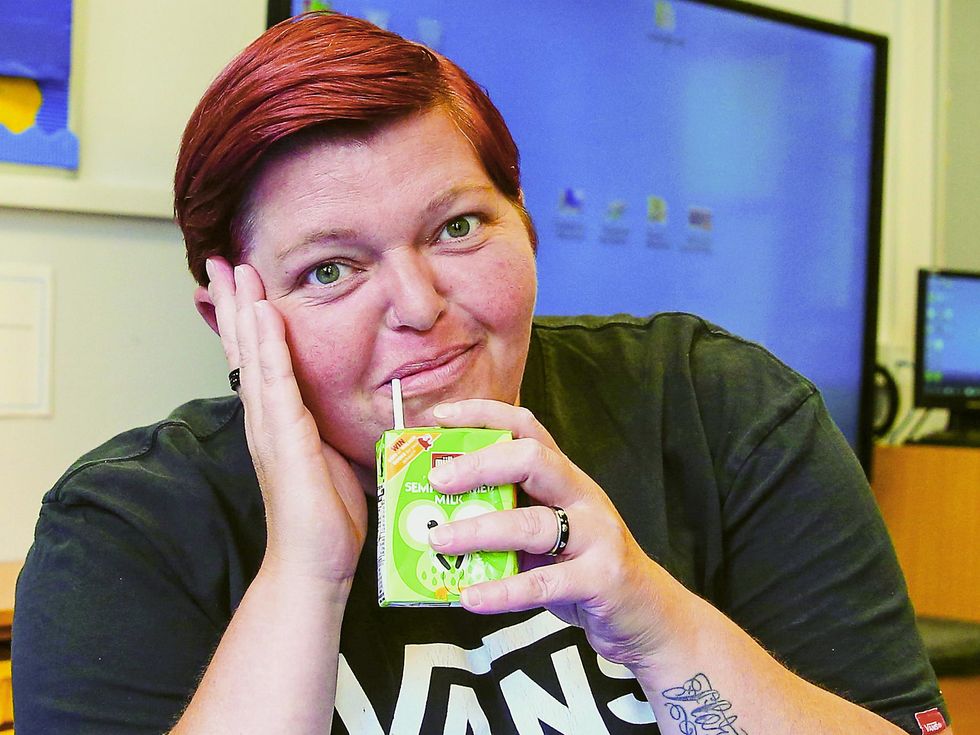 It has been very hard work and I've had lots of setbacks along the way, but I always believed this could be something really special and was determined to do at least 100 reunion pictures and it has been a labour of love.
- Chris Porsz
Where do you see yourself in forty years time?