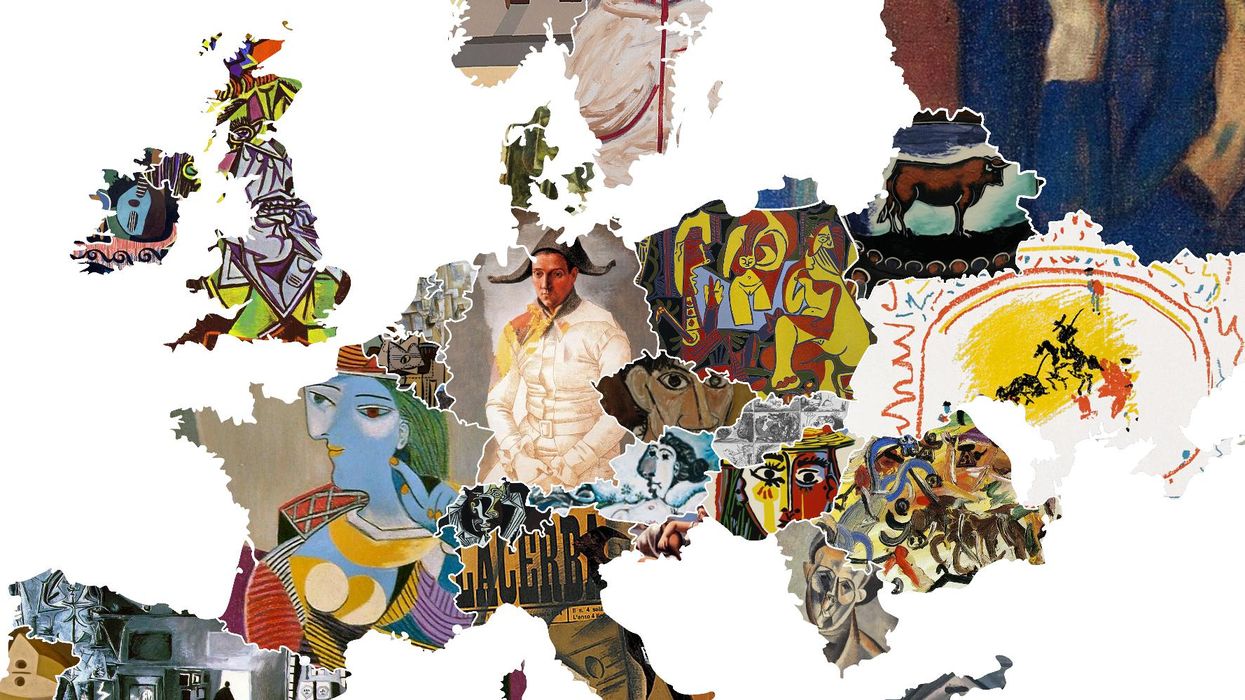 REDDIT / HALFBLUESKY
If you've ever wondered the distance some famous art pieces travel, there's now a map that can help you out.
Reddit user halfbluesky has compiled a map showing the whereabouts of Picasso's art throughout Europe, beautifully illustrated using the corresponding piece by country.
According to the map, here's some of the places you need to visit:
Tate Modern Museum in London to see The Weeping Woman
Musée Picasso in Paris to see Seated Woman
The Sammlung Rosengart Museum in Luzern, Switzerland, to see Portrait of a Painter, after El Greco
Peggy Guggenheim Collection in Venice, Italy, to see Pipe, Glass, Bottle of Vieux Marc
Kröller-Müller Museum in the Netherlands to see Violin
Cologne's Ludwig Museum, to see Seated Harlequin
Barcelona's Museu Picasso to see Les Meninas
Here's the map, it really is stunning:
If you're a reddit user, give your upvotes to halfbluesky right here.