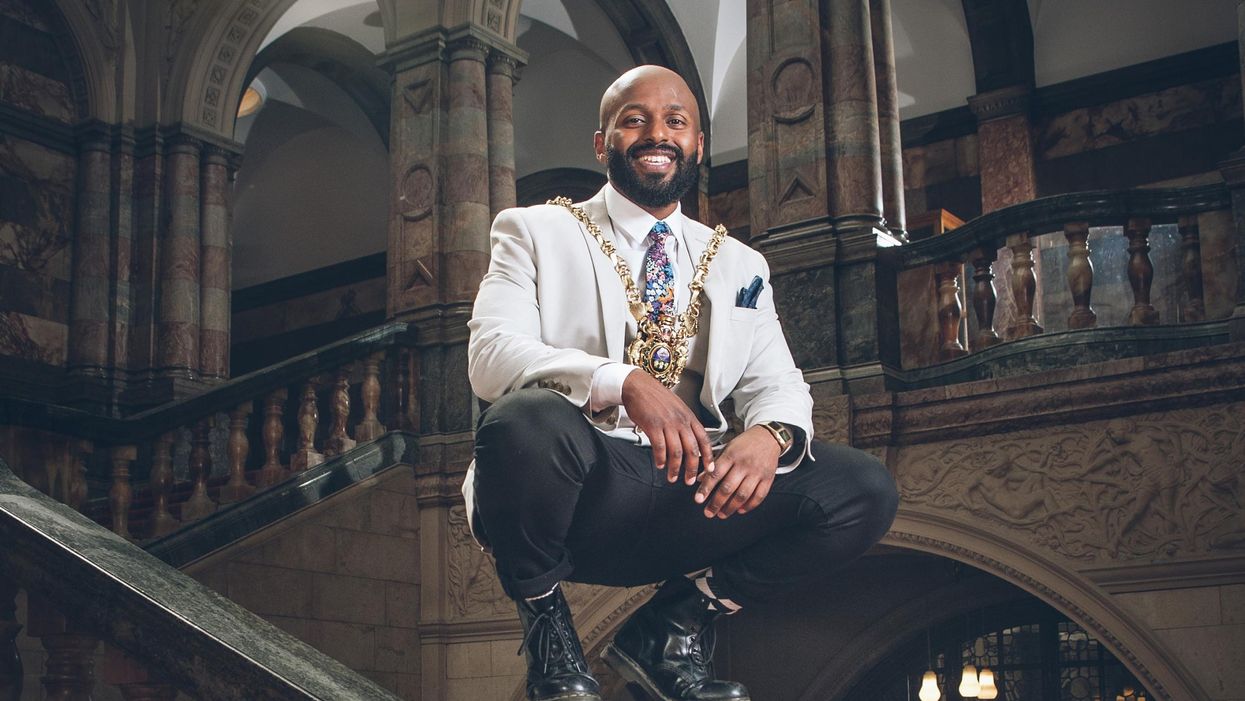 Photos Chris Saunders
They certainly broke the mould when they made Magid Magid, the Green Party councillor and Somalian refugee who, in May, became Sheffield's youngest ever Lord Mayor.
First, there was his eye-catching first photo as lord mayor, which saw him perching on the end of a bannister in Sheffield City Hall while wearing Dr Martens, which quickly went viral.
Then, in June, he made headlines the world over by 'banning' Donald Trump from Sheffield in advance of the president's UK visit.
Now, Magid Magid is using his ever-growing platform to send an important message this Remembrance Sunday on the importance of a simple phrase - "never again".
In a series of inspiring tweets, he also implores the British government to stop arming Saudi Arabia and Israel, scrap Trident and take better care of military veterans, all while making a call for world peace.
War destroys lives. We must commit to global peace. We must resurrect and embody 'Never Again' #Peace #NeverAgain

— 🚀MΛG!D (@🚀MΛG!D) 1541599409
If only more people had the same ethos and sensibilities of Sheffield's Muslim immigrant lord mayor. Be more Magid Magid.