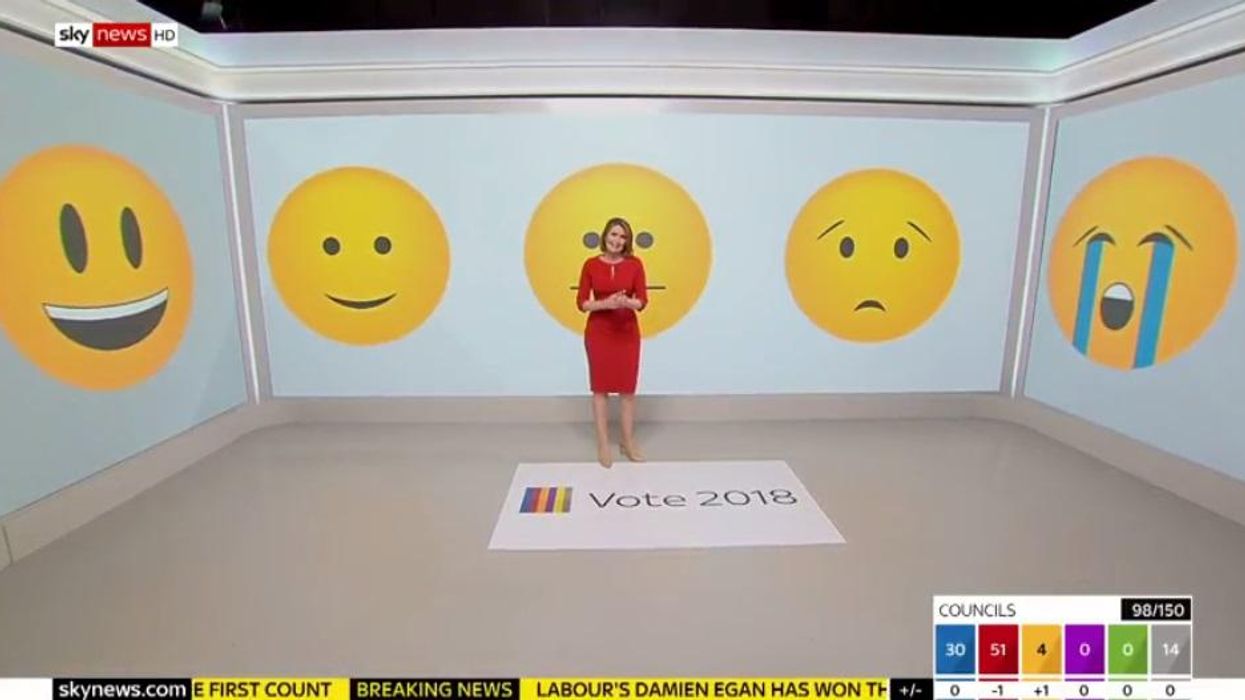 As far as television goes, election coverage isn't exactly the most exciting genre.
With hours passing with no new results to dissect, broadcasters must become experts at padding to fill the time.
Thankfully, advancements in technology have made this easier, but every so often it produces some questionable results.
Sky News' local election coverage has raised eyebrows after the channel used emojis to report the results.
After the channel proudly unveiled the new feature on Twitter, viewers were, shall we say, less than impressed.
FFS are we really at a point in this culture where we're using emojis to say how the PM will feel about local elect… https://t.co/BF9u0knWHy

— Mark Harrison (@Mark Harrison) 1525411183
Which emoji would you use to describe your feelings about Sky News' new feature?