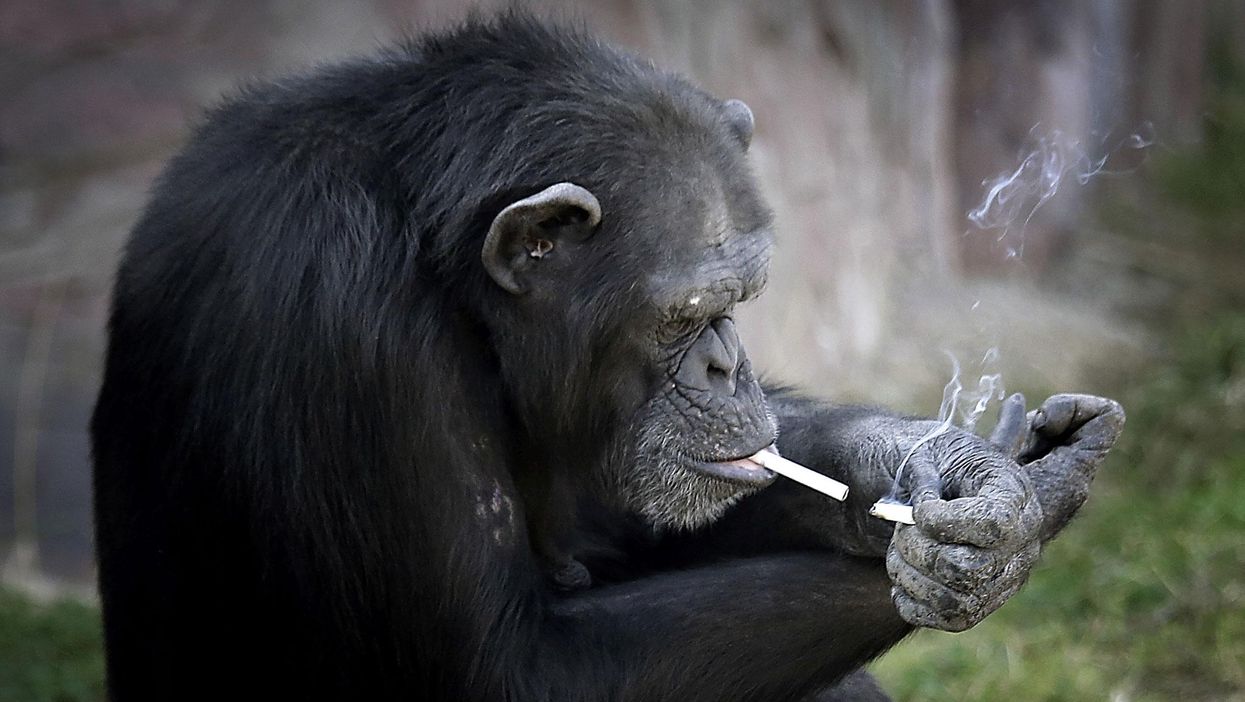 AP/Wong Maye-E
A re-opened zoo in Pyongyang has already caused uproar thanks to one of its star attractions: a cigarette-smoking chimpanzee called Azalea.
Images have emerged showing the 19-year-old female chimp at Central Zoo, which was opened after a renovation in July, lighting cigarette after cigarette.
According to reports she smokes "about a pack a day".
Azalea is thrown a lighter by one of the zoo trainers, AP reports, and she lights her own cigarettes.
If she doesn't have a lighter to hand, she uses an already-lit cigarette to light a new one.
While the photos seem as though they should have come from a circus of a previous decade, the sight seems to be delighting visitors, who "roared with laughter" as Azalea sat smoking while her trainer egged her on.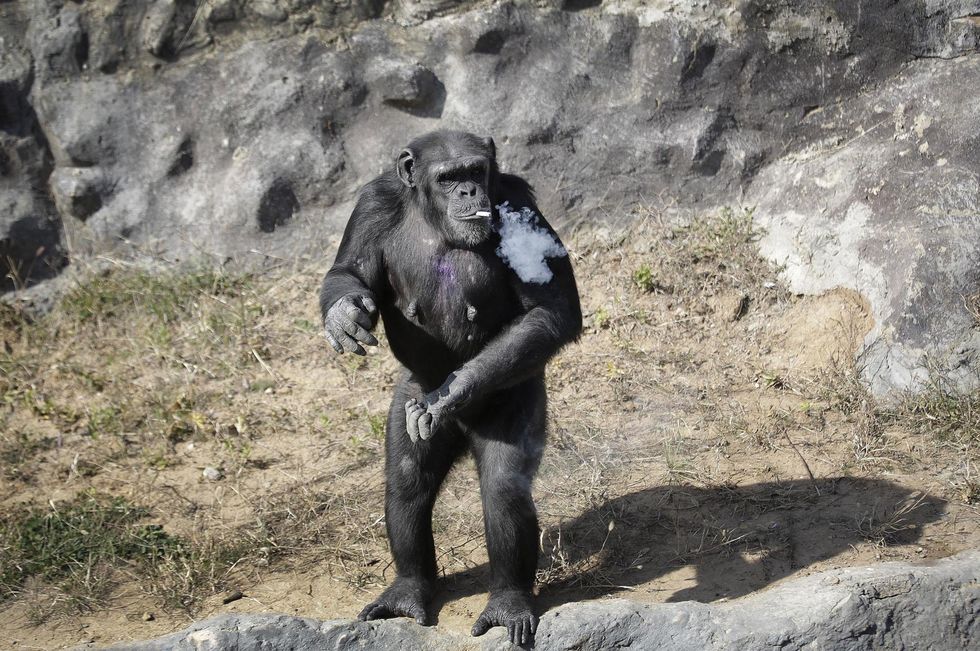 The zoo had been criticised in the past for keeping animals in "woefully inadequate" conditions.
Renovations began in 2014 as part of North Korean leader Kim Jong-un's efforts to create leisure centres around the capital.
Peta [People for the Ethical Treatment of Animals], suggested to News.com.authat zoos such as the Central Zoo in Pyongyang were purely interested in financial gain.
"If we really needed any more proof that zoos are motivated by profit and not animal welfare, this is surely it," a spokesperson said.
Smoking is as dangerous to Azalea the chimpanzee as it is to humans, and yet her 'caretakers' facilitate her habit - just for the sake of a few cheap laughs and more bodies coming through the gate.
Other attractions at the zoo include elephants, giraffes, monkeys and penguins, along with animals that are trained to do tricks, such as a monkey that slam-dunks basketballs.
North Korean zookeepers have defended their chimp's cigarette habit, saying she "doesn't inhale".