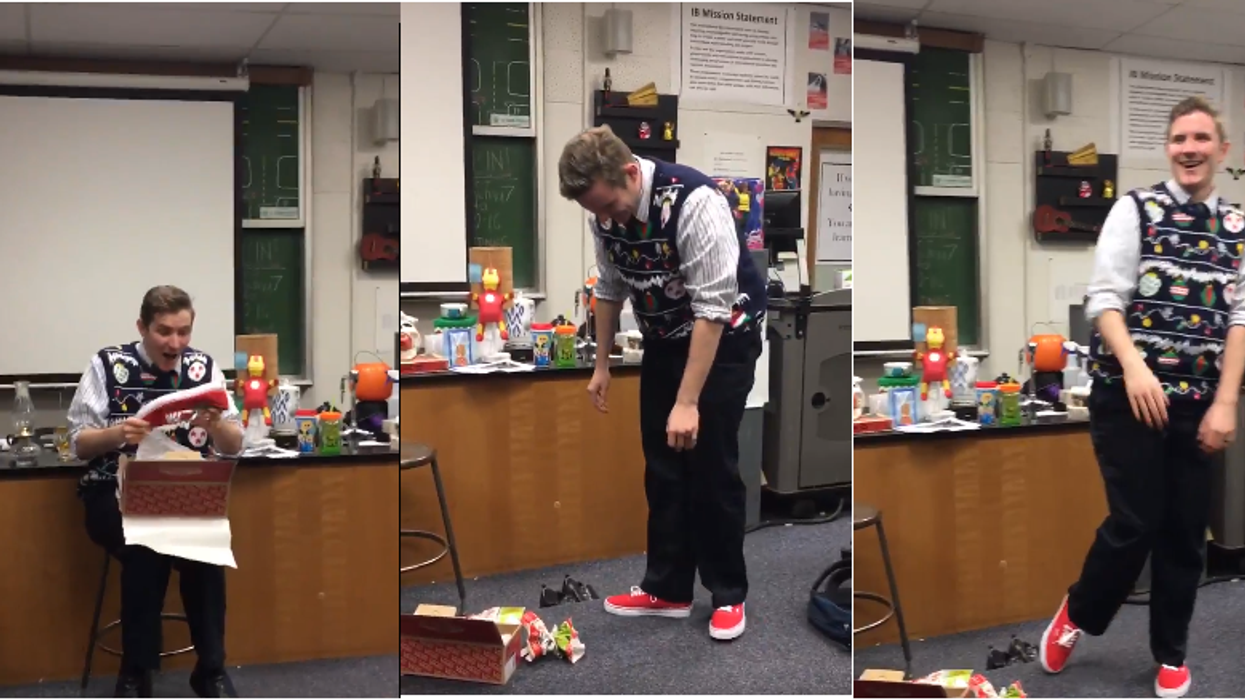 Twitter / Ophelia
Taylor Kerby, a high school psychology teacher, complimented a student on his shoes at the beginning of the school term, and said he wanted some.
So for Christmas, his students pitched together and got him a pair of red Vans:
At one point, Mr Kerby asks:
Is this why you asked for my shoe size?
Mr Kerby told BuzzFeed he never expected to be liked by students, but he's glad the video went viral:
It's just some nerdy, weird dude opening shoes, and for some reason, 40,000 people are liking this. But if it inspires teachers to be better teachers, and people to be better people, then I'm excited that it's happening.
And people love him for it.
Vans loved him too, for obvious reasons:
And it looks like Mr Kerby is really enjoying his new shoes:
Merry Christmas, everyone!