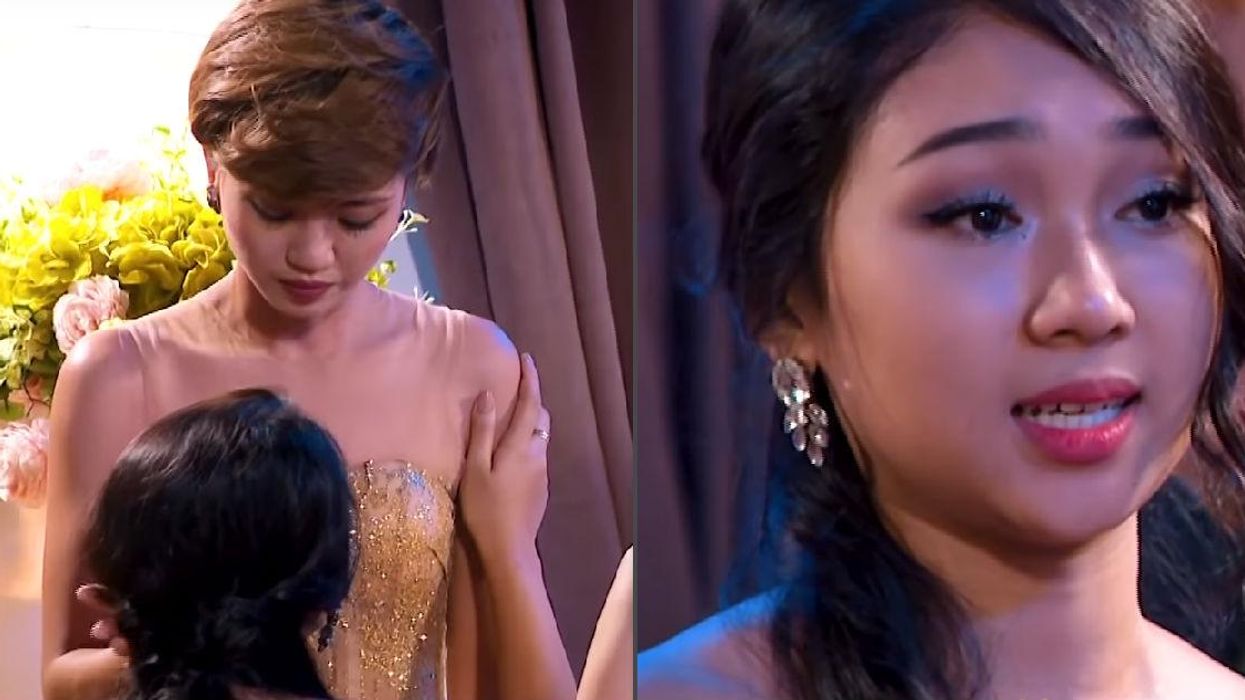 The Bachelor screengrab
The two women who picked each other on The Bachelor: Vietnam are officially a couple.
As indy100 reported last month, the first season of the show provided a moment of love – though not the kind viewers were expecting.
Minh Thu, a contestant on the show, had been eliminated by a man called Quoc Trung, the proclaimed 'bachelor' of the show looking for a wife. In her closing speech, she chose to profess her love to someone in the show.
Someone who was notthe bachelor . Instead she hugged another fellow contestant, Truc Nhu, and asks her to go home with her.
The clip of the show quickly went viral for its cute love story and for a great moment of LGBT+ representation on mainstream TV.
However in a twist to rival Eastenders, Nhu ended up returning to the show having changed her mind.
Speaking to BuzzFeed, the shows senior story producer Anh-Thu said:
From being able to witness this clip unfold first hand on our show, I find that the true story here is that love defies labels and can develop in unexpected places in beautiful and complicated ways, and that being able to be true to yourself and having the courage to admit your feelings is powerful.

In the cynical age that we live in, it's very easy to believe these things are staged, but if you look at every contestant's face as well as the host's, you can tell this is 100 per cent real. There aren't any fast cuts nor do we overplay the scene. This scene breathes on its own.​
Well Nhu left The Bachelor – for good this time – and reunited with Thu.
In an interview with NextShark, Producer Anh-Thu revealed the two women are a couple:
They left the show and have been together since. We delivered on our promise that two people would find love.
Aw.