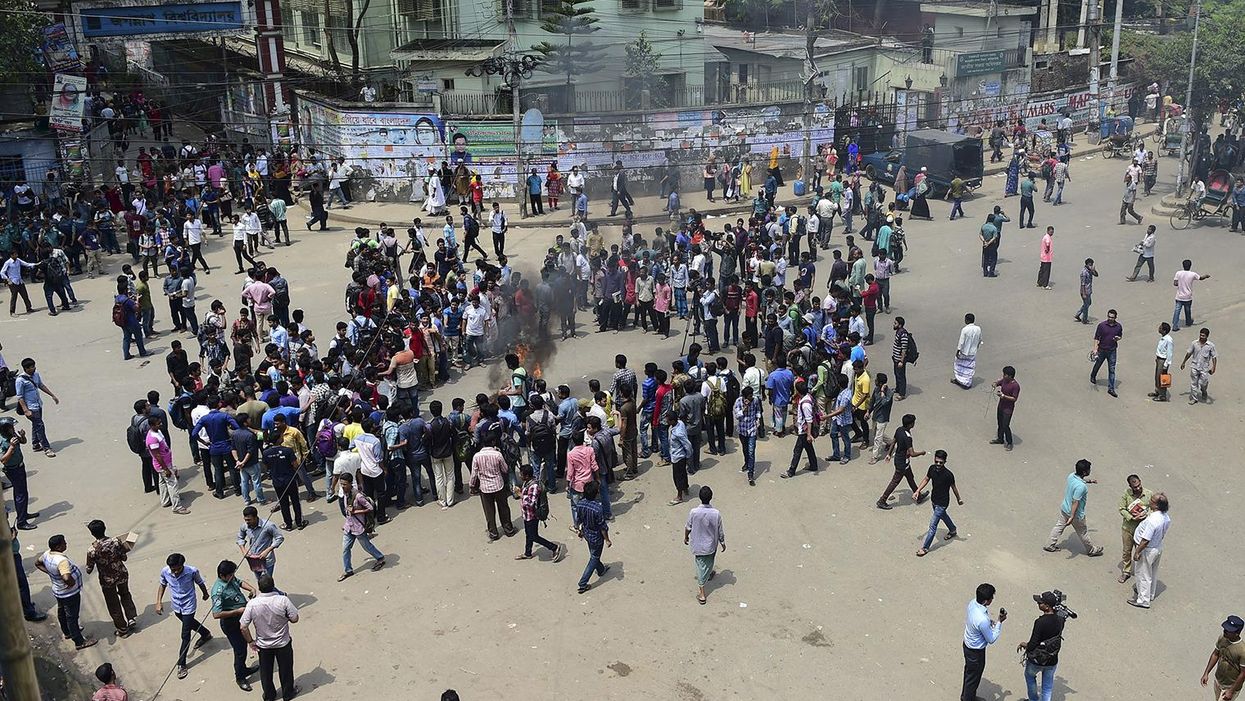 Three men have been arrested for hacking to death a Hindu tailor in the latest of a string of murders in Bangladesh which appear to be religiously motivated.
Nikhil Joarder is suspected to have been killed by Islamist militants on Saturday..
More than 20 people are reported to have been killed in this time, including two university professors, six secular writers, religious minorities and gay activists.
Isis has claimed responsibility for the most recent attack, claiming that the dead man insulted the Prophet Mohamed, but authorities say the group is not active in Bangladesh.
The killing of Mr Joarder, who was sitting outside his shop in Tangail, came a week after leading gay rights activist Xulhaz Mannan and his friend Mahbub Rabbi Tonoy were brutally murdered in his apartment in Dhaka.
The Islamist attacks by machete have been met with protests by the population, who are demanding action from the police and the government.
While religiously-motivated killings in Bangladesh are outlawed, the annual Freedom of Thought index report, published last month by the International Humanist and Ethical Union, found thirteen countries which punished apostasy (the renunciation of a particular religion), or blasphemy with death.
While homosexuality is illegal in Bangladesh, there is no law against apostasy.
The thirteen countries that had law against atheism or blasphemy, to be punished with death, were all majority Muslim countries;
Afghanistan

Iran

Malaysia

Maldives

Mauritania

Nigeria

Pakistan

Qatar

Saudi Arabia

Somalia

Sudan

United Arab Emirates

Yemen
All of these countries, except Pakistan, allow for capital punishment against apostasy, while Pakistan imposes the death penalty for blasphemy - including a disbelief in God.
HT BBC