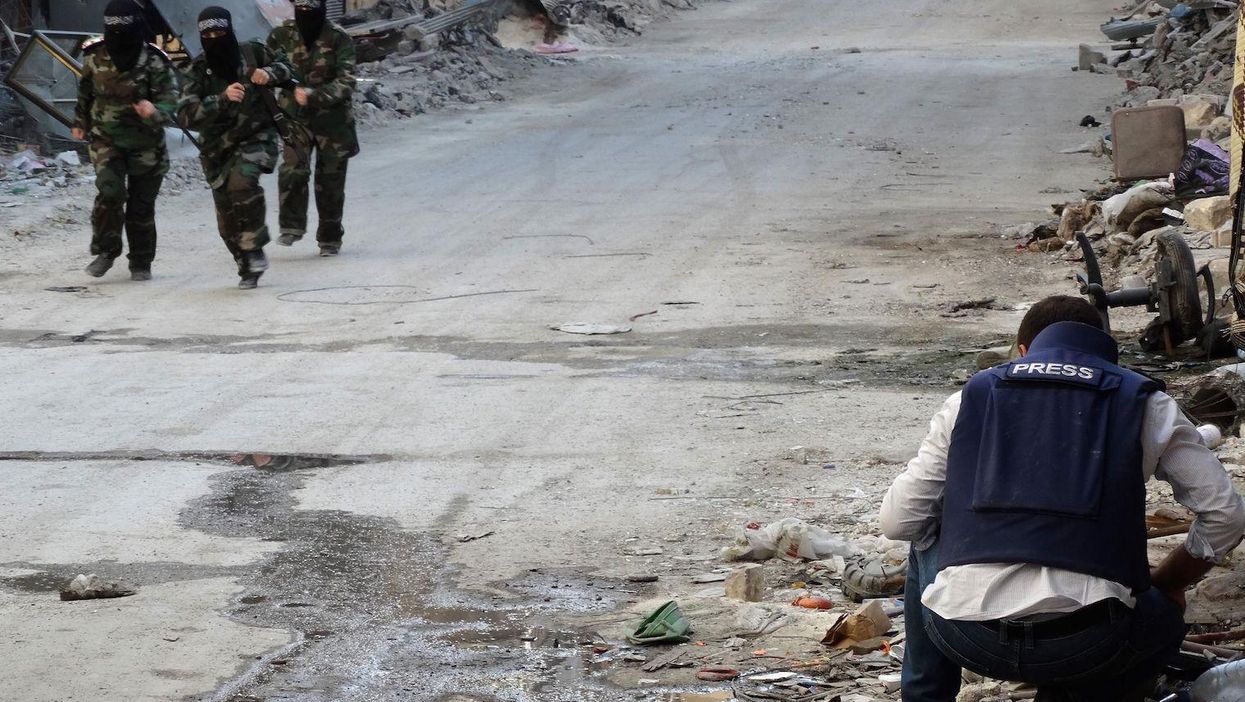 A biannual report has found that 111 journalists were killed in 2015.
Research data collected by Cardiff University academics in the biannual 'Killing the Messenger' report found that Syria was the location for the most journalists deaths, with 10 killed in 2015.
The below map is also available as a high resolution image, or as an interactive map:
Picture: i100/CartoDB
Thirty-eight of the journalists killed were TV journalists, 30 were from print publications and 27 were radio.
Although more than half of the journalists died during peacetime, the International News Safety Institute (INSI) found only 10 cases in which suspects involved in killings were identified or arrested.
Cardiff University Professor and ISNI chair Richard Sambrook said:
From the brutal attack on Charlie Hebdo at the start of the year to the murder of citizen journalists in Syria and beyond its borders, ISIS and associated groups have made it clear that they see the killing of journalists as a means of spreading their message.

Most of those killed are not involved in major civil wars or international conflicts – they are local journalists going about their normal work of seeking to hold power to account and to shine light on crime and corruption.