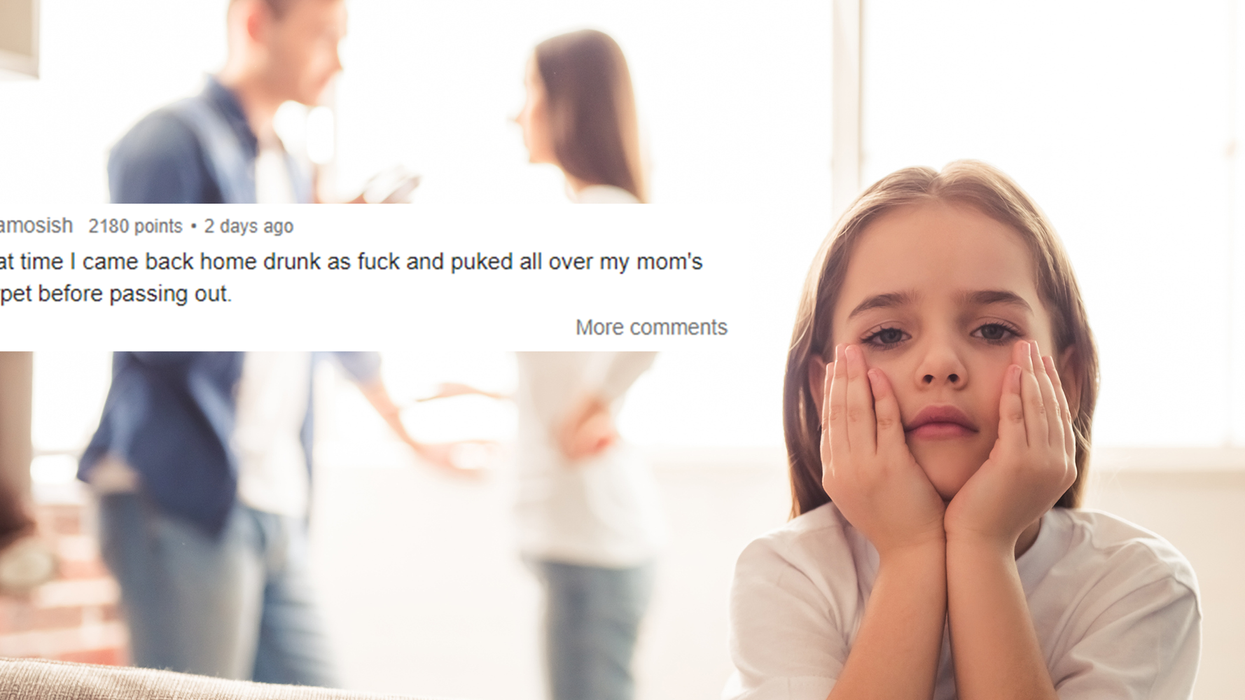 iStock
Family can be a fickle thing and it seems that every family, no matter how perfect it may look from the outside, has some form of deep, dark un-uttered secret.
Television and film would have you believe that nothing keeps a family together like a shared, horrifying secret after all.
Reddit user Sweet_Baby_Breesus asked the community: "What is the 'Thing we don't talk about' in your family?'" and people quickly answered.
Some are heartbreaking, and others are, well, they're just plain weird.
1. Parents having children they don't openly acknowledge.
2. This person's cousin was kidnapped when he was a baby.
3. A family unable to deal with mental illness.
4. A tumultuous wedding, scarcely mentioned out of courtesy.
5. Siblings who have different dads.
6. This wild story about smuggling in Prohibition-era America.
7. This is not how you use a hoover.
8. Abusive relationships are seldom brought to light.
9. Families seem to be partial to 'erasing' certain members after their death.
10. Ignoring illness because it's too painful to talk about.
11. Might be best to sweep this one under the rug forever.
12. Your classic drunk story.