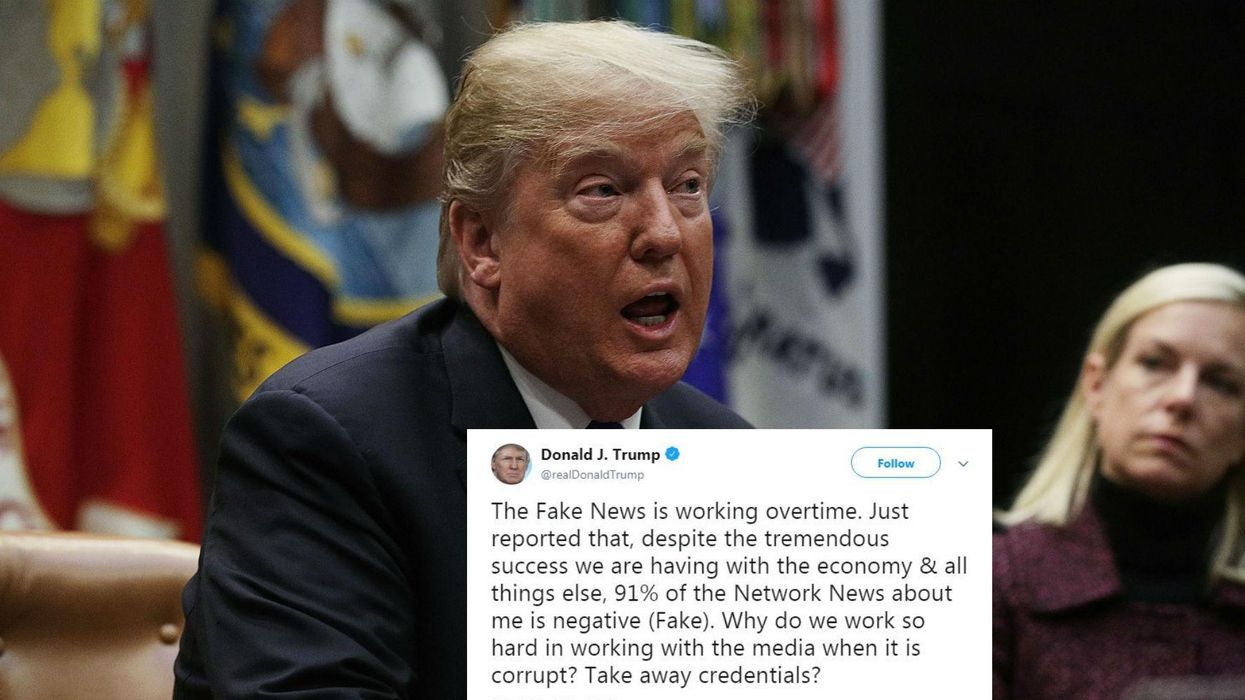 Trump's presidency has spawned several catchphrases, but none are quite as memorable as "fake news!"
The world leader has been using these two immortal words to decry coverage of his work for years, but it was in 2017 that he went viral for refusing to answer CNN questioning on his alleged links to Russia.
He responded:
You don't get a question, your organisation is terrible. Your organisation is fake news!
He quickly went viral, with thousands of social media users mocking him online.
The phrase has been used repeatedly since then, but a recent tweet issued by Trump himself seems to confirm we were all thinking: that 'fake news' is essentially synonymous with 'negative coverage'.
Weirdly specific calculation aside, his request to "take away credentials" sounds a lot like a dictatorial power move.
To follow through on Trump's question would also compromise the Constitution's First Amendment, which explicitly states that no law should impede on the freedom of press, "or the right of the people peaceably to assemble, and to petition the government for a redress of grievances".
The role of the press is to report both the good and the bad, it just so happens that Trump's presidency has been filled with plenty of the latter. Between high-profile Stormy Daniels allegations, accusations of sexual assault and repeated claims of affiliation with Russia, it's fair to say the president hasn't had the easiest time in office.
Still, Twitter users have been quick to point out that taking away press credentials won't take away press coverage.
He might be one of the most powerful men in the world, but not even Trump can avoid scrutiny.