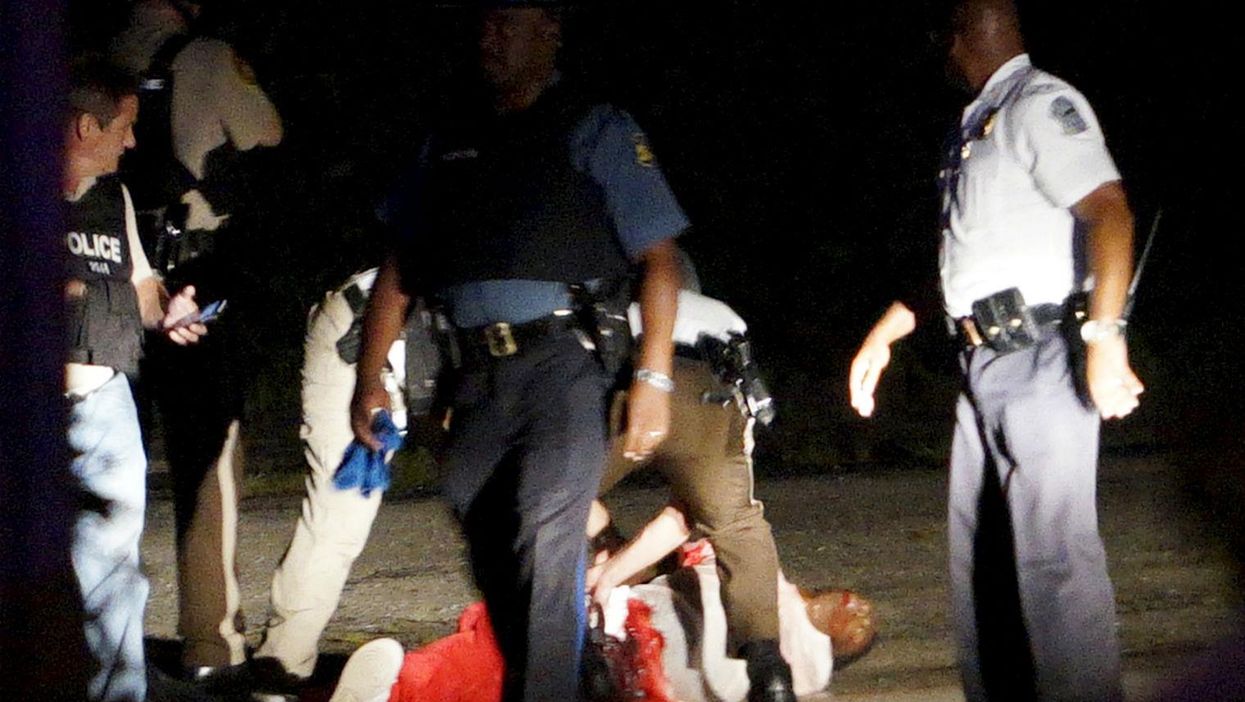 Police have opened fire on a #BlackLivesMatter protest in Ferguson, injuring two people on the anniversary weekend of teenager Michael Brown's death.
St Louis County Police said gunshots were fired at an officer in Ferguson, Missouri around 11.15pm and the officer returned fire, the Associated Press reports. Two people are known to have been injured but their condition is not known.
The gunfire scattered protesters who had gathered to mark the one year since the death of Brown, an unarmed black 18-year-old who was shot by Ferguson police officer Darren Wilson.
Riots broke out in anger at the killing that consumed the city for weeks and eventually sparked the #BlackLivesMatter movement highlighting police brutality against ethnic minorities.