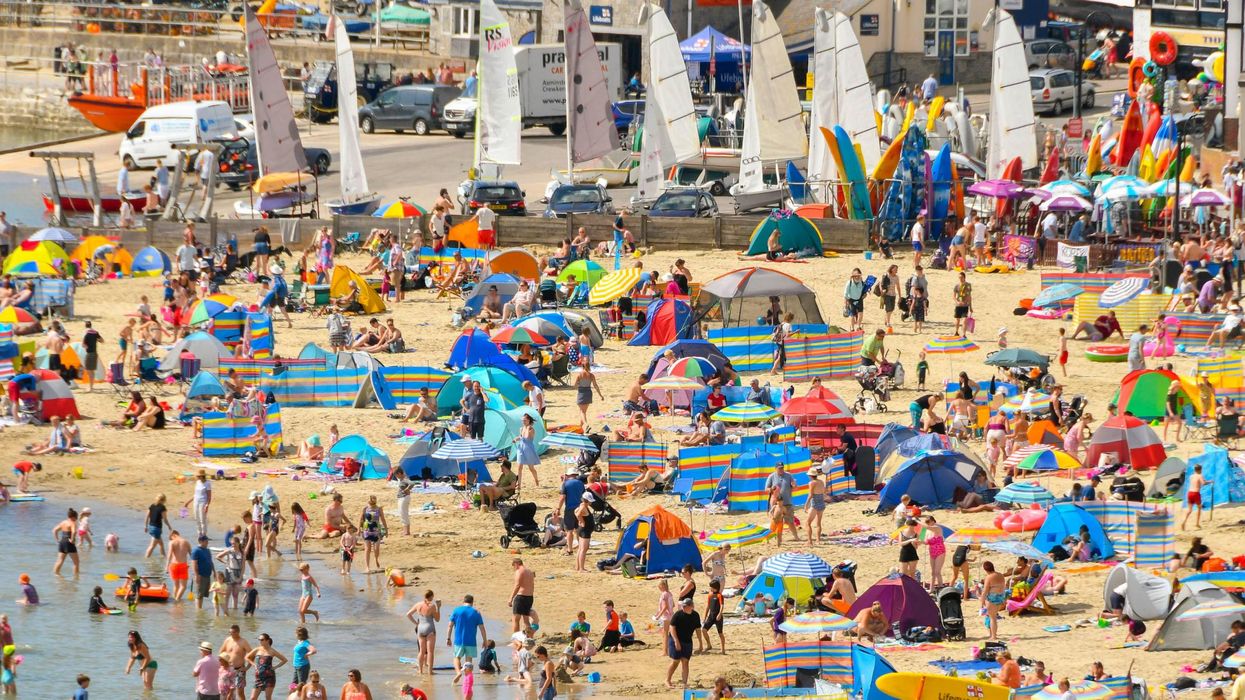 Graham Hunt / Alamy Live News
In news that is unlikely to please many people, scientists have claimed that the relentless heatwave is likely to last a lot longer.
Countries around the world endured scorching temperatures this summer as wildfires broke out in California, Japan experienced 40C+ heat and even parts of the Arctic Circle were on fire.
Fortunately, it looks like the heat has subsided and the rain has returned to cool everyone down, but new research has suggested that these type of temperature surges are likely to last until at least 2022.
A study conducted by France's CNRS, the University of Southampton, and the Royal Netherlands Metrological Institute, reveals the next four years are likely to be hotter than expected.
They discovered this worrying fact by studying pre-existing simulations from the 20th and 21st century, which scanned for similarities to current climate change conditions.
Indications suggested that these models were accurate and the results were then used to predict future weather conditions.
The major findings from their research showed that air temperature will be "abnormally high" until 2022, there is a low probability of "intense cold events" and a very high probability of "heat events."
Other findings included higher air and sea surfaces around the globe and a greater risk of tropical storm activity.
Florian Sevellec, a CNRS researcher told The Sun:
What we really predict is that it is more likely to have anomalously warm years than anomalously cold one.

[The] likelihood for the period 2018 to 2019 is roughly twice as big for a warm anomaly than a cold anomaly.
They predict that air temperatures will rise by around 0.02 degrees Celcius by the end of 2018 and by a further 0.03 degrees Celcius in 2019.
They were also keen to stress that these changes are not necessarily linked to global warming and factors such as the Earth's rotation, orbit, ocean currents and wind circulation can also have an effect.
Sevellec added:
On top of this long-term warning, we suggest that the natural variability puts us in a warm phase that superimposes a warm anomaly, approximately twice as big as the effect of global warming on its own.
Following on from this study, the researchers will be turning their attention to specific regional weather, mapping rainfall and droughts.
HT Lad Bible